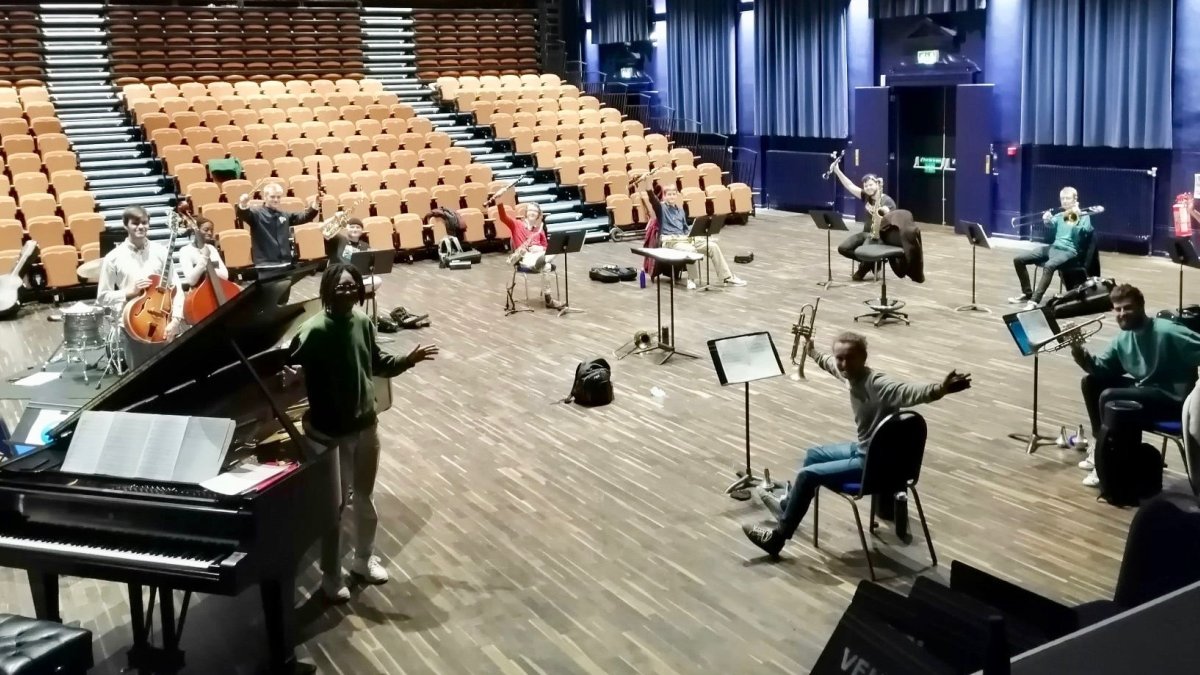 The London Lineup: Trinity Laban's Fletcher Henderson Project
Sun 21 November 2021
Stage time / 3:30pm
Location
LONDON Southbank Centre / The Clore Ballroom,
Belvedere Road
SE1 8XX
Directed by Malcolm Earle Smith with guest soloist Giacomo Smith.

The Fletcher Henderson Project was started in 2020 to give Trinity Laban students the opportunity to study and enjoy earlier periods of Jazz. 
Featuring a 13-piece line up, the band specialises in 'Big Band' Jazz of the 1930s, a period known as the 'Swing' era. The core of the band's repertoire features the work of pianist, arranger and band leader Fletcher Henderson, one of the most influential musicians of this period. In addition, the band loves to perform the repertoire of other great bands of the Swing Era, including those of Count Basie, Duke Ellington and Benny Goodman. 
This vibrant, dance-inspired music gives young jazz musicians the opportunity to explore the essentials of swing rhythm, a wide variety of ensemble skills and an approach to soloing which is concise, melodic and expressive. The band has been engaged with a number of school performances in Autumn 2021, sharing their love of this music with younger listeners and future performers.

Giacomo Smith is a virtuoso clarinettist/saxophonist and one of the leading lights of Kansas Smitty's House Band. He has been an inspiration during rehearsals and we are delighted he can come and join us this afternoon.

Malcolm Earle Smith has taught at Trinity Laban since 2003. A versatile and and distinctive trombonist and vocalist, he has a passion for the history of jazz and its role in education.