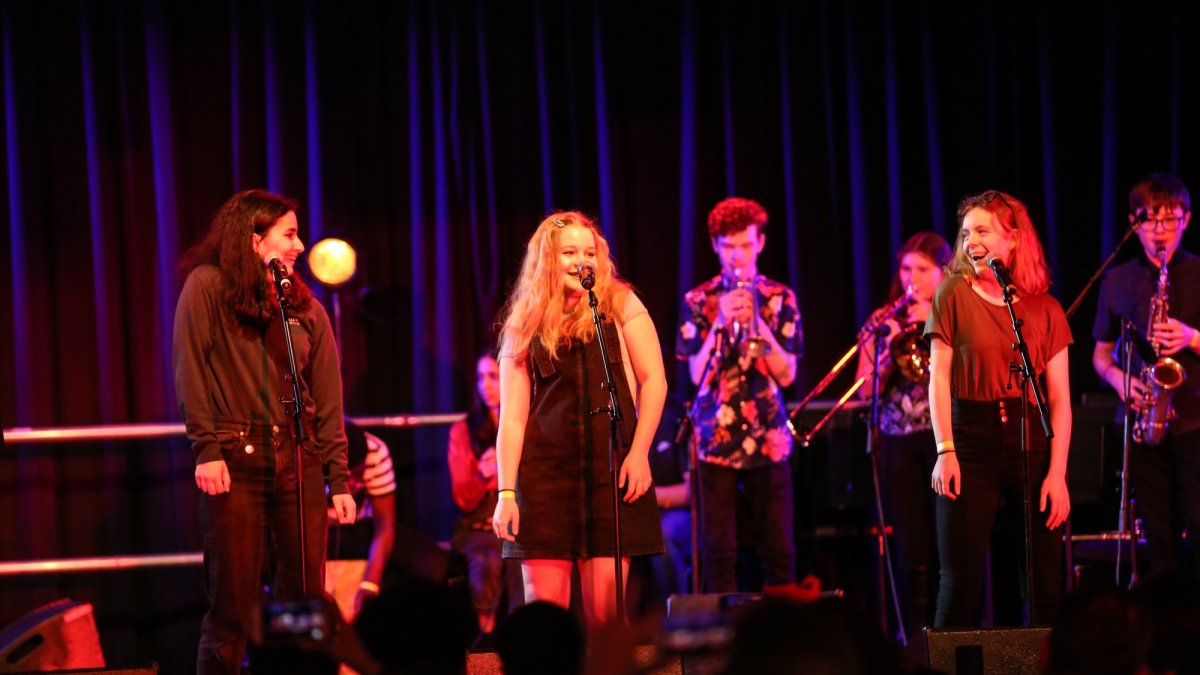 The London Lineup: ArtsTrain
Sun 21 November 2021
Stage time / 12:00pm
Location
LONDON Southbank Centre / The Clore Ballroom,
Belvedere Road
SE1 8XX
ArtsTrain is an award-winning creative music project working with young people and music leaders based in Outer and South East London, who work primarily in the boroughs of Bromley, Bexley and Lewisham.

At ArtsTrain, they believe that making music changes lives. Giving young people the opportunity to explore and express themselves through music is empowering and is proven to strengthen feelings of confidence, self-worth and identity.
They work with community and education partners to target as many groups of young people as possible, particularly those who might face barriers. Their inclusive workshops are youth-led and designed to support young people to pursue careers in music.

The ArtsTrain Academy are a group of young people from schools across Bromley and Bexley who meet weekly to develop their songwriting skills and musicianship by working closely with industry professional music leaders. Academy young people have exceptional musical talent and are passionate, committed and serious about their potential as a successful musician or artist. All of the music you hear is new and original, created entirely by this group of young artists.