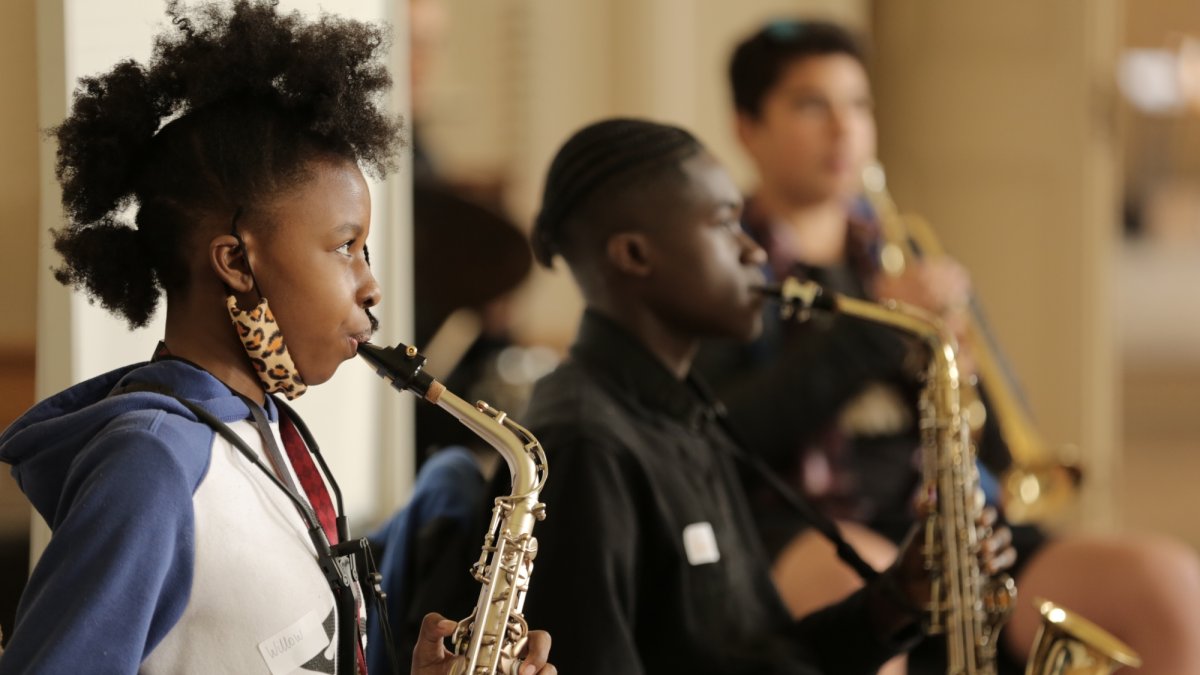 The London Lineup: The Jazz Hang with Tomorrow's Warriors and Trinity Laban
Sun 21 Nov 2021
Celebrating the second year of a partnership between Tomorrow's Warriors and Trinity Laban, The Jazz Hang brings the freshest jazz talent to the EFG London Jazz Festival, featuring a performance from young musicians from the beginners programme. 
The young people will be joined by emerging Warriors, who have been assistant Music Leaders in the Jazz Hang workshops fulfilling Tomorrow's Warriors 'each one teach one' ethos, for an extra special performance. 
The Jazz Hang is a weekly get-together for aspiring young musicians based at Trinity Laban's iconic Greenwich site, led by Tomorrow's Warriors' music leaders and spearheaded by band leader Diân Gasper. With many of the musicians in the group at an early stage in their musical journey, the sessions focus on harnessing their love for jazz, sparking creativity, and providing the tools for them to find their own sound.

Select Date and Time
Sun 21 November
Stage time / 2:15pm
Location
LONDON Southbank Centre / The Clore Ballroom,
Belvedere Road
SE1 8XX
Sun 21 November
Stream time / 2:15pm
Location
ONLINE (EFG London Jazz Festival YouTube),
Sun 21 November
Stage time / 2:15pm
Location
LONDON Southbank Centre / The Clore Ballroom,
Belvedere Road
SE1 8XX