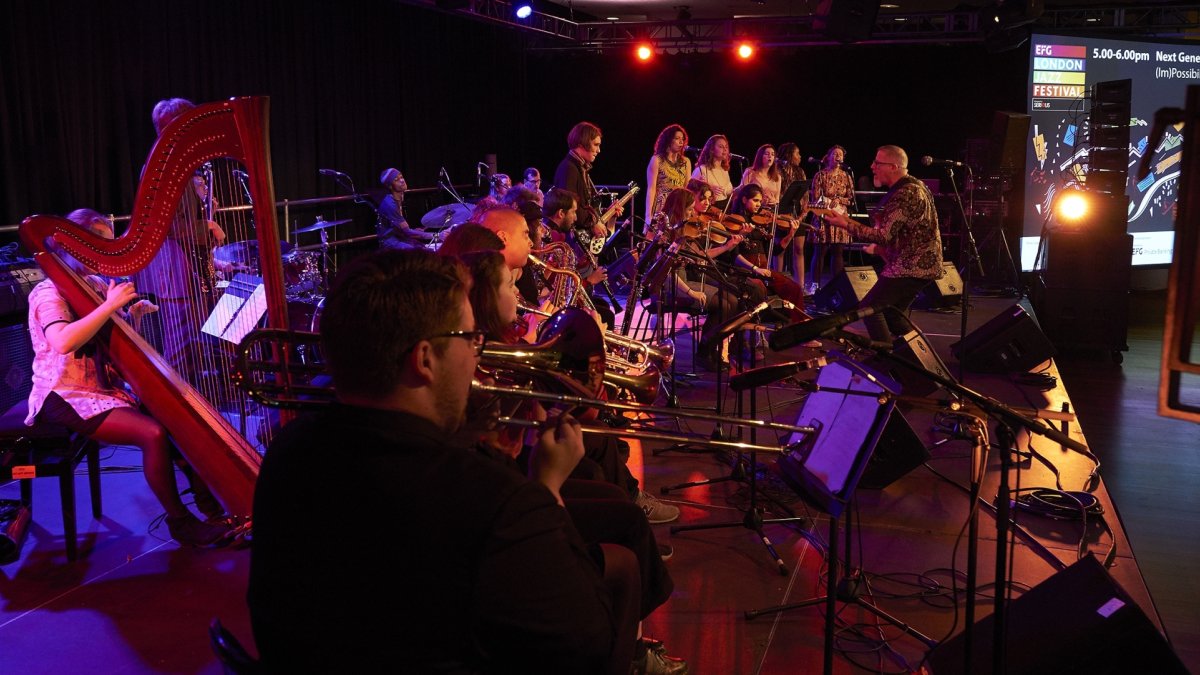 The London Lineup: Guildhall's ImPossibilities
Sun 21 November 2021
Stage time / 4:45pm
Location
LONDON Southbank Centre / The Clore Ballroom,
Belvedere Road
SE1 8XX
'ImPossibilities' was formed in 2013 in response to a performance by the legendary Sun Ra Arkestra, at the acclaimed Barbican Transcender Festival. A project was conceived to create a collective of musicians and creative thinkers to make music, sound, poetry and visual work inspired by Sun Ra and which would reflect the broad range of artists and art forms that his legacy continues to inspire, decades after his departure from planet Earth.
Since its inception, students from the Guildhall School have collaborated with young aspiring musicians, poets and leading international jazz musicians to create new musical hybrids, under the artistic leadership of guitarist, educationalist, composer and Sun Ra archivist Paul Griffiths.
The ImPossibilities band creates a sonic amalgam of free jazz, spiritual sounds, roots and folkloric music, hip-hop, nu-soul, spoken word, groove and abstraction.
Now, after keeping the flame burning through 20/21 with online workshops and live stream performance, ImPossibilities return to the EFG London Jazz Festival with a newly created set of rhythms, sounds and words for live audience immersion.