EFG London Jazz Festival

Generations of Chicago Weekender at the Barbican on 12th and 13th November

A special weekend at the Barbican bringing together generations of the Chicago and London avant-garde including shows from Alabaster DePlume, Angel Bat Dawid, Ben LaMar Gay, Henry Threadgill's Zooid
and Anthony Braxton's Fusion Quartet


Kicking off the weekend is CHICAGOxLONDON on Saturday 12th November. The progressive and increasingly influential Chicago-based label International Anthem presents a line-up from their incredible roster, as well as friends and family from London's Total Refreshment Centre. The night continues the five year tradition of bringing together the musical and spiritual connections of Chicago and London's jazz scenes, coming together for a stacked bill of one-off collaborations and performances from the likes of Mancunian bandleader, composer, saxophonist, activist and orator Alabaster DePlume who recently released his new album 'GOLD' to critical acclaim via International Anthem, and Angel Bat Dawid, the Atlanta-born, Chicago-based artist who has carved out a unique space in music through her idiosyncratic use of piano, clarinet and voice. Joining them will be multi-instrumentalist, vocalist, and composer Ben LaMar Gay, and guitarist Jeff Parker alongside a host of special guests listed below.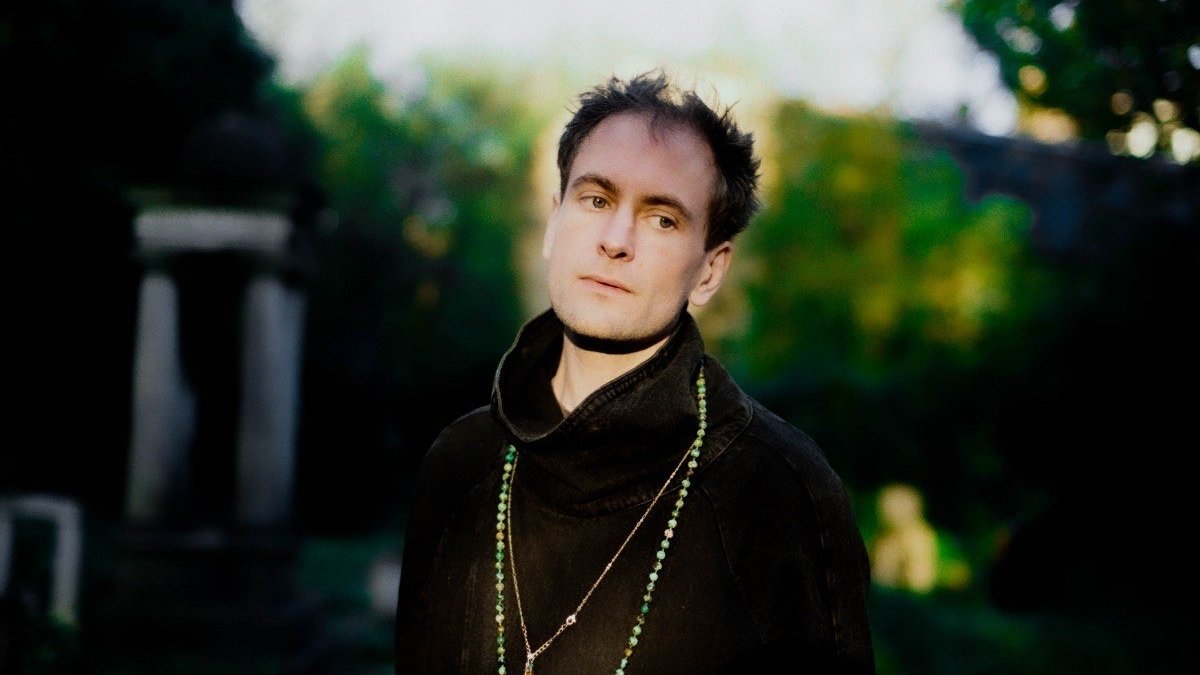 "​​A language of creative endeavour and shared emotional human priorities is held in common, to my mind, between our family at the TRC and the community of International Anthem in Chicago. With your help, and a few plans that I'm not in a place to describe yet, we hope to celebrate and consolidate this common purpose, in the act of welcoming these world class artists and their unmistakable creative voices to this fittingly legendary space of quality on the occasion of the EFG London Jazz Festival"

Alabaster DePlume
"Five years ago... we rolled into Total Refreshment Centre for our first CHIxLDN weekender with no real idea of how things would go... just some general ideas ho how we wanted it to go, and some general good feelings about our co-conspirators in London. It ended up being one of the richest times of my life, personally, and I think many others who took part would agree. Five years later... it's freaking incredible to see how much has grown around this Trans-Atlantic collaboration. Not just in these shows (this hit at Barbican will be the 4th gig in London we've done under the CHIxLDN banner – the 2nd with support from EFG LJF) but also the residual projects, albums, friendships, family... There has been so much art and so much humanity that has come from this ever-growing interchange. It's beautiful to see its continuation in general; and it's thrilling to have the opportunity to celebrate it on a stage as prestigious as the Barbican's."

Scott McNiece (International Anthem)
Sunday 13th November will welcome two icons of the Chicago avant-garde, Pulitzer Prize winning composer and woodwind player Henry Threadgill and his Zooid performing their first London show in a decade, and free jazz musician and woodwind improviser and composer Anthony Braxton.
"I've always been interested in a lot of things. There's always a vision, I don't just make up bands. Once I've exhausted my compositional practise I move on to another one. I just try to imagine the next thing I'm gonna do. I've been fortunate enough to be able to do that, to keep imagining the next thing."

Henry Threadgill
On Saturday 12th November, Total Refreshment Centre – the home of the inaugural CHICAGOxLONDON in 2017 – will also present a freestage at the Barbican ahead of the main shows, with the most exciting emerging artists from their family including Rosie Turton and tyroneisaacstuart. On Sunday 13th November, EFG London Jazz Festival present Complete Communion, a series of free improvised performances by UK-based musicians inspired by the Chicago Avant-Garde: Caroline Kraabel, John Edwards, John Pope, and Johnny Hunter.
The artwork accompanying the weekender is designed by Aaron Lowell Denton, an artist and designer based out of Bloomington, Indiana, USA. Denton makes dreamy, psychedelic artwork for the likes of Devendra Banhart, Tame Impala, The War on Drugs, Leon Bridges, Khruangbin and Stereolab.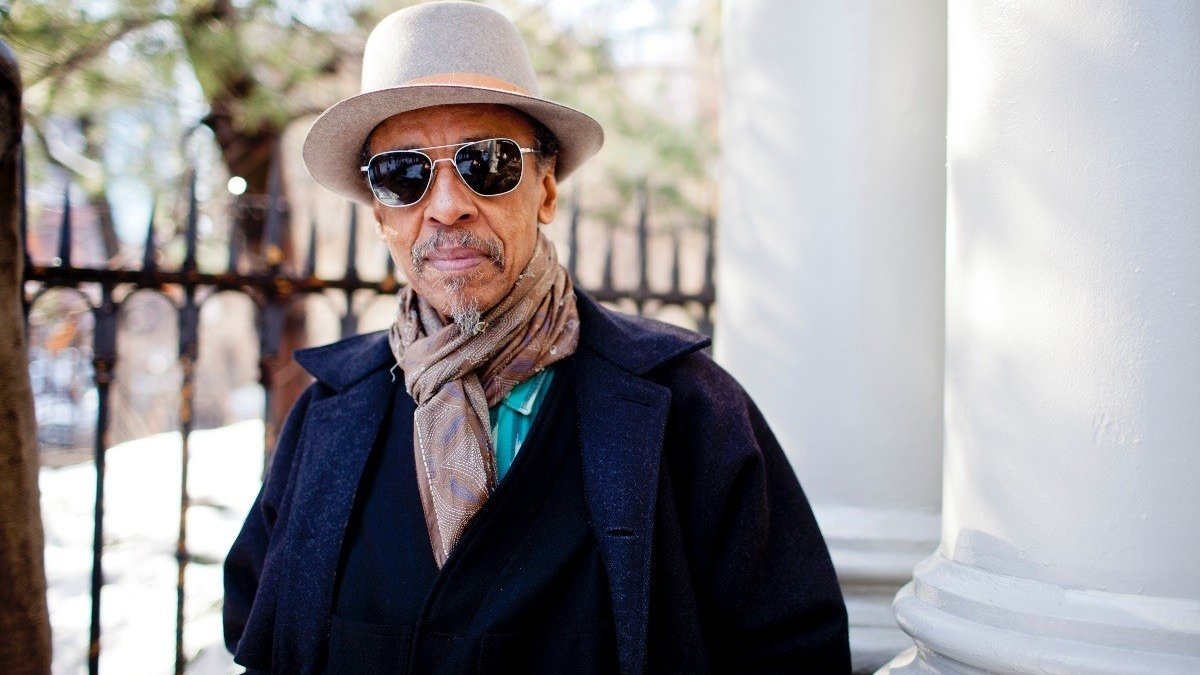 GENERATIONS OF CHICAGO WEEKENDER: 12th and 13th November at the Barbican

Saturday 12th November
CHICAGOxLONDON with Alabaster DePlume, Angel Bat Dawid, Ben LaMar Gay, Jeff Parker + special guests – presented with International Anthem


Full list of musicians:

Alabaster DePlume (saxophone, vocals, guitar)
Angel Bat Dawid (clarinet, piano, vocals)
Ben LaMar Gay (cornet, synth, vocals)
Conrad Singh (guitar)
Dan Nicholls (synths)
Donna Thompson (drums, vocals)
Edinho Gerber (guitar)
Jeff Parker (guitar)
Matt Davis (sousaphone, vocals)
Mikey Kenny (fiddle)
Momoko Gill (drums)
Rosetta Carr (bass)
Theon Cross (tuba)
Tommaso Moretti (drums)
and more to be announced


Total Refreshment Centre presents: Rosie Turton and tyroneisaacstuart

Sunday 13th November

Henry Threadgill's Zooid:
Henry Threadgill (alto sax, flute)
Christopher Hoffman (cello)
Liberty Ellman (acoustic guitar)
Jose Davila (tuba)
Elliott Humberto Kavee (drums)

Anthony Braxton Fusion Quartet:
Anthony Braxton (alto sax, soprano sax, sopranino sax)
Susana Santos Silva (trumpet, flugelhorn)
Carl Testa (double bass)
Mariá Portugal (drums)

Complete Communion: Caroline Kraabel & John Edwards duo, John Pope & Johnny Hunter duo
Names already announced for the 30th birthday of EFG London Jazz Festival, at various venues across the capital, include Abdullah Ibrahim, Melody Gardot, Jan Garbarek Group, Makaya McCraven, Fatoumata Diawara, Lady Blackbird, Melanie Charles, Emma-Jean Thackray, CoN&KwAkE, and Matana Roberts.

For the full line-up, please click here