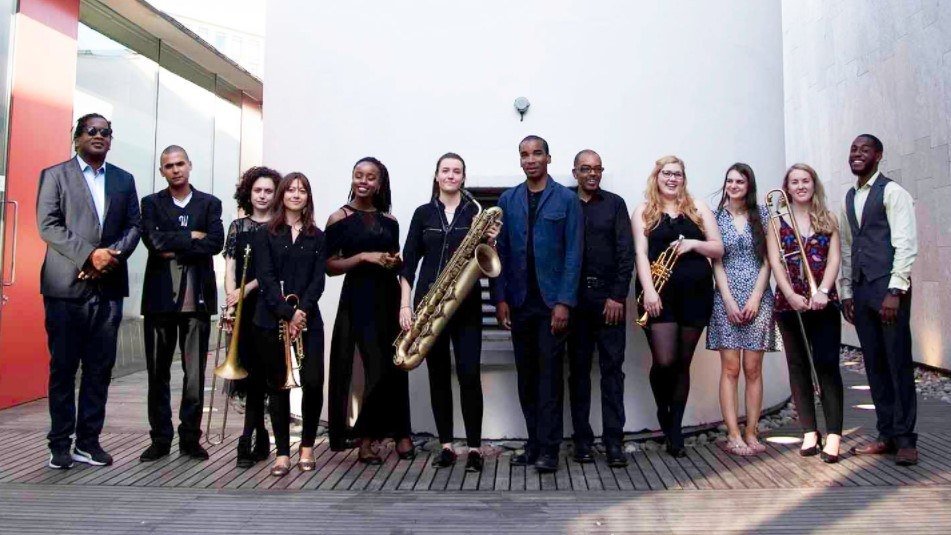 What's Going On: Nu Civilisation Orchestra
Thu 18 November 2021
Stage time / 7:30pm
Book Tickets
Location
LONDON Southbank Centre / Queen Elizabeth Hall,
Belvedere Road
SE1 8 XX
Nu Civilisation Orchestra celebrate the 50th anniversary of Marvin Gaye's What's Going On

The Nu Civilisation Orchestra (NCO), led by Peter Edwards, is a world-class ensemble brought together by Tomorrow's Warriors' Artistic Director Gary Crosby OBE.

During this special evening, the 24-piece NCO will reflect on our current times through the lens of Marvin Gaye's incredible catalogue, with special guests, accompanied by the NCO string section and visual projections by Yeast Culture, plus a special guest performance from spoken word artist Colin Salmon.

Widely recognised as one of the most important albums of all time, 50 years later What's Going On continues to resonate.
The show will begin with a prelude based on Gaye's 'Trouble Man', that will create the cultural setting for the album through music, projections and spoken word. The second part of the show will focus on the genius of 'What's Going On', conjuring up Gaye's extraordinary song cycle and the tumultuous personal and political circumstances that drove the singer's music-making.

What's Going On will be a fitting homage to a legend that inspired and connected generations and promises to be a magical, powerful and unmissable evening.