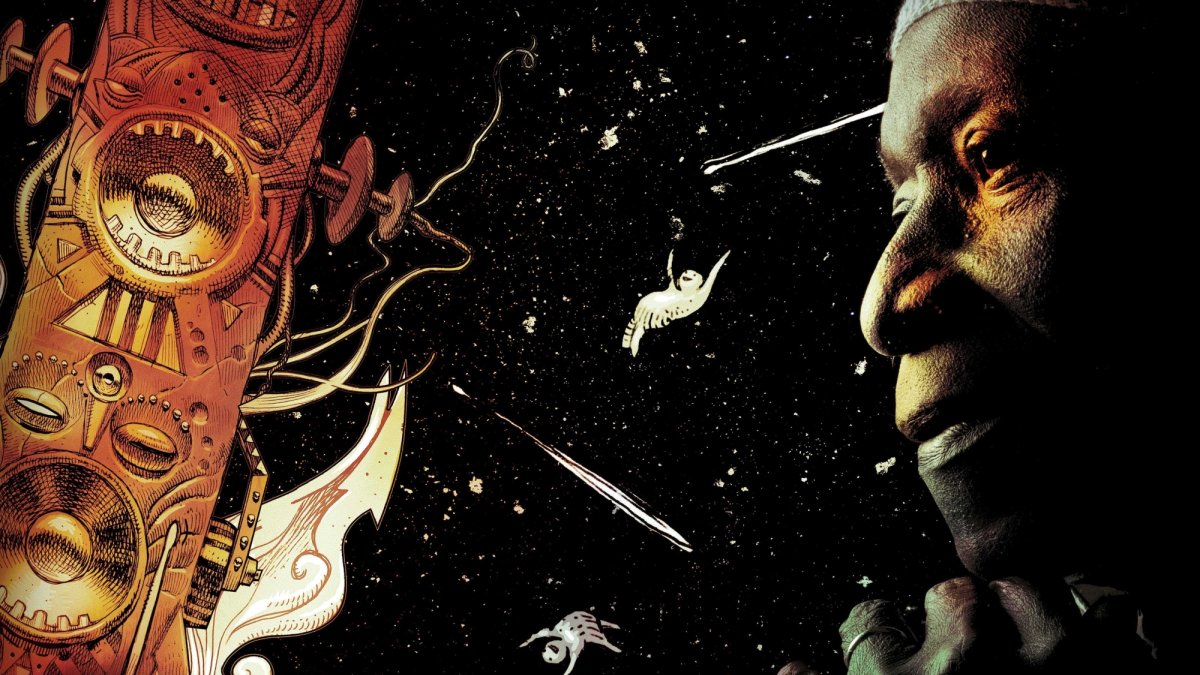 Tony Allen: A Retrospective
Sat 13 November 2021
Stage time / 7:30pm
Location
Southbank Centre / Royal Festival Hall,
Belvedere Road
SE1 8XX
The show is curated by Damon Albarn, Ben Okri, Femi Koleoso and Remi Kabaka, all of whom will be performing on the night.

They will be joined by an electrifying line-up to celebrate the continual innovation and diverse output of one of the most important artists of the last century. It promises to be a star-studded and spectacular celebration of Tony Allen's life and music.

Showcasing the full diversity of his musical output, from Afrobeat to jazz, techno to hip hop, the show will feature a staggering array of guests in a never-to-be-repeated one-off collaboration, masterfully brought together by MD Tom Excell (Nubiyan Twist/Onipa). The show will also feature full AV production including never-before-seen interview and video footage with Tony himself.
'He's absolutely maybe in the top three musical influences in my life. Maybe the greatest musical influence, because of the simple depth of what he was teaching. It's cosmic'

Damon Albarn
The concert features, in alphabetical order:

Afla Sackey, Andrew Ashong, Anthonia Edwards, Ayo Dele, Ben Okri, Brother Portrait, Bukky Leo, Cassie Kinoshi, Damon Albarn, Dave Okumu, Dele Sosimi, Eska, Ezra Collective, Femi Koleoso, Jimi Tenor, Joan as Police Woman, Joe Armon-Jones, K.O.G, Kishon Khan, Lanre Fajumo, Lava La Rue, Lekan Babalola, Mike Smith, Nitin Sawhney, Remi Kabaka, Richie Seivwright, Seye Adelekan, Sheila Maurice-Grey, Tiger Tigre, Tom Excell (MD), WAYNE SNOW.  
Visuals provided by More Eyes
Tony Allen needs little introduction. One of the founding fathers of Afrobeat, his drumming style has influenced generations of musicians over the past 50 years. An original member of Fela Kuti's Africa 70 and the inventor of the distinctive Afrobeat drum rhythm, Tony went on to collaborate with artists from King Sunny Ade to Damon Albarn, Theo Parrish to Oumou Sangare, Skepta to Jeff Mills.

Sadly passing away in April 2020, just shy of his 80th birthday, he remained a true innovator to the end, with his posthumous album There is No End showing his never-ending commitment to collaboration and experimentation, featuring guests including Skepta, Sampa the Great and Danny Brown.

A full blown love letter to the truest of his many passions: the boundless possibilities of collaboration within modern music. It feels like a passing of the baton onto the next generation.

★★★★☆ Music OMH
Curated by longtime friend and collaborator Damon Albarn (Blur/Gorillaz/Africa Express/The Good, The Bad and the Queen), alongside Femi Koleoso (Ezra Collective), Remi Kabaka and Booker-prize winning novelist Ben Okri, the show will pay tribute to his many-faceted 50 year legacy.

"Tony is still here, in all of us – in anyone who met him or ever heard his music – and through that he lives on"

Remi Kabaka
Do not miss this opportunity to pay tribute to one of the last century's true legends!
'I play yours, you play mine. The music never ends.'

Tony Allen
"Tony Allen is one of the most influential drummers in the world of jazz and beyond. He reinvented what drumming was about and music will never be same again."

Jazz FM's Elliot Moss. Listen to Elliot Moss present Jazz Shapers on Jazz FM every Saturday at 9am