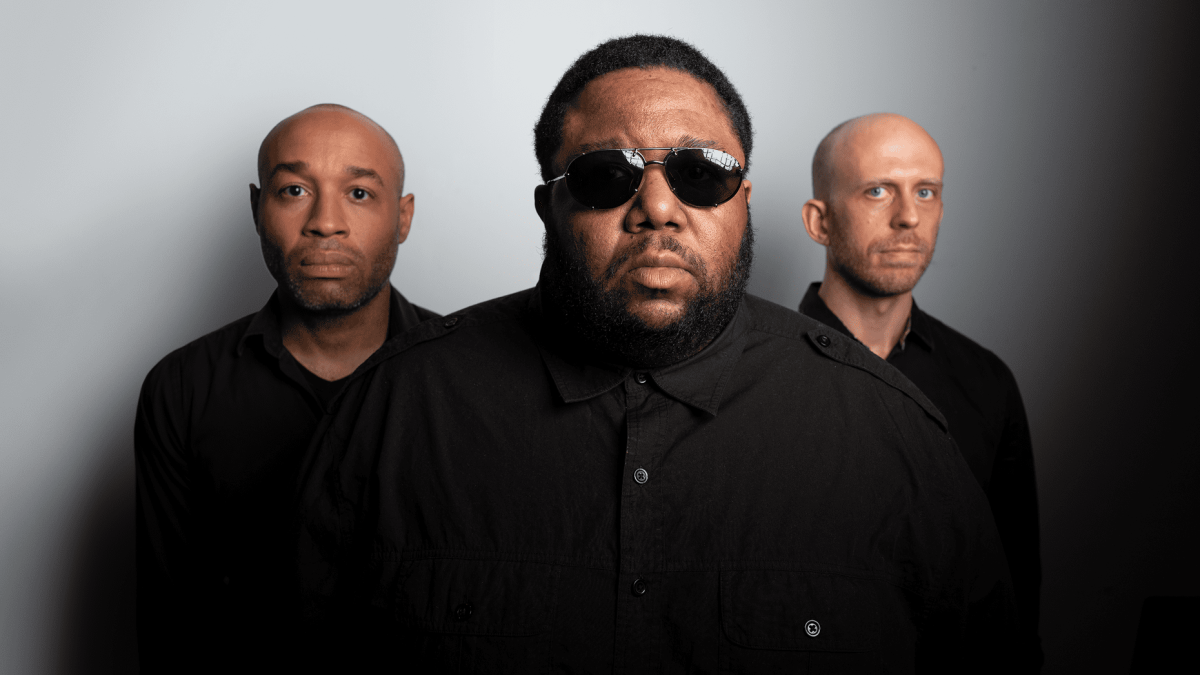 Tyshawn Sorey Trio
Fri 17 November 2023
Stage time / 8:00pm
Location
Kings Place (Hall One),
90 York Way
N1 9AG
The Tyshawn Sorey Trio, with pianist Aaron Diehl and Matt Brewer on bass, make their Kings Place debut at the EFG London Jazz Festival, presenting selections from the critically-acclaimed recordings Mesmerism and latest release, Continuing.
Drummer Tyshawn Sorey leads an ensemble featuring two musicians he considers his closest colleagues: pianist Aaron Diehl and bassist Matt Brewer. Sorey is a 2023 Pulitzer Prize Finalist in Music for his composition Monochromatic Light (Afterlife), a 2017 MacArthur Fellow, and currently serves as the Presidential Assistant Professor of Music at the University of Pennsylvania. The Trio will perform selections from their critically-acclaimed recordings Mesmerism and Continuing. 
Performers:
Aaron Diehl (piano)
Matt Brewer (bass)
Tyshawm Sorey (drums)