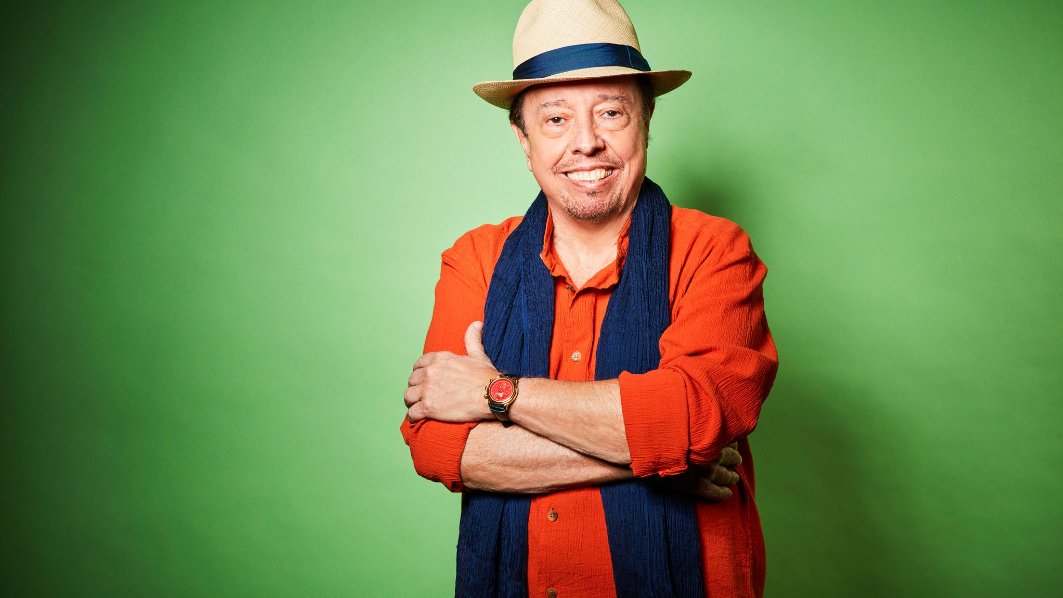 Sergio Mendes
Wed 15 November 2023
Stage time / 7:30pm
Doors / 7:00pm
Icons
EFG Elements Series
Location
Barbican,
Silk Street
EC2Y 8DS
One common thread weaves throughout the staggeringly diverse tapestry of music that Sergio Mendes has created over his remarkable six-decade career: the spirit of joy. 
One of the most internationally successful Brazilian artists of all time, Mendes has recorded more than 35 albums, many of which went gold or platinum. He's a three-time Grammy Award-winner, Oscar-nominated songwriter and the subject of a joyful 2020 feature documentary 
From his pioneering contributions to the foundations of bossa nova alongside the likes of Antonio Carlos Jobim, through the era-defining Latin-pop sound of his iconic group Brasil '66; his scintillating collaborations with jazz legends like Cannonball Adderley and Herbie Mann to his chart-topping adult contemporary smash "Never Gonna Let You Go;" on through his 21st-century reinvention with the Black-Eyed Peas and John Legend or his Oscar-nominated theme song from the animated hit Rio: an infectious spirit of joy pervades everything Mendes has ushered into the ears of listeners. 
The Brazilian legend's most recent 2020 album is no exception. On In the Key of Joy, Mendes looks back the only way he knows how – by once again moving forward. In the Key of Joy melds the classic Brazilian, jazz and pop sounds that have long characterized Mendes' music with stunningly contemporary inspirations that make the album sound at once utterly timeless and wholly of the moment.
For the first time ever, Festival Friend passes are available to purchase for the EFG London Jazz Festival. This highly-limited ticket enables you to choose 10 shows, over the 10 days of the Festival, saving you over 40%. Find out more here.