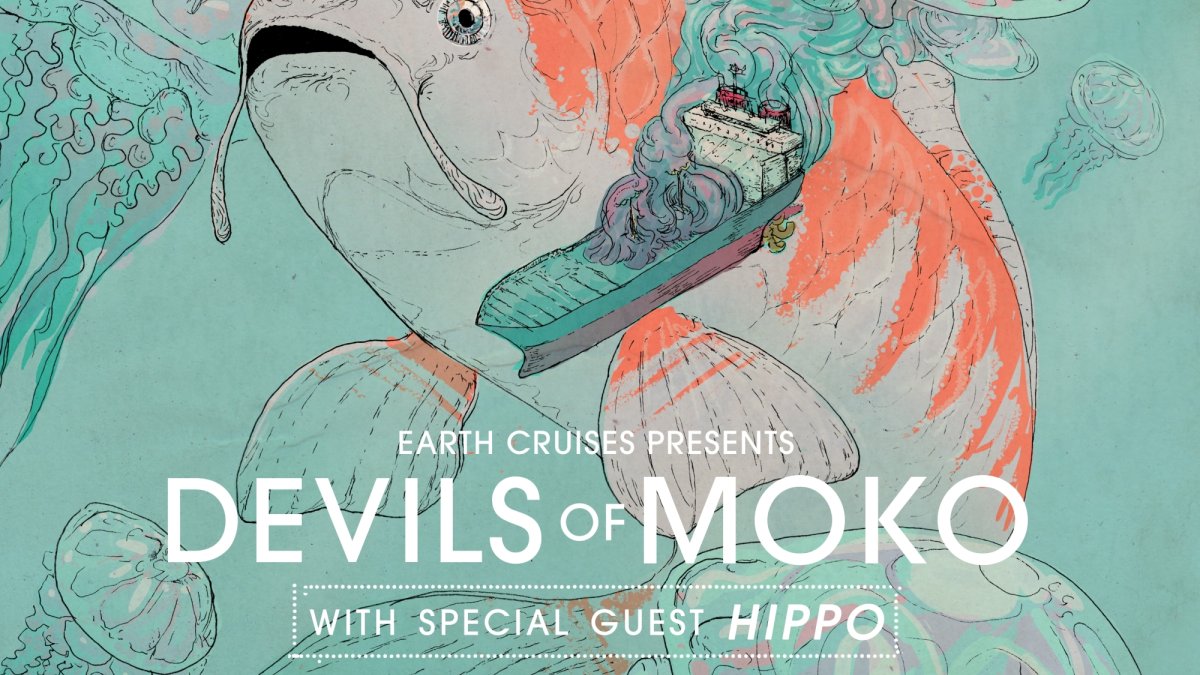 Devils of Moko
Sat 20 November 2021
Stage time / 8:00pm
Doors / 7:00pm
Book Tickets
Location
LONDON Pickle Factory,
13-14 The Oval, London
E2 9DU
Devils Of Moko consists of Dominic J Marshall on piano and synth (Dominic J Marshall Trio, The Cinematic Orchestra), Mulele Matondo on bass (Kongo Dia Ntotila) and Sam Gardner on drums (Septabeat, Samadhi Quintet). Their music is a collective melting pot that captures all of their individual styles.
"If music is water, we are like fish," says bassist Mulele, who regards no unchartered territory as 'off limits'. There is no single genre to describe their sound, composed of three distinctively different and interesting voices that meet in the common ground of music. Hesitant to be forced into any particular genre, the trio wants the space to create music with no preconceptions. But, if you listen for them, you can hear each player's individual influences shining through - whether it's in the departure from Western musical structure of Mulele's grooving Congolese rhythms and sonic stories; Sam's explorations of electronic music, drum & bass and production that carve an edge into the trio's voice; or the soulful jazz melodies of Dominic's piano playing that spark warmth and round the trio's music into its uplifting soul busting sound.
At Pickle Factory, Devils of Moko will play tunes from their debut album, One. Expect the trio to take you on a thrilling sonic journey through genres.