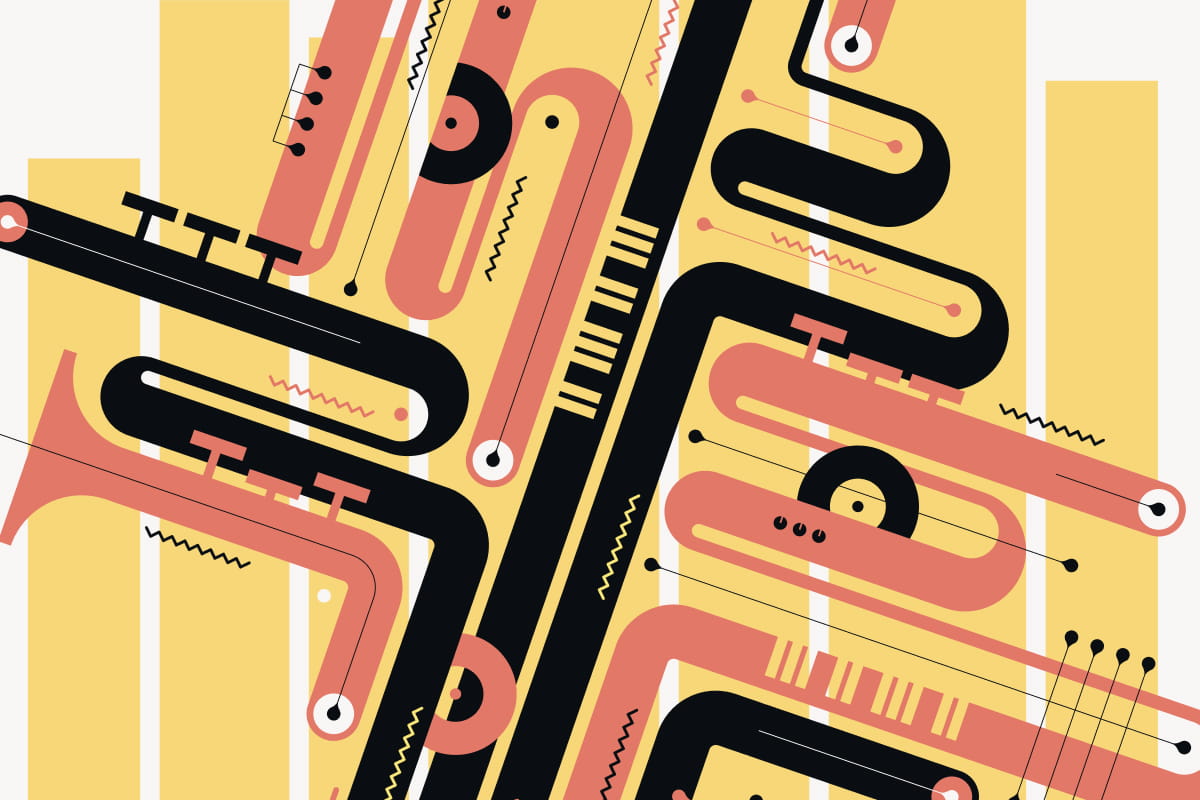 Allsop-Edwards-Forbes
Fri 12 Nov 2021
A rare meeting of three stunning improvisers with James Allsop, John Edwards and Shaney Forbes
John Edwards is a true virtuoso whose staggering range of techniques and boundless musical imagination have redefined the possibility of the double bass and dramatically expanded its role, whether playing solo or with others. 
Perpetually in demand, he has played with Evan Parker, Roscoe Mitchell, Sunny Murray, Derek Bailey, Joe McPhee, Lol Coxhill, Peter Brötzmann, Mulatu Astatke and many others. 
James Allsop is a multi award-winning Saxophonist, Clarinetist and Composer. His compositions and improvisations combine highly complex rhythmic and harmonic structures with a use of unusual sounds and orchestrations to allow for a seemingly infinite range of improvisational possibilities. James has played in the UK and all over Europe and the U.S.A with many musicians including Polar Bear, Joe Morris, Paul Dunmall, Dylan Bates, Graham Collier and Stan Sultzmann.
Drummer Shaney Forbes is the co-leader of the extraordinary multi award-winning quartet/collective 'Empirical'. Shane has a driving style that is full of textures and cultural influences from all over the world. He's toured with Steve Grossman, Jason Marsalis, Soweto Kinch, Jean Toussaint, Groupo Elegua and Robert Mitchell.

Select Date and Time
Fri 12 November
Stage time / 7:30pm
Doors / 7:00pm
Location
LONDON Vortex Jazz Club,
11 Gillett Square
N16 8AZ
Tickets
£15 + booking fee
Fri 12 November
Stage time / 9:15pm
Doors / 9:00pm
Location
LONDON Vortex Jazz Club,
11 Gillett Square
N16 8AZ
Tickets
£15 + booking fee