New Switzerland: Julie Campiche + Ikarus + Trio Heinz Herbert
Watch Show Again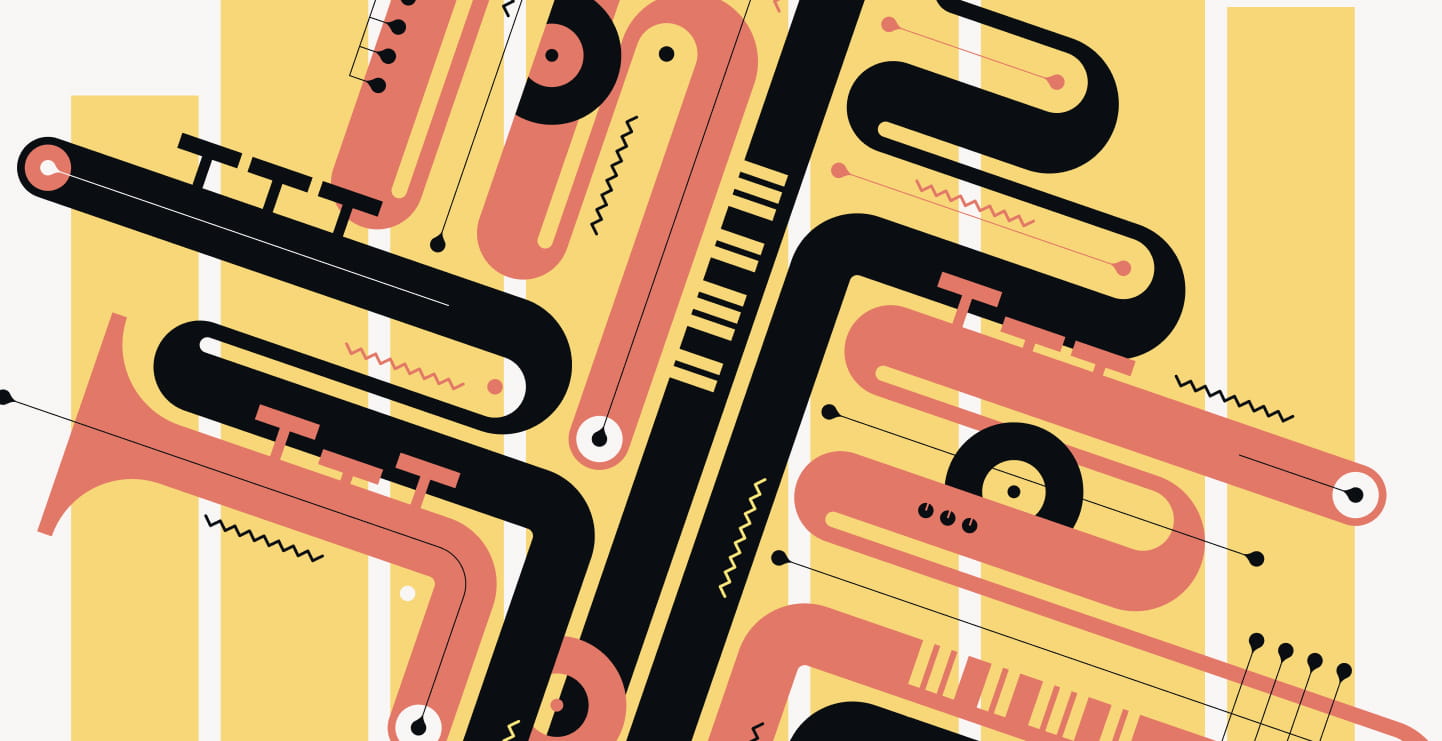 A showcase of some of the hottest Swiss jazzers

Geneva based harpist Julie Campiche's work is an on-going innovative process, with an original and highly personal style that merges harp into the world of jazz and contemporary music.

For this showcase, Julie will play some new and unreleased music. She will play original compositions in solo, trio and quartet. The trio piece is a composition inspired by Bach and will be performed with her two long-time colleagues, Manu Hagmann and Clemens Kuratle. They will then be joined by singer Mirjam Hässig to perform music based on a poem by William Blake.
« Her sound on the harp is very individual and captivating, her music from groovy to contemplative, from ambient to modern jazz, with deep musical content, at the same time accessible and challenging and rewarding when listening closely. And it can be all that in one song ... without losing its magic!! Julie Campiche is sure an artist to have an eye on for the future! »
Wulf Muller, All That Jazz- February 2020

Julie Campiche - harp & compositions
Mirjam Hässig - voice
Manu Hagmann - double bass
Clemens Kuratle - drum
IKARUS 
Two-part vocals that range from soft to penetrating and from melodic to percussive, and a rhythm section that let you feel an urge to get up and dance, even though you'll end up a pile of confused limbs: this is Ikarus. The Swiss band is is regularly on tour in Europe and Japan and invites you to step into an ever-shifting sound mosaic, a sonic mobile of sorts. Under the direction of the composer and drummer Ramón Oliveras, a unique music is created, based on continuously permutating polyrhythms, fluctuating grooves, organic improvisation and an enchanting blend of male and female vocals. They released their last prismatic album Mosaismic on Nik Bärtsch's boutique label Ronin Rhythm Records. Contemporary jazz that takes surprising twists and turns.

Anna Hirsch–Vocals
Andreas Lareida– Vocals
LuccaFries– Piano
Mo Meyer– Double bass
Ramón Oliveras– Drums, composition


Trio Heinz Herbert trio's captivating aesthetic is thanks to a symbiotic intensity of expression. It contains traces of '70s free jazz psychedelics and particles of contemporary club culture and aspires to a broad fusion of free jazz and electronic music, energetically driven by a collective improvisation which outflanks solo gymnastics. After their celebrated 2016 recording, The Willisau Concert, with YES (Intakt Records, Nov 2018) the trio have added fire to a highly original, unconventional musical art, swaggering again through electronic landscapes.

In 2019 at 12points Festival Trio Heinz Herbert has won the "Zenith Award for Emerging Artists", bestowed annually by European Jazz Network in association with 12 Points.

The band has released four albums, celebrates this year its 10th anniversary and is currently working on their 5th studio album.

Dominic Landolt e-git, fx
Ramon Landolt, synth, piano, live-sampling
Mario Hänni, drums, fx
Samuel Weniger: Video
Cradle Songs - Julie Campiche Quartet with Sylvain & Charlie Bouillet

Want a reminder?
Set up your event reminder here
Remind me
You might also like