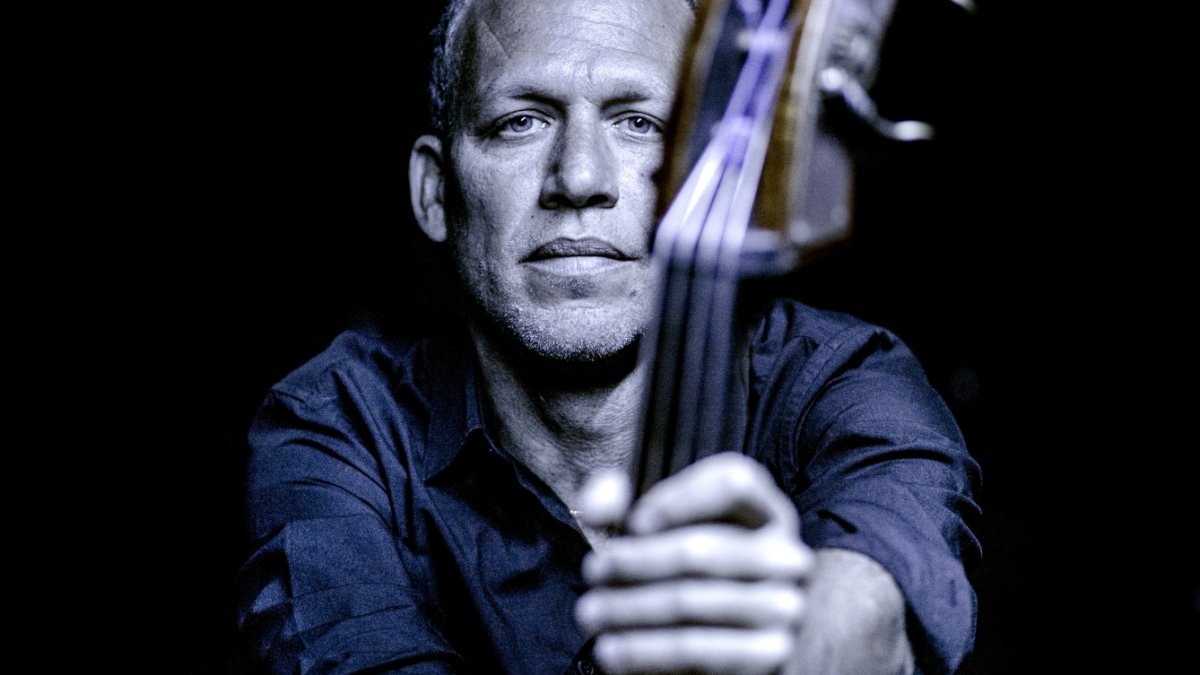 Avishai Cohen Trio + Nikki Yeoh's Café Oran
Tue 16 November 2021
Stage time / 7:30pm
Book Tickets
Location
LONDON Barbican,
Silk Street
EC2Y 8DS
Tickets
£25 - 45 + booking fee
Following a sold-out show in EFG London Jazz Festival 2018, we're delighted to welcome back the internationally acclaimed bassist and composer Avishai Cohen.

Avishai has his reputation as one of the world's sought-after bassists; but it is as a composer that his musical statement has grown extensively, attracting large live audiences, listeners and passionate fans. 
Over the past two decades Avishai Cohen has developed a vital blend of traditions, cultures, languages and styles, from Hebrew and Ladino folk songs alongside pulsating contemporary jazz in his original compositions.

With this new trio line-up featuring pianist Elchin Shirinov and drummer Roni Kaspi, they will perform music from the trio albums as well as new compositions yet to be released

The opening set will feature Nikki Yeoh's Café Oran project which celebrates the music of Maurice El Médioni.Médioni was born in 1928, taught himself the piano at an early age and frequented Oran's American bars in the 1940s. His big loves were boogie-woogie and Cuban music, and his style is born of the fusing of these distinct influences with Arabic music. The piano is, of course, a European instrument, but in Médioni's the melodies take on a middle eastern character, subtly decorated and turning round on themselves in modal arabesques. Nikki Yeoh's trio combine his music with her own compositions.