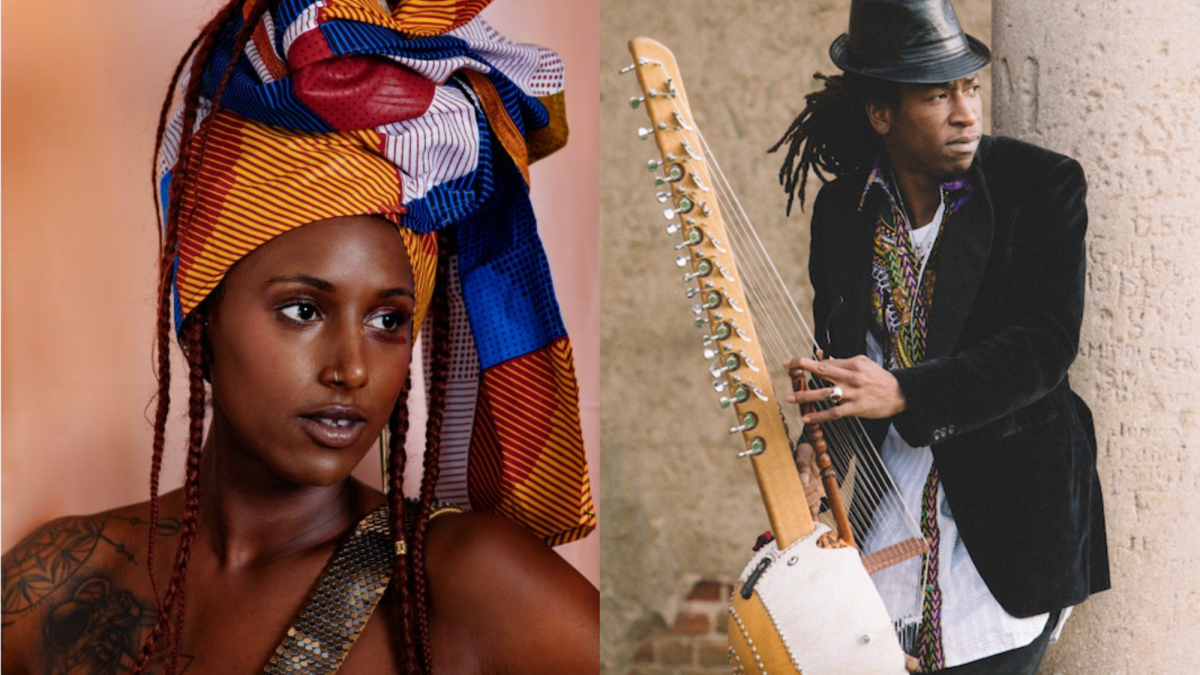 African ManiFest: Fehdah + Jally Kebba Susso
Sun 14 November 2021
Stage time / 2:00pm
Location
LONDON Southbank Centre / The Clore Ballroom,
Belvedere Road
SE1 8XX
Tickets
No booking required FREE
This new collaboration between Fehdah and Jally Kebba Susso, specially for our African ManiFest celebration, is not to be missed.

Spiritual daughter of Erykah Badu and Oumou Sangare, Fehdah is a future-afro soul vocalist, producer and multi-instrumentalist, on the frontline of an emerging Irish hiphop and electronic music scene. An eclectic songwriter who draws on her love of Wassoulou music in forging an entirely new take on electro-soul.

Afro-futurist kora player Jally Kebba Susso is expanding the boundaries of West African musical traditions while keeping its heart and soul intact. Seamlessly combining traditional West African sounds with electronic effects, beats and sounds.
London's favourite griot

Songlines