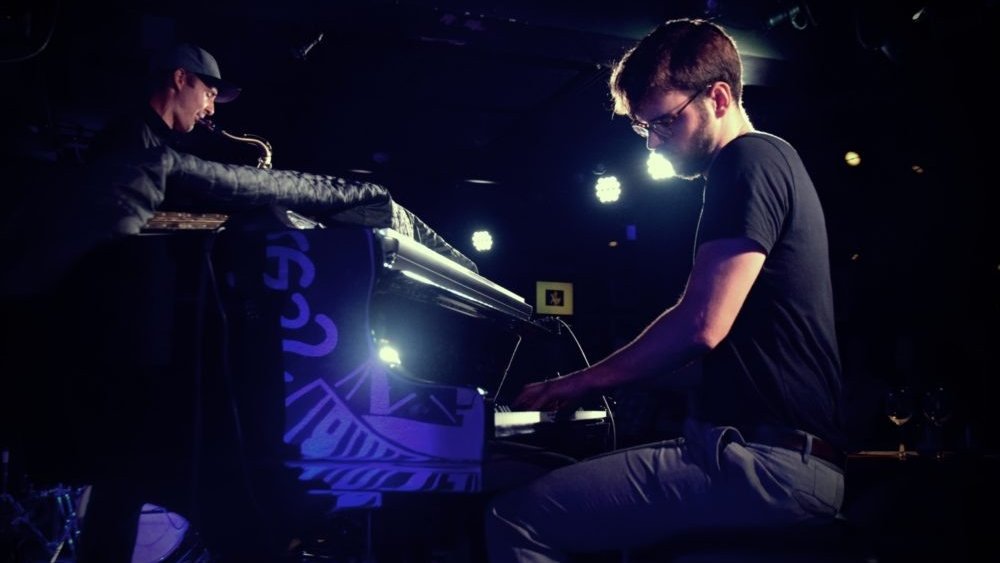 Tom Sochas Trio
Fri 12 November 2021
Stage time / 7:00pm
Location
LONDON Crazy Coqs - Live At Zédel,
20 Sherwood Street
W1F 7ED
A brand new trio playing original compositions featuring Tom Sochas on Piano, Thodoris Ziarkas on Bass and Olly Sarkar on Drums.
Tom Sochas is a Franco-American pianist born and raised in Paris, France and Nairobi, Kenya, and currently living in London. Tom's love of lyrical and melodic music, hard hitting post-bop and his passion for non-western music has led him to developing a unique sound, itself materialising into a critically acclaimed solo EP, You could hear the bird sing, and his soon to be released debut album The Sorcerer (Khumbu Records, March 2022).