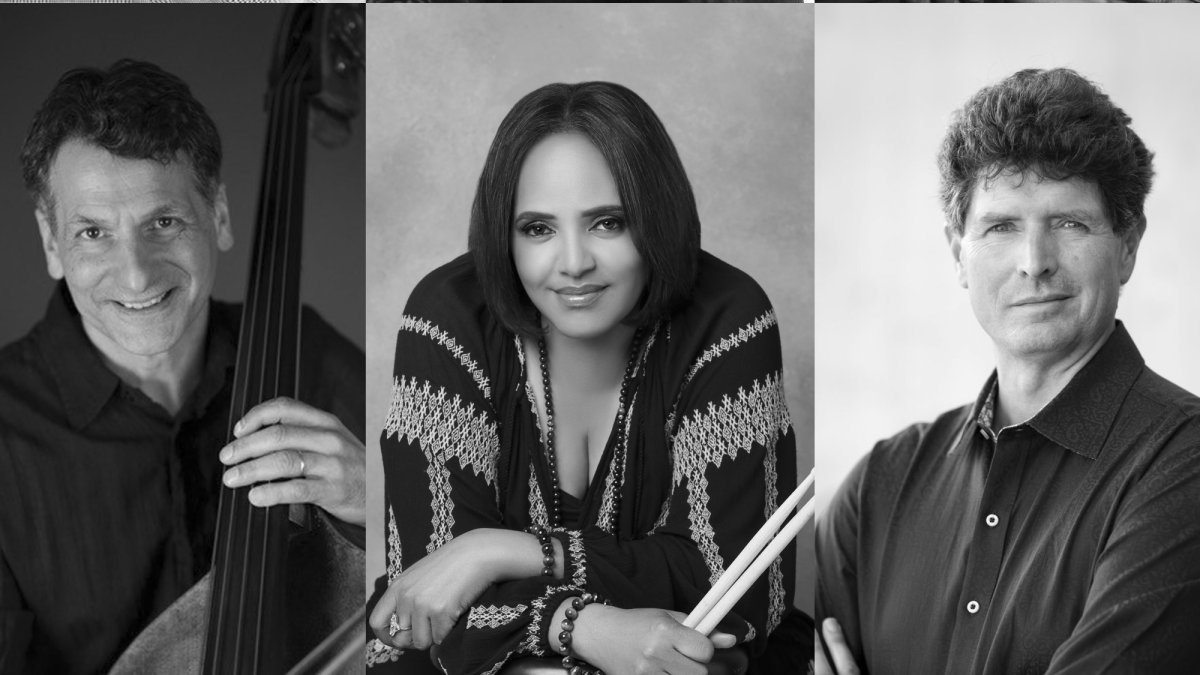 The Symphonic Music of Wayne Shorter
Sun 19 November 2023
Stage time / 7:30pm
Doors / 7:00pm
EFG Elements Series
New Creations
Location
Southbank Centre / Royal Festival Hall,
Belvedere Road
SE1 8XX
Celebrate the life and musical legacy of one of the greatest jazz visionaries of our time, Wayne Shorter, featuring an extraordinary line-up of his long-time collaborators: esperanza spalding on vocals, Danilo Pérez on piano, John Patitucci on bass, and Terri Lyne Carrington on drums with Ravi Coltrane on saxophone.
Performing alongside the Philharmonia with conductor Clark Rundell, this all-star ensemble performs Shorter's symphonic works including the esteemed and rarely performed Gaia.
The career of saxophonist, bandleader and composer Wayne Shorter spans seven decades. He has performed with Miles Davis, Joni Mitchell and Carlos Santana, co-founded the jazz fusion band Weather Report, formed his own quartet in 2000, recorded over 20 albums, and won 12 Grammys. His 2021 opera Iphigenia has never been heard outside the US. 
The title of 'the 21st century's jazz genius' (NPR), however, goes to bassist, singer, songwriter and teacher esperanza spalding. She collaborated with Shorter on both Iphigenia and Gaia, a 2013 commission from the Los Angeles Philharmonic. Named for the Greek goddess of the Earth, Gaia is a song cycle richly laden with environmental imagery. Shorter's writing evokes elemental forces, while Spalding's radiant vocals soar between earth and sky. 
Between these two landmark works, the Philharmonia Orchestra performs a selection from Wayne Shorter's unrivalled songbook. 
This concert is a highlight of the Philharmonia's series Let Freedom Ring and the EFG London Jazz Festival.
Line-up:
Ravi Coltrane – saxophone
esperanza spalding - voice
Danilo Pérez - piano
John Patitucci - bass
Terri Lyne Carrington - drums 
Clark Rundell – conductor


Performing:
Causeway
Midnight in Carlotta's Hair

Orbits

Forbidden Plan-It

Highlights from Iphigenia (European premiere)

Interval

Gaia


For the first time ever, Festival Friend passes are available to purchase for the EFG London Jazz Festival. This highly-limited ticket enables you to choose 10 shows, over the 10 days of the Festival, saving you over 40%. Find out more here.

Supported by Cockayne Grants for the Arts, a donor advised fund held at The London Community Foundation

"The recently released excellent 3-part Amazon Wayne Shorter biography shows the master at work on orchestral pieces that will be performed in this festival highlight. Alongside his quartet stalwarts - Danilo Perez and John Patitucci - will be Esperanza Spalding and Ravi Coltrane. A worthy tribute to one of the most important composers of the twenty and twenty first centuries."

Jez Nelson, Jazz FM Recommends 2023