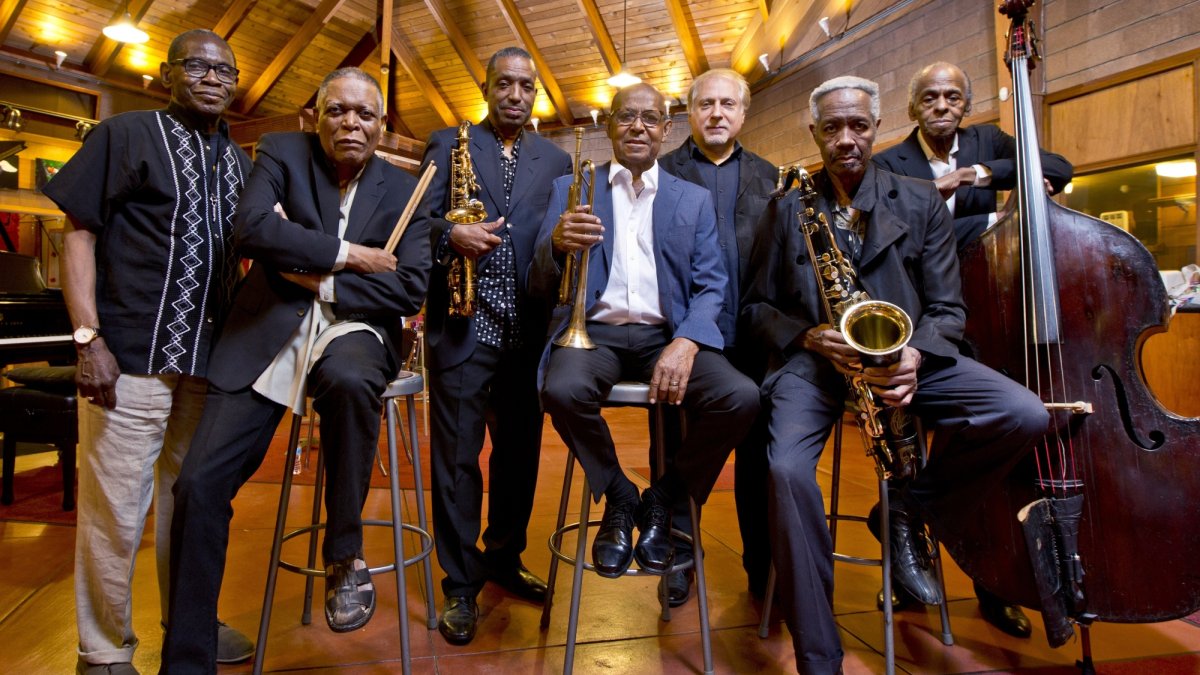 The Cookers
Sun 12 November 2023
Stage time / 7:00pm
Doors / 6:30pm
Location
Cadogan Hall,
5 Sloane Terrace
SW1X 9DQ
The Cookers, an exciting all-star septet, summons up an aggressive mid '60s spirit with a potent collection of expansive post-bop originals marked by all the requisite killer instincts and pyrotechnic playing expected of some of the heaviest hitters on the scene today.
Billy Harper, Cecil McBee, George Cables, Eddie Henderson, and Billy Hart all came up in the heady era of the mid '60s. It was a period that found the dimensions of hard bop morphing from their original designs, and each of these guys helped facilitate the process as members of some of the most important bands of the era. Hart and Henderson were members of Herbie Hancock's groundbreaking Mwandishi group; Cecil McBee anchored Charles Lloyd's great '60s quartet alongside Keith Jarrett and Jack DeJohnette; Billy Harper was part of Lee Morgan's last group, as well as being a member of Max Roach's Quartet and Art Blakey and the Jazz Messengers; while George Cables held down the piano chair in numerous bands including groups led by Sonny Rollins, Joe Henderson, Freddie Hubbard, Dexter Gordon and Art Pepper.
David Weiss and Donald Harrison, from a more recent generation and the youngest members of the band, are experts in this forthright lingo, having gained experience performing with Art Blakey, Bobby Hutcherson, Freddie Hubbard, Charles Tolliver, Roy Haynes and Herbie Hancock.
After over 10 years together, The Cookers, who "embody the serious-as-death commitment that it took to thrive on the New York scene some four decades ago" (Andrew Gilbert, The Boston Globe), continue to showcase an the incredibly high level of musicianship, which has only increased with the latest offering of fresh, challenging, boundary-pushing music from these legendary, revered, veteran improvisers.
"A fantastic band which includes Cecil McBee, Eddie Henderson and the saxophone titan Billy Harper. If you haven't seen The Cookers then cancel all other plans and get along."

Jez Nelson, Jazz FM Recommends 2023