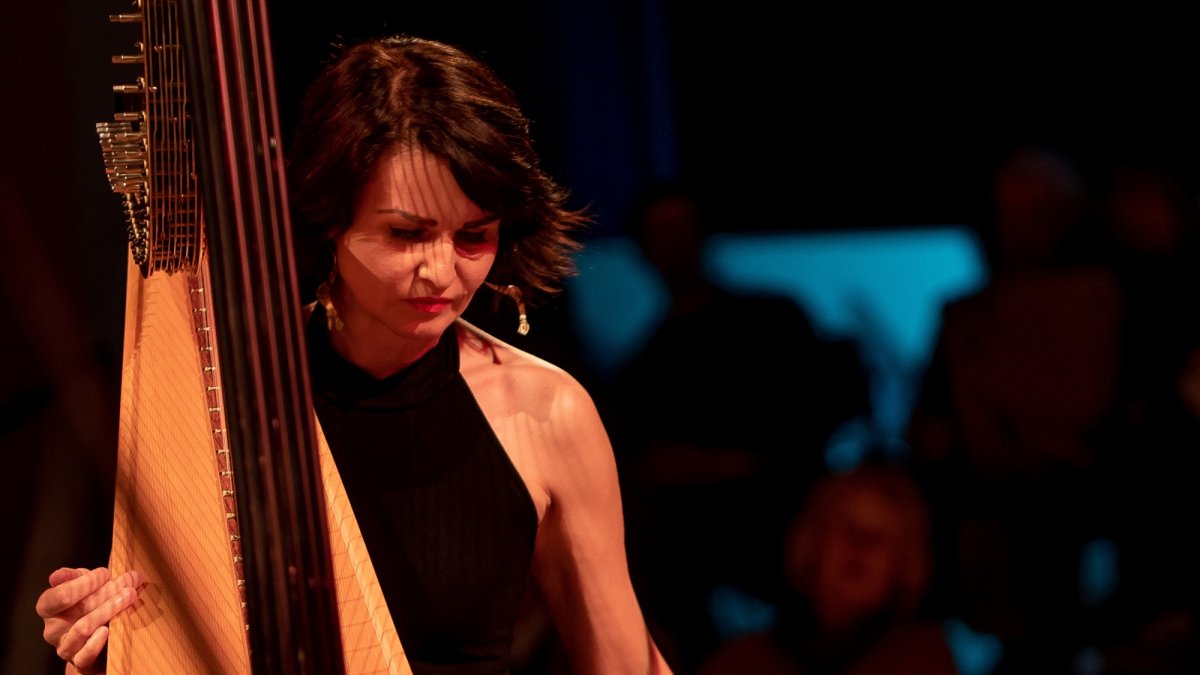 The best of Alice Coltrane and Dorothy Ashby - AlinaHipHarp Quartet with Vimala Rowe
Fri 12 November 2021
Stage time / 8:30pm
Doors / 7:00pm
Location
LONDON Toulouse Lautrec Jazz Club,
140 Newington Butts, Kennington, London
SE11 4RN
In this programme Alina Bzhezhinska and a crack team of International musicians recreate Coltrane's spiritual recordings, Journey in Satchidananda and Eternity, alongside Ashby's innovative album, Afro-Harping. Through a combination of original works and covers, they pay homage to greatest jazz female innovators. Bzhezhinska creates a special sound on the harp with effect pedals and electronics. Well known for her innovative programs, supported by Mikele Montolli (bass) & Adam Teixiera (drums/ percussion).
Two years ago, Bzhezhinska stormed the UK music scene when her quartet and appeared at the Barbican during the EFG London Jazz Festival alongside Denys Baptiste and Pharoah Sanders - and has been nominated for Best Live Experience of the Year at the 2018 Jazz FM Awards. 
Later she produced her critically acclaimed album, Inspiration (Ubuntu Music), featuring award winning saxophonist Tony Kofi. She has since performed at the Edinburgh International Festival, Royal Albert Hall, Ronnie Scott's and the WOMADelaide Festival in Australia. Her collaborations include Kamaal Williams, Shabaka Hatching and Ursula Rucker.
AlinaHipHarp Quartet Line Up:
Alina Bzhezhinska – Harp
Mikele Montolli – Electric Bass
Adam Teixiera - Drums
Joel Prime – Percussion
Vimala Rowe – Vocals