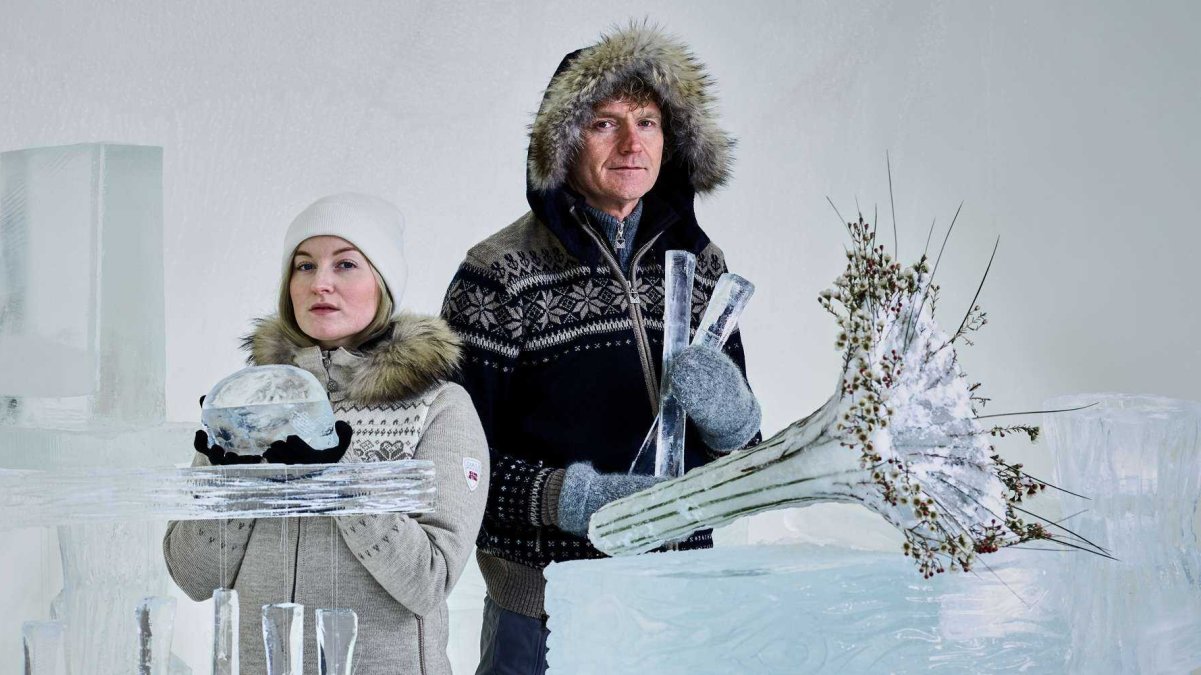 Terje Isungset
Fri 19 November 2021
Stage time / 8:00pm
Location
Kings Place (Hall One),
90 York Way
N1 9AG
One of Europe's most accomplished and innovative artists, Terje Isungset marks 20 years of ice music with an international project that brings together artists with a long tradition of living in arctic conditions.

Inuit, Sami and Siberian singers, alongside Terje's pioneering ice instruments and Scandinavia's best jazz musicians, celebrate ancient cultures' longstanding respect for nature through traditional and contemporary music.

If you expect this stuff to be cold and unforgiving, you'd be wrong. It's a chiming, intimate and utterly beautiful world of sound that entrances as much as it avoids any notion of 'novelty'. Talk about chilled out.

BBC Music
Line-up includes from Norway: Terje Isungset on ice instruments, Sami singer Sara Marielle Gaup Beaska and video artist Anastasia Isachsen; Swedish ECM artist Anders Jormin on double bass; Inuit throat singers Pauyungie Nutaraaluk and Beatrice Deer plus Tuvan throat singer and member of acclaimed band Radik Tyulyush.