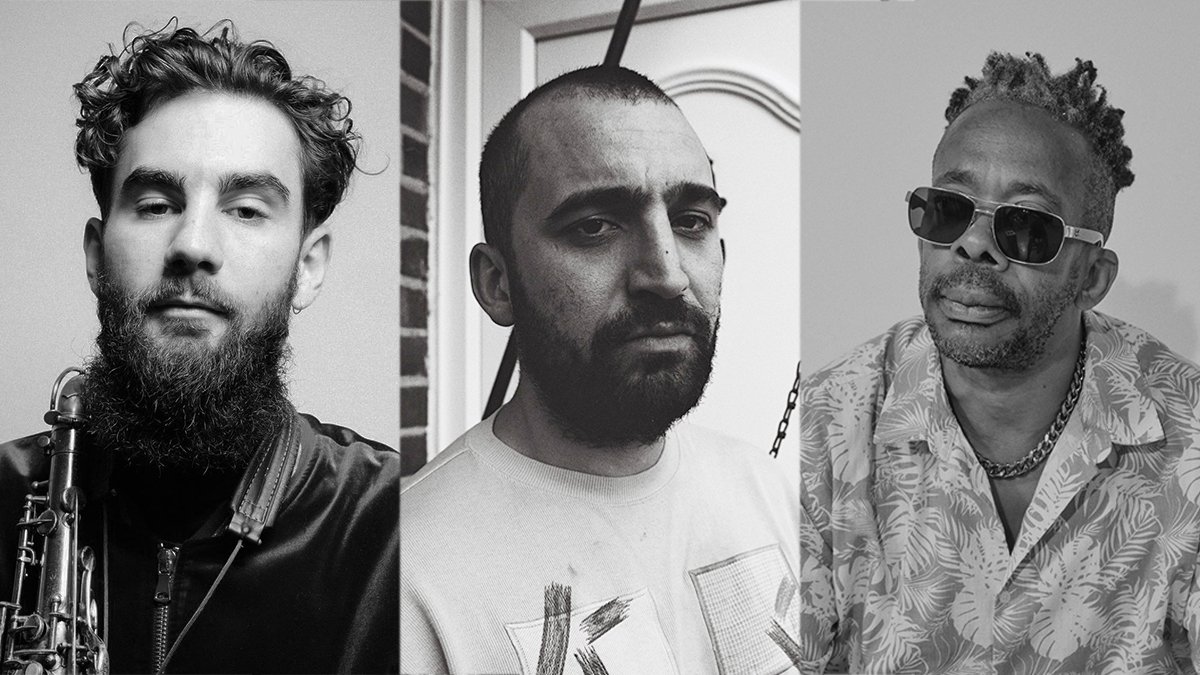 Tenor Madness w/ Ruben Fox, Theo Erskine & Mussinghi Brian Edwards
Sun 14 November 2021
Stage time / 7:30pm
Doors / 7:00pm
Book Tickets
Location
LONDON Ninety One Living Room,
91 Brick Ln, Spitalfields
E1 6QL
Tenors overrunning the stage. Pure madness. Three non-identical and outstanding saxophonists, with distinctive voices bowing deeply to Sonny Rollins and his seminal album.
Ruben Fox, born and bred in London now a Harlem resident brings sophisticated sound and real knack for ballads. Tenacious and diligent with exceptional technique, he gained recognition and accolades from some heavyweights, Wynton Marsalis, Roy Hargrove, Albert Heath, George Coleman, Roy Ayers, Barry Harris and Johnny O'Neal. He also toured and recorded with Jon Batiste, Mwenso and the Shakes, Mark Kavuma, Russell Hall and Reuben James.
Theo Erskine is from Bristol. Trinity Laban graduate, now settled in London and operating from his own recording studio. Muscular tone and un-compromising perspective Theo blows his saxophone with conviction and attitude, following the path firmly indented by The Scientist, The Newk and Trane. Associated with Oscar Jerome Band, he was also seen and heard performing at Montreal Jazz Festival and Glastonbury.
Mussinghi Brian Edwards is the grandmaster of calm. He walked this earth long before the other two took their first steps in jazz. London native, while still in his teens Brain was involved with Jazz Warriors and Jazz Jamaica and later toured with Assad and Salif Keita. This seasoned and very well informed tenor giant and tender soul is a songbird, crafting his lines with grace and elegance, nodding low to Wayne Shorter.
The crowd of tenors will be joined by a rare but marvellous and unrivalled rhythm support unit: Artie Zaitz* on Hammond Organ and Jason Brown* on drums.
(*see Zaitz & Kavuma 19th November and Cohen & Kavuma Quintet 20th November)
LINE-UP:
Ruben Fox – tenor saxophone
Theo Erskine – tenor saxophone
Mussinghi Brian Edwards – tenor saxophone
Artie Zaitz – Hammond C-3 Organ
Jason Brown – drums
Secondary act: DJ Jake Snakestone Zaitz
A pair of decks for a guitar, spinning his eclectic set of groovers.