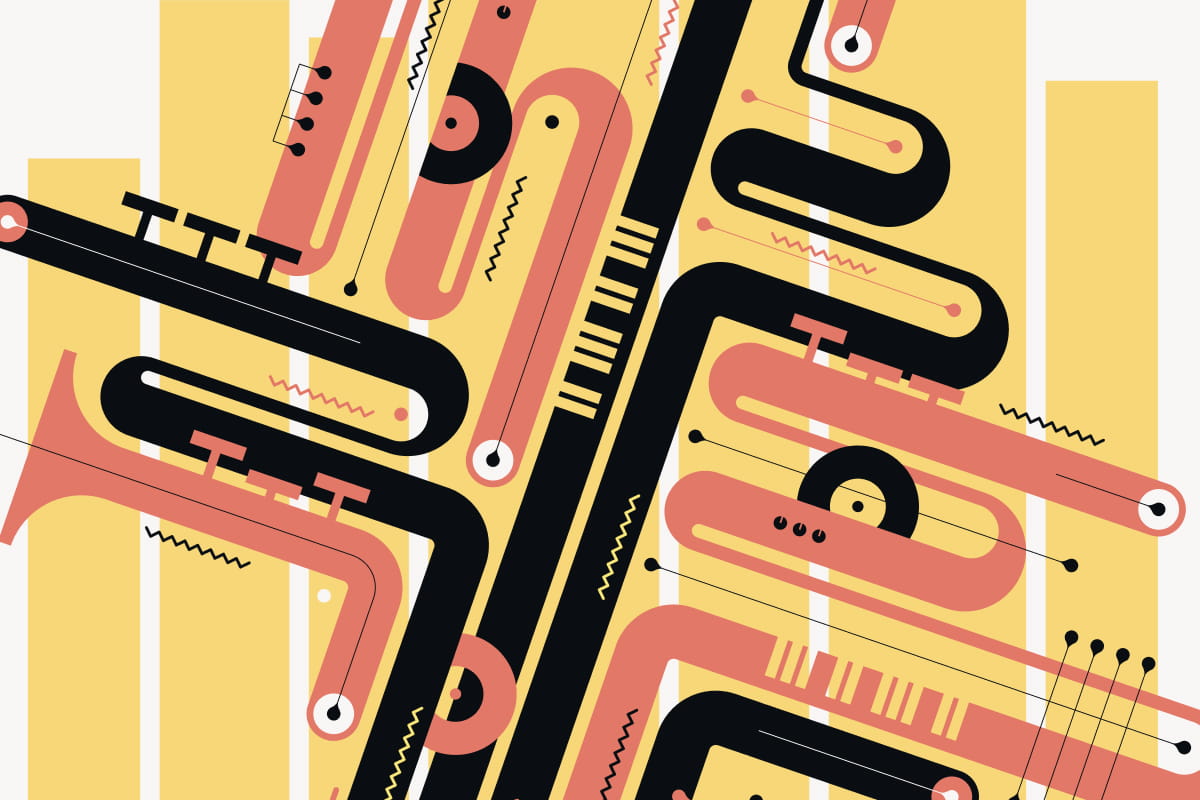 Snazzback
Sun 21 November 2021
Stage time / 8:00pm
Doors / 6:30pm
Location
LONDON Ronnie Scott's,
47 Frith Street, Soho
W1D 4HT
Snazzback was initially born from busking on the streets of Bristol. Creating music out in the elements has ingrained their music with a playful and carefree sound that reflects the lifeblood of the city.
Over time the lineup has settled into a 7-piece ensemble whose varied influences of hip-hop, rumba, jazz, ambient and dubstep all come to the surface in their music and improvisations. Nowhere is this more evident than at Snazzback's 'Gallimaufry' residency, where their nights of global grooves, beat tapes and improvisations are a vast and experimental hotpot.
The band have so far written two albums together, writing and recording each ever-evolving piece in their self-constructed studio. Collaboration is at the heart of what Snazzback do and they regularly meld minds with vocalists, MC's and musicians from their hometown and beyond. Long-time collaborators China Bowls, Solomon OB, STANLÆY and Soss all feature on the latest album.
'In The Place', Snazzback's second album, released on Worm Discs in July 2021 is a collage of both the joys and struggles that emerge from playing in a large ensemble, aiming to have everyone's voice heard and crystallizing shared experiences into a sound that's vivid, inventive and fizzing with energy.