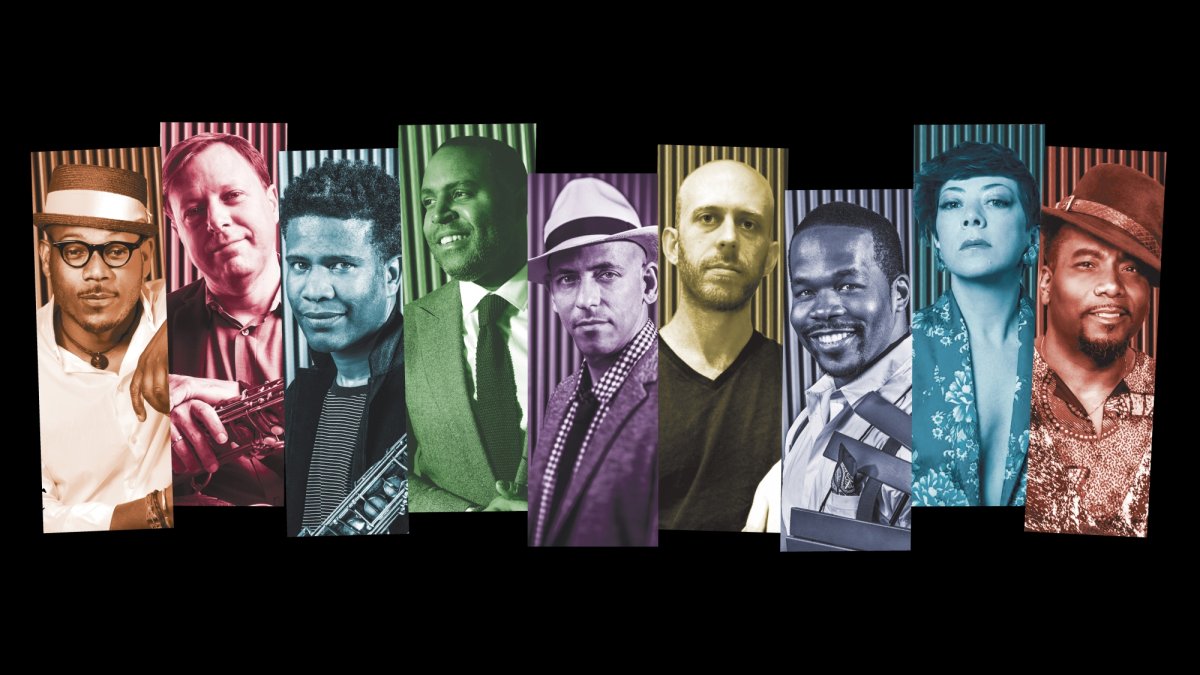 SFJAZZ Collective: New Works Reflecting the Moment
Sat 25 June 2022
Stage time / 8:00pm
Doors / 7:30pm
Location
LONDON Barbican,
Silk Street
EC2Y 8DS
Alongside works by contemporary musicians and composers, the ensemble perform new pieces written by their members reflecting on the awakening and change-making movements which have gained greater coverage over the past two years. As an ensemble of Black origin, they see jazz as an especially poignant vehicle for considering social injustice.

Founded in 2004, SFJAZZ Collective take the form of both an ensemble of musicians and a democratic composer's workshop. The embody the climate of jazz music artistically and socially, both platforming new music and honouring the greatest figures in jazz. 
For this performance they mark the addition of three new additions to the band with vocalist Gretchen Parlato, drummer Kendrick A.D. Scott, and saxophonist Chris Potter.
'The octet boasts as much or more collective talent, firepower and critical acclaim than any other jazz ensemble going'

DownBeat
Chris Potter - tenor and soprano saxophone
David Sánchez - tenor saxophone
Etienne Charles - trumpet
Warren Wolf - vibraphone
Edward Simon - piano
Matt Brewer - bass
Kendrick A.D. Scott - drums
Gretchen Parlato - vocals
Martin Luther McCoy - vocals
Founded by SFJAZZ in 2004, the SFJAZZ Collective is a leaderless group and a democratic composer's workshop that represents what's happening now in jazz. The Collective's mission is to perform fresh arrangements of works by a modern master and newly commissioned pieces by each member.

Through this pioneering approach, simultaneously honuoring music's greatest figures while championing jazz's up-to-the-minute directions, the SFJAZZ Collective embodies SFJAZZ's commitment to jazz as a living, ever-relevant art form.

Over their fifteen-year existence, the SFJAZZ Collective has honoured the music of John Coltrane, Ornette Coleman, Herbie Hancock, Thelonious Monk, Wayne Shorter, McCoy Tyner, Horace Silver, Stevie Wonder, Chick Corea, Joe Henderson, Michael Jackson, Miles Davis, António Carlos Jobim, and Sly Stone, and has created over 100 new arrangements and original compositions.