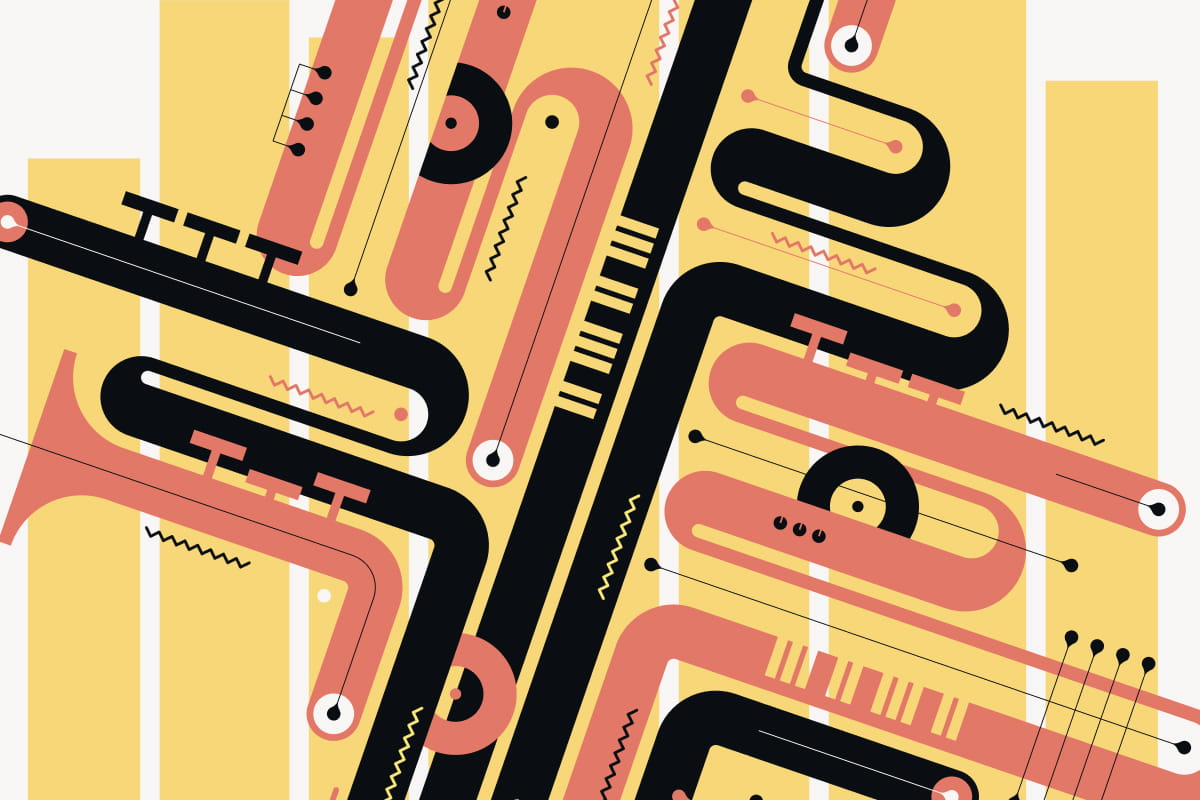 Sam Leak
Sat 11 November 2023
Stage time / 7:00pm
Doors / 6:00pm
Celebrating the Jazz Clubs
Location
Woolwich Works,
The Fireworks Factory
11 No. 1 Street
SE18 6HD
For EFG London Jazz Festival 2023 Woolwich Works is proud to present Sam Leak's new project, accompanied by an excellent line up of musicians, Sam will be performing the music from the first incarnation of Chick Corea's "Return to Forever", a project which debuted at Ronnie Scott's earlier this year

Sam Leak presents "Light as a Feather - The Music of Chick Corea"

Formed in 1972, Chick Corea's "Return to Forever" is widely regarded to have been one of the greatest Jazz fusion outfits of all time. Featuring Corea on Fender Rhodes, Joe Farrell on saxophone and flute, Flora Purim on vocals, Stanley Clarke on double bass, and Airto Moreira on drums, their album "Light as a Feather" contained songs such as "500 Miles High, "You're Everything," and "Spain," which have gone on to acquire legendary status in the Jazz fusion canon. Tonight this music will be explored by award-winning pianist Sam Leak, described by The Wire's Marcus O'Dair as "one of the best pianists of his generation," on Fender Rhodes, performing alongside UK Jazz heavyweights Gareth Lockrane (Bheki Mseleku), Heidi Vogel (Cinematic Orchestra), Laurence Cottle (Bill Bruford), and Jamie Murray.