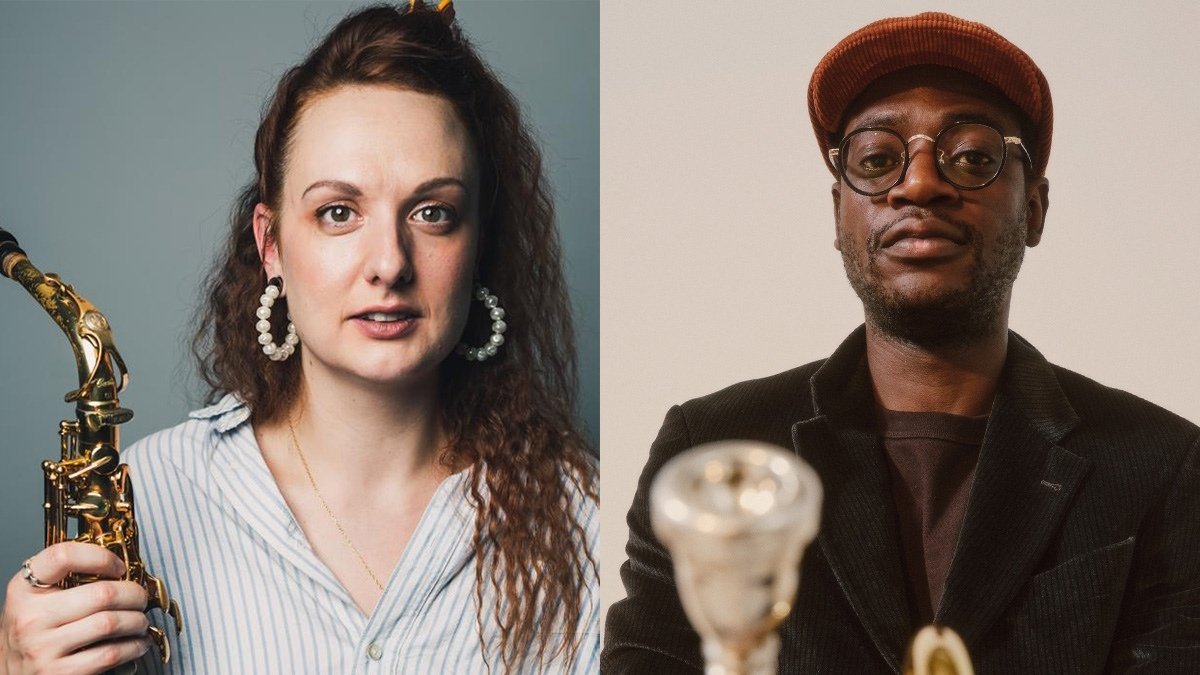 Rachael Cohen & Mark Kavuma Quintet
Sat 20 November 2021
Stage time / 9:00pm
Doors / 8:00pm
Location
LONDON Ninety One Living Room,
91 Brick Ln, Spitalfields
E1 6QL
Long-awaited and long-overdue collusion between these two leaders of their generation.
These two kept bumping into each other on various stages. The time has come to submerge and traverse the smooth combination of Rachel's creamy alto saxophone and Mark's velvety trumpet.
From the Shetland Islands, Rachel Cohen is an alumni of Birmingham Conservatoire, and now amongst the top alto players produced in this country. Signed to Whirlwind Recordings, her debut album "Halftime" became top ten Jazz records of 2014 in Mojo Magazine. She's a prolific composer and stands at the front of her own ensembles. I can't help it but hear echos of Paul Desmond and Lee Konitz in every phrase and when she draws out fine and inspired statements.
Mark would be playing a line and in the midst of it he comes to an abrupt halt. Follows with a violent eruption of unequivocal and rapid high tide, always keeping the listener on edge. And on it goes. His ability to narrate solo passages is striking. A wave to his biggest hero Kenny Dorham is clear and evident. Mark's pure tone with as much sweetness to it as there is rage and fury.
(*see Zaitz & Kavuma 19th Nov, The Banger Factory 21st Nov)
Reinforced here with a well built classic rhythm section with Orrian Evans on piano, Jack Garside on double bass and our own New Yorker Jason Brown of Pat Martino, Joey DeFrancesco and Monty Alexander fame, on drums.
LINE-UP:
Rachel Cohen – alto saxophone
Mark Kavuma – trumpet
Orrian Evans – piano
Jack Garside – bass
Jason Brown – drums
Secondary act: DJ Jake Snakestone Zaitz
A pair of decks for a guitar, spinning his eclectic set of groovers.
Jake Zaitz is an internationally renowned guitarist, record producer, writer, avid record collector and Snakestone Records founder.