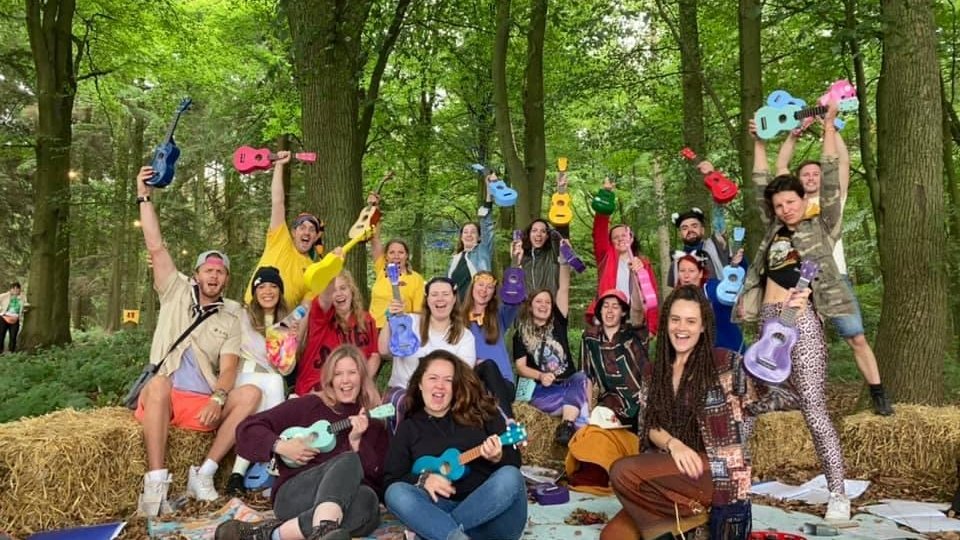 Power of Uke - Ukulele Workshop
Sun 14 November 2021
Stage time / 4:00pm
Location
LONDON Kings Place / St. Pancras Room,
90 York Way
N1 9AG
EFG London Jazz Festival is proud to present an interactive ukulele workshop led by Power Of Uke – where you will learn the ukulele from scratch and perform jazz classics within an hour.

Whether you're a proud ukulelista or a complete novice, you will leave feeling musically-confident, pumped with endorphins and ready to take on the next jazz open mic night you find! We'll be learning basic chords and strumming patterns and put this together to play some well-known tunes like New York, New York and Mack the Knife.

At Power of Uke we believe everyone is a musician, so come and give this a go – you may be surprised!

All ages and abilities welcome.