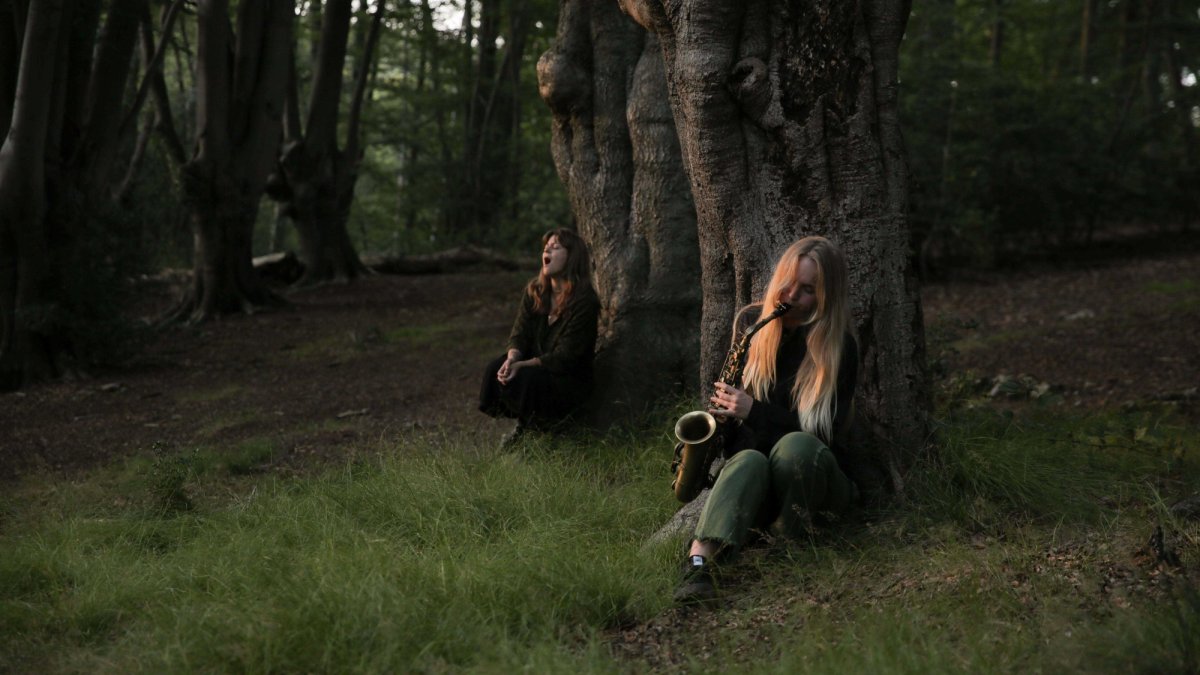 NYX and Laura Misch: City of Trees
Sat 12 Nov 2022
View Shows
To mark the release of their new collaborative EP, NYX and Laura Misch perform music from City of Trees, exploring Epping Forest's ancient, symbiotic relationship with humans and London.
This performance will take place in the round, with large-scale projected films of Oak, Beech and Hornbeam pollards from Epping Forest created by Matthew Rosier. Over millennia, Epping Forest provided London with wood for its fires, and in return, we nurtured its trees for the next generation. The biodiverse woodland that emerged from this relationship was one dominated by Oak, Beech and Hornbeam. Many of these trees were pollarded, their branches chopped back periodically to provide a renewable crop of firewood and extend the life of the tree. The fantastical forms of Epping's pollards today are the result of hundreds of human hands over hundreds of years.
In November 2021, an immersive outdoor installation by Matthew Rosier, conjured the ancient trees of Epping Forest in the heart of the City. The installation featured life-size fire lit video portraits of Epping's trees projected onto the tower of St Mary Aldermary Church. Each projection was accompanied by a unique musical score, recorded in the forest. The project seeks to commemorate the symbiotic relationship that had once existed between humans and forests in England.
Highlighting the music of this collaboration, NYX and Laura Misch bring this meditative hymn from Epping Forest to Kings Place for an intimate, atmospheric concert.
Select Date and Time
Sat 12 November
Stage time / 6:00pm
Location
LONDON Kings Place (Hall Two),
90 York Way
N1 9AG
Tickets
£17.50 + booking fee
Book Tickets
Sat 12 November
Stage time / 8:00pm
Location
LONDON Kings Place (Hall Two),
90 York Way
N1 9AG
Tickets
£17.50 + booking fee
Book Tickets