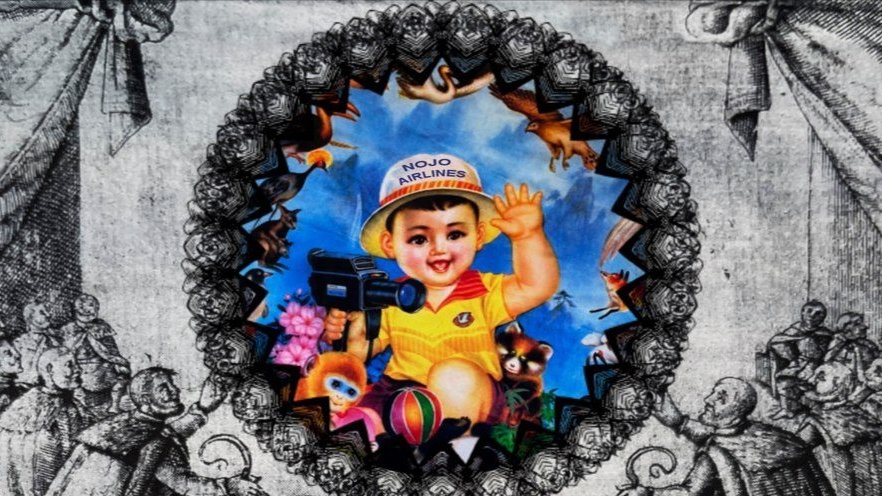 Now We Are Here with NoJo Airlines
Sat 20 November 2021
Stage time / 5:30pm
Location
LONDON Barbican / FreeStage (Level G),
Silk Street
EC2Y 8DS
NoJo Airlines, a team of passengers and pilots from New York, Naples and Lithuania, kicks off on the EFG London Jazz Festival stage! The goal of this journey is infinity and the unknown. Let's take off with the best aircrew in the world! 

The mastermind of the project D. Naujokaitis-Naujo has been playing in Butch Morris' Nublu Orchestra since 2006. Inspired by the late maestro's unique method of conducting, Dalius became his follower, gathering the New York musicians into Dalius Naujo Orchestra, with which he often performed at Nublu, Zebulon and other live music venues in New York
In the late 2020s he began recording his solo album. For one long (more than half an hour) composition he brought together for virtual collaboration over 40 of his friends – musicians and poets from Japan, the USA, France, Italy, Spain, England and Lithuania. He named the band and the album, which will be released next spring, NoJo Airlines.

"While I was talking to Giuseppe Zevola on the phone, the idea of an LP envelope came up spontaneously, which also prompted the name of the orchestra," Dalius recalled.

This is how this mobile band emerged, which changes the lineup according to the situation. In London, NoJo Airlines will be joined by Giuseppe Zevola, Italian artist, philosopher and poet, saxophonist Jonathon Haffner, pianist and composer Gintė Preisaitė, contemporary artist Eugenijus Varkulevičius-Varkalis and a bunch of Lithuanian young generation musicians.
NoJo Airlines (LT-US-IT)
Dalius Naujokaitis-Naujo – dr, conduction
Jonathon Haffner – sax, conduction
Giuseppe Zevola – voice
Eugenijus Varkalis – ts, recorders
Mėta Gabrielė Pelegrimaitė – fl
Gintė Preisaitė – p
Mindaugas Vadoklis – tp
Mantvydas Pranulis – tp
Arminas Bižys – as
Danielius Pancerovas – bs
Dovydas Stalmokas – bs
Paulius Vaškas – elg
Gediminas Stepanavičius – db
Ignas Kasikauskas – dr
Julius Zubavičius - synth

Vocals
Laima Griciūtė
Vilte Gustyte
Agota Zdanavičiūtė-Bėkštė
Aistė Motiejūnaitė
Darius Navickas
Mindaugas Ancevičius
Domas Raibys
Kristina Svolkinaitė
Laura Šimanskaitė
In cooperation with the Vilnius Jazz Festival. Supported by Lithuanian Council for Culture, Lithuanian Culture Institute, Embassy of the Republic of Lithuania to the United Kingdom