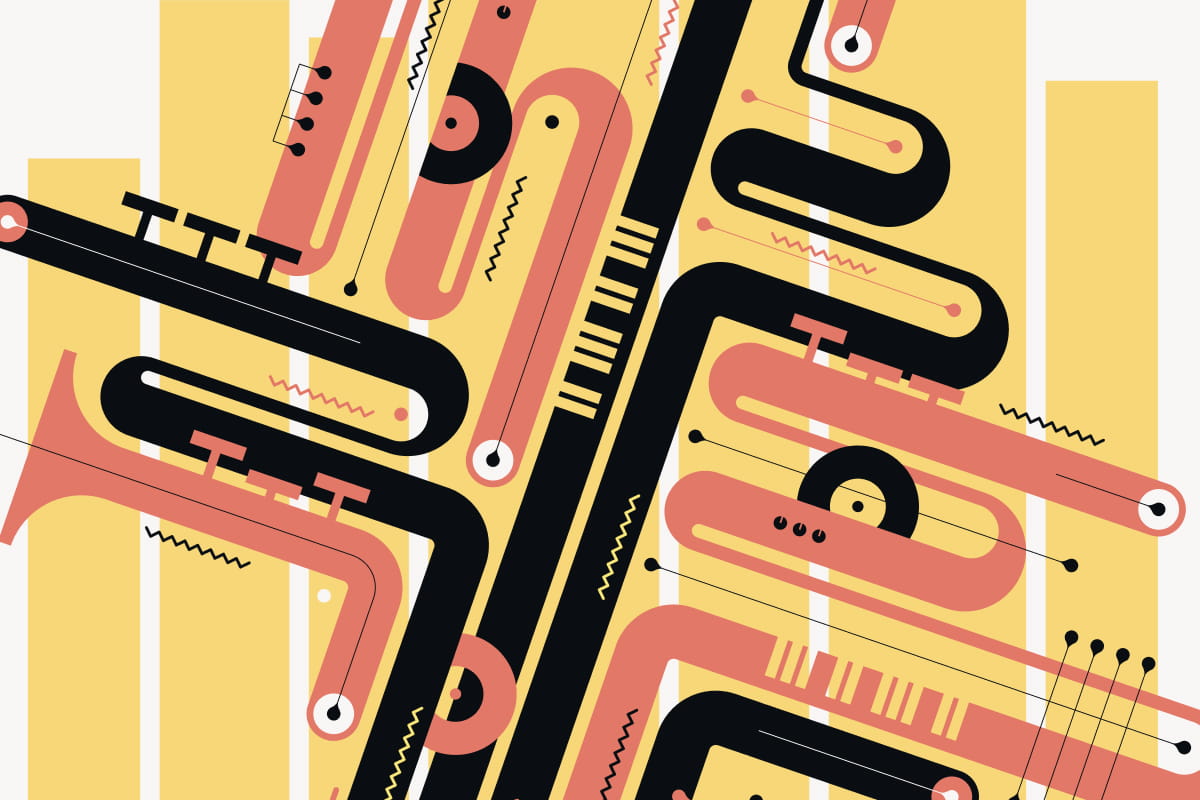 Notes Inégales
Thu 18 November 2021
Stage time / 8:00pm
Doors / 7:00pm
Location
Online (from Club Inégales),
Livestream Party to launch CD 'Envoi' - a homage to Miles Davis by Club Inégales, distributed by NMC Recordings

In 2011 a day of improvised recording by Notes Inégales in Montreux was dedicated to Miles, feeling his energy echoing in the mountains. Featuring an extraordinary voicing by trumpeter Torbjörn Hultmark, this music is passionate, eloquent and then, melancholy - farewell, 'envoi'.
Club Inégales opened at Euston in 2011, hosted by law firm Hodge, Jones and Allen, just after this recording, and since then there have been 21 seasons of events, always with guests who perform with resident band Notes Inégales, directed by Peter Wiegold. Guests have come from right across world traditons including Shri Sriram (India), Cheng Yu (China), Sura Susso (West Africa), Maya Youssef, (Syria), Lionel Loueke (jazz, New York), Horo Horomona (Maori shaman New Zealand) Chris Wood, Sam Lee and Leveret (British folk) the classical Orchestra of the Age of Enlightenment and Benjamin Zephaniah and Will Self.