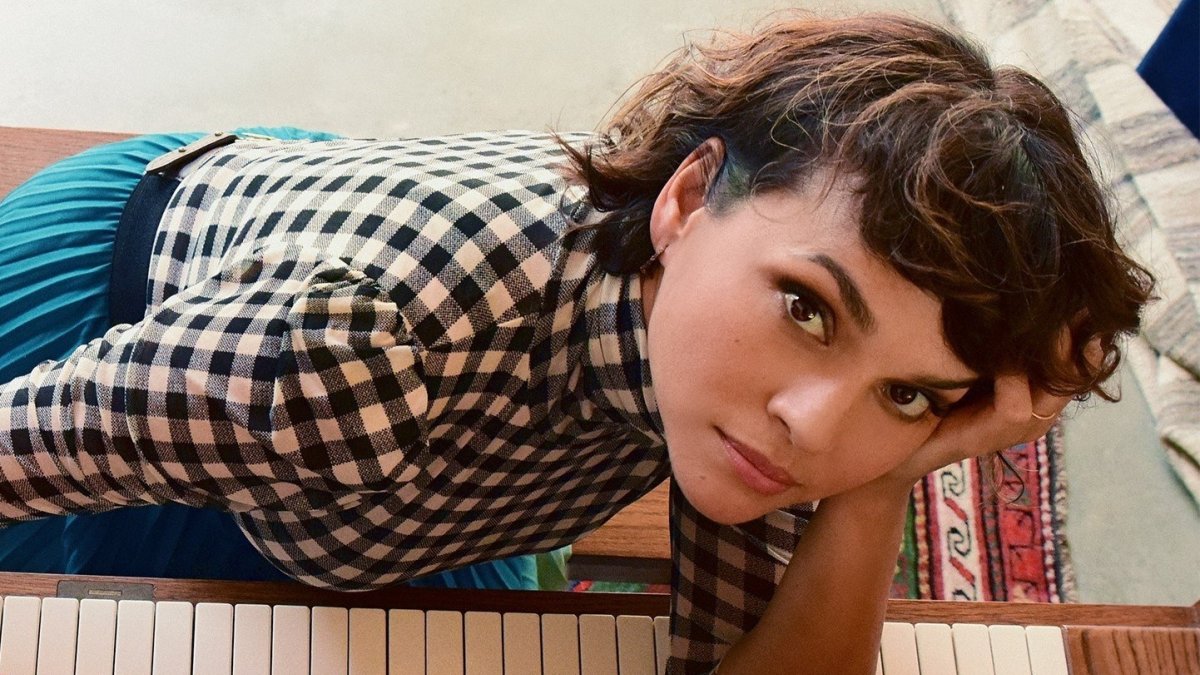 Norah Jones
Thu 16 November 2023
Stage time / 7:30pm
Doors / 7:00pm
Location
Southbank Centre / Royal Festival Hall,
Belvedere Road
SE1 8XX
Norah Jones has been a steady voice of warmth and reassurance since her cozy 2002 debut album Come Away With Me, which marked its 20th Anniversary in 2022 with a Super Deluxe Edition, became a familiar musical companion for millions of people around the world. Jones' self-described "moody little record" introduced a singular new voice and grew into a global phenomenon, sweeping the 2003 GRAMMY Awards. 
Since then, Jones has become a nine-time GRAMMY-winner, sold more than 50 million albums, and her songs have been streamed six billion times worldwide. She has released a series of critically acclaimed and commercially successful solo albums - Feels Like Home (2004), Not Too Late (2007), The Fall (2009), Little Broken Hearts (2012), Day Breaks (2016), Pick Me Up Off The Floor (2020), the live album 'Til We Meet Again (2021), and her holiday album I Dream Of Christmas (2021)—as well as albums with her collective bands The Little Willies, El Madmo, and Puss N Boots featuring Sasha Dobson and Catherine Popper. 
The 2010 compilation …Featuring Norah Jones showcased her incredible versatility by collecting her collaborations with artists as diverse as Willie Nelson, Foo Fighters, Outkast, and Herbie Hancock. In 2018, Jones began releasing a series of singles including collaborations with artists and friends such as Mavis Staples, Jeff Tweedy, Thomas Bartlett, Tarriona Tank Ball, Rodrigo Amarante, and Brian Blade, some of which were compiled on the 2019 singles collection Begin Again. Jones recently launched her own podcast Norah Jones Is Playing Along, each episode of which features her sitting down with one of her favorite musicians for impromptu musical collaborations and candid conversation.
Opening the evening is American singer-songwriter and guitarist Emily Elbert. She's honed her artistry on the road, playing over a thousand DIY solo shows from Peru to Palestine - but she has also become a sought-after collaborator, playing in the bands of luminary artists including Jacob Collier, Leon Bridges, Jenny Lewis, and Esperanza Spalding. All of these experiences feed into her music today. Emily recently released her sixth independent album, Woven Together, a rhythmic, flowing ode to the intersections of sensuality, healing and progress. Upon its release, PopMatters remarked, "though it would be safe to call her a spiritual successor to Joni Mitchell, Elbert is truly a chameleonic composer…this is Emily Elbert, a name to bookmark."
Presented by EFG London Jazz Festival and SJM Concerts.