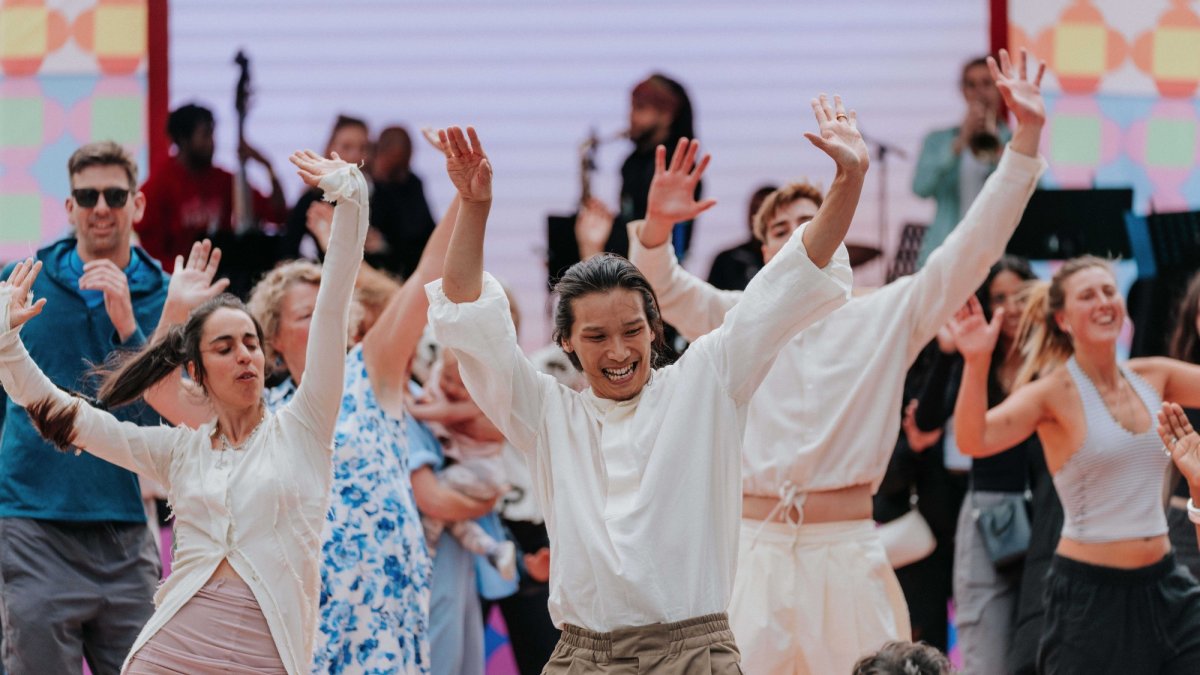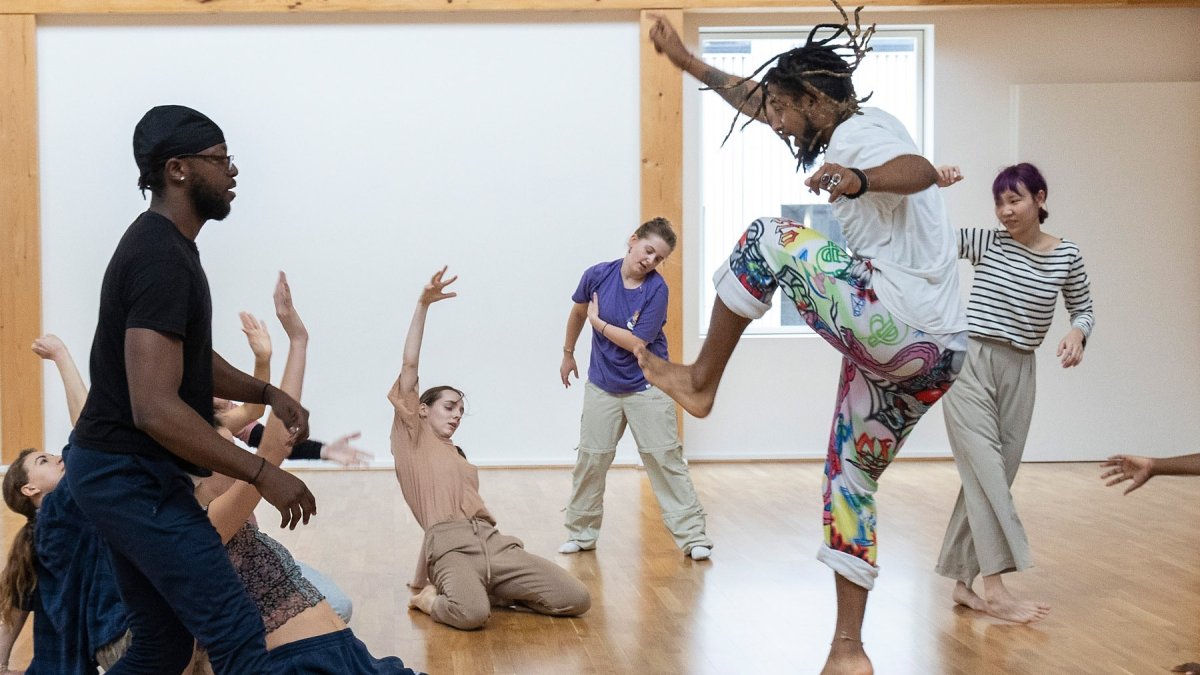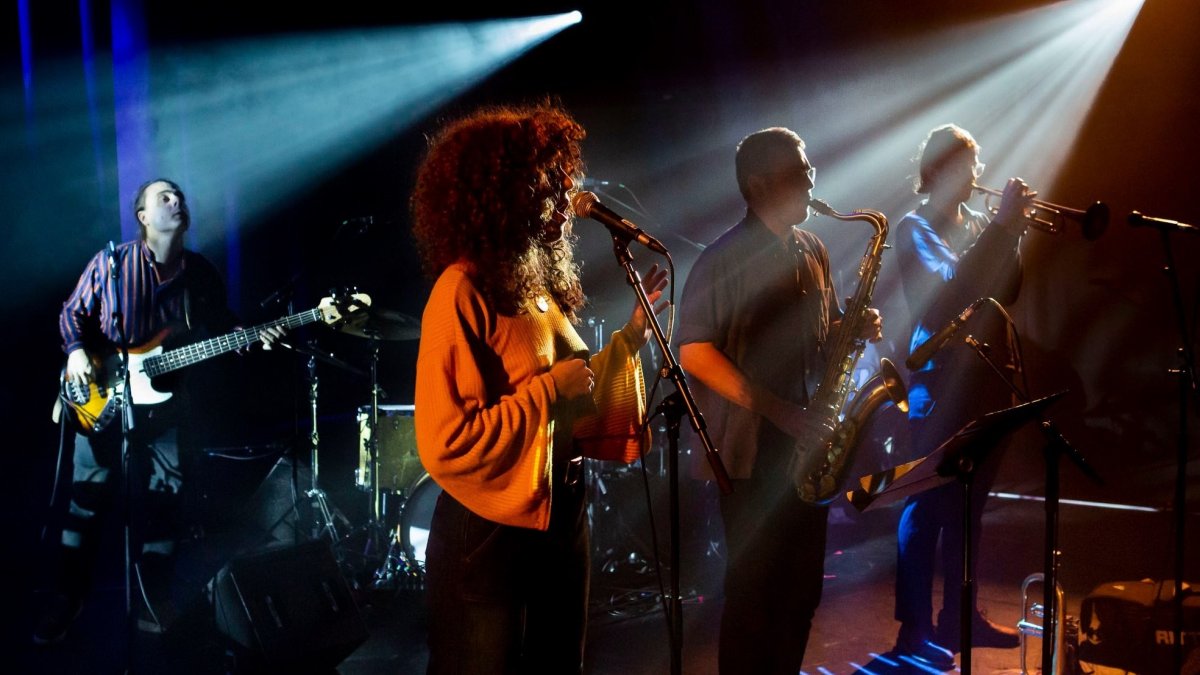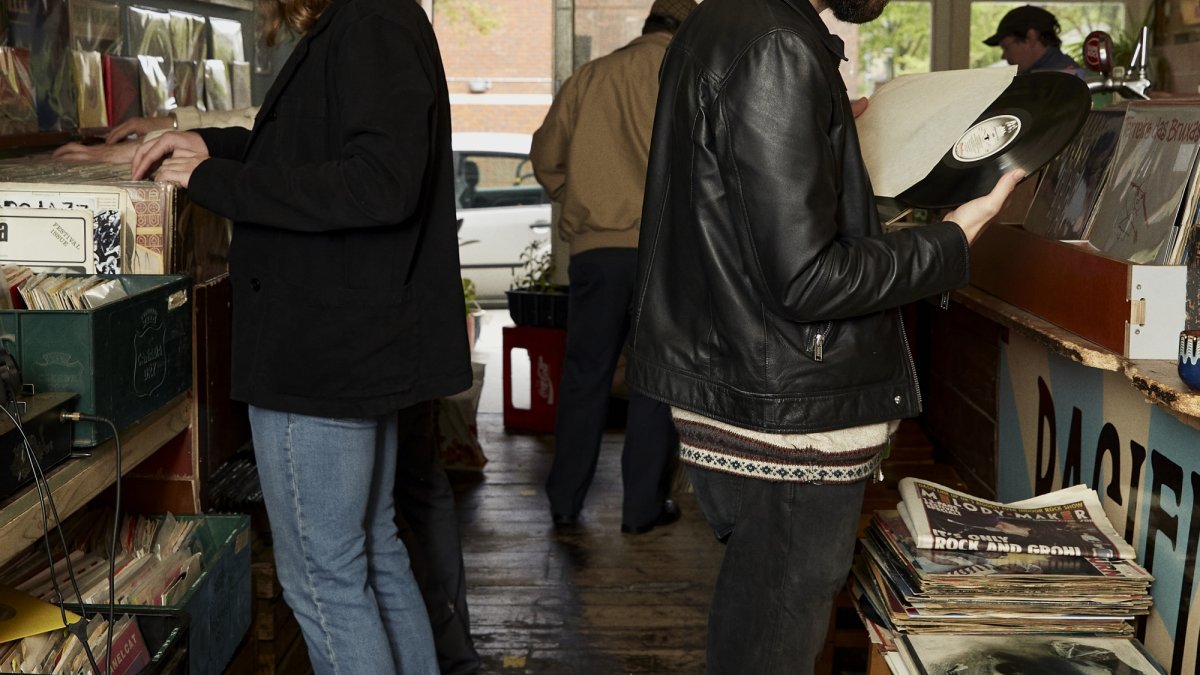 Music to Move to
Sun 12 November 2023
Stage time / 1:00pm
Location
Southbank Centre / The Clore Ballroom,
Belvedere Road
SE1 8XX
Jazz was conceived as dance music, join us at the Clore Ballroom to rediscover the deep connections between what we hear and how we move.
Take the opportunity to move, dance and express yourself – suitable for all ages and experiences. Guided by Clod Ensemble's professional dancers, learn the basics of different dance styles and how to dance to improvised music. Each session will be based around classic and contemporary jazz-inspired tracks.
Drop into as many classes as you choose, then try out your new moves on the dance floor with an exhilarating live performance from New Movement Ensemble.
Dance workshop schedule

13:00 - 13:30 - Listening through moving - Find a new way to listen deeply to music by moving to it. Move your body in response to specific instruments, dynamics in the music and watch others as you create a visual band/orchestra.

14:00 - 14:30 - Improvisation - Learn how dancers and musicians think about improvising when they're performing. Experiment with creating your own movement, drawing inspiration from what you're hearing.

15:00 - 15:30 - Latin - Latin dances are social dances that originated in Latin America, known for being energetic and fun. The movements use many different body parts, which results in a lot of variation.

17:00 - 17:30 - Group class - Bring it all together with moves from all the different styles.
17.30 - 19:00 - New Movement Ensemble

Providing the live music for the evening, New Movement Ensemble is a collective of musicians and friends who have spent the last decade creating music and challenging each other to express themselves honestly. The music has a focus on story-telling, with melodicism, improvisation, and groove as its core tenets. Drawing sonic influences from Herbie Hancock to King Crimson; Weather Report to Pharaoh Sanders, New Movement Ensemble endeavours to take the audience on a musical journey and explore the vast possibilities of an ensemble that knows no limits.

DJing throughout the day will be None More Records, an independent record label whose releases draw attention to some of the best new music in the UK. Their eclectic catalogue spans electronic jazz, afro-Brazilian psychedelia, progressive folk, krautrock inflected funk and dub. Their DJ sets follow the same ethos, digging deep to select a diverse range of grooves from across the globe.