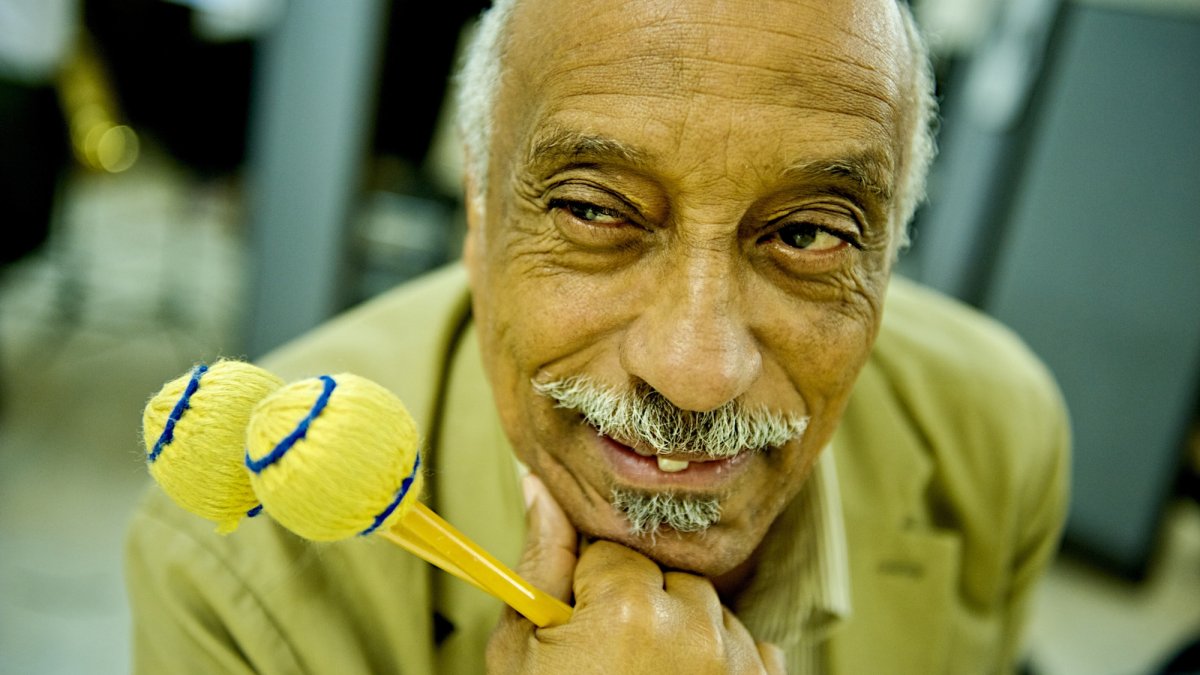 Mulatu Astatke
Fri 10 November 2023
Stage time / 7:30pm
Doors / 7:00pm
Location
Barbican,
Silk Street
EC2Y 8DS
Celebrate 80 years of Ethiopian musician and arranger Mulatu Astatke, best known as the father of Ethio-jazz. 
Born in the western Ethiopian city of Jimma, Mulatu trained in London, New York City, and Boston where he combined his jazz and Latin music interests with traditional Ethiopian music and became the first African student to enroll at Boston's prestigious Berklee College of Music from where he received an honorary degree in 2012.

Astatke led his band while playing vibraphone and conga drums—instruments that he introduced into Ethiopian popular music— other percussion instruments, keyboards and organ. His albums focus primarily on instrumental music, and Astatke appears on all three known albums of instrumentals that were released during Ethiopia's Golden 70s. 
He collaborated with many notable artists in both countries, arranging and playing on recordings by Mahmoud Ahmed, and appearing as a special guest with Duke Ellington during a tour of Ethiopia in 1973. His Western audience expanded even further when the 2005 Jim Jarmusch film Broken Flowers featured seven of Astatke's songs. Hip hop artists have also sampled Astatke's songs extensively, for example in the works of Nas, Damian Marley, Kanye West, Cut Chemist, and Knaan.
For the first time ever, Festival Friend passes are available to purchase for the EFG London Jazz Festival. This highly-limited ticket enables you to choose 10 shows, over the 10 days of the Festival, saving you over 40%. Find out more here.