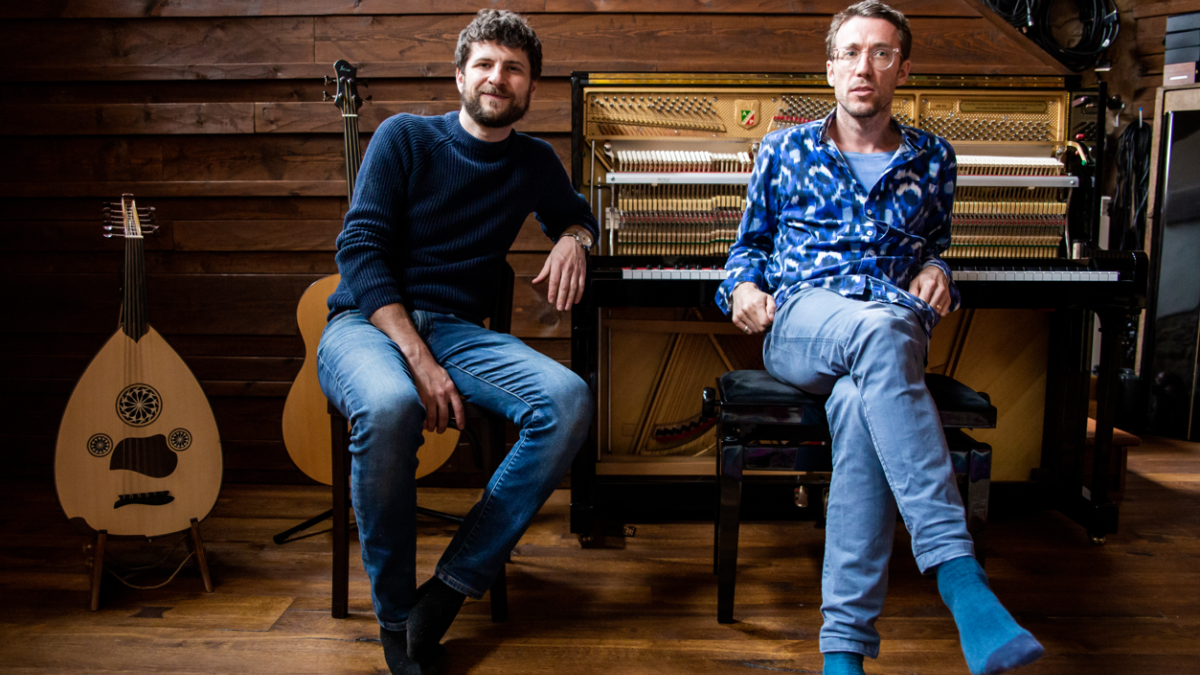 Bill Laurance & Michael League
Sun 19 November 2023
Stage time / 6:45pm
Doors / 6:15pm
Location
Southbank Centre / Queen Elizabeth Hall,
Belvedere Road
SE1 8 XX
A mere mention of the names of Michael League and Bill Laurance makes one think of Snarky Puppy. 
It is now nearly twenty years since Michael League founded the globally acclaimed, five-time GRAMMY award-winning collective. As for Bill Laurance, he has been a part of the globe-trotting adventure for nearly as long as League has.
The pairs first duo album together Where You Wish You Were comes almost as an antithesis to the stadium-filling Snarky Puppy, with an intimate, atmospheric, melody-driven dialogue. Spanish resident and North Africa enthusiast Michael League draws colourful musical landscapes on oud, bass and guitar. And Bill Laurance, otherwise also known to us especially for dense walls of sound on keyboards and synthesizers, transfers their sound palette to the acoustic world of the piano.
The universe of personal, musical and sonic influences do not serve to set limits or to categorise, but rather form a vocabulary which allows the pair's own distinctive mode of expression to shine through. In Where You Wish You Were, League and Laurance have created a place which is not just conducive to dreams; it is a place to which the listener will want to return to again and again.

"A set of melodically seductive, rhythmically vivacious originals"

The Guardian
For the first time ever, Festival Friend passes are available to purchase for the EFG London Jazz Festival. This highly-limited ticket enables you to choose 10 shows, over the 10 days of the Festival, saving you over 40%. Find out more here.
"The incredible Bill Laurance with the band leader of Snarky Puppy, which has grown from its jazz roots to blend genres including funk, R&B, soul, rock and pop. Together they have helped redefine modern jazz and the energy on stage will be truly special."

Rouhangeze, Jazz FM Recommends 2023