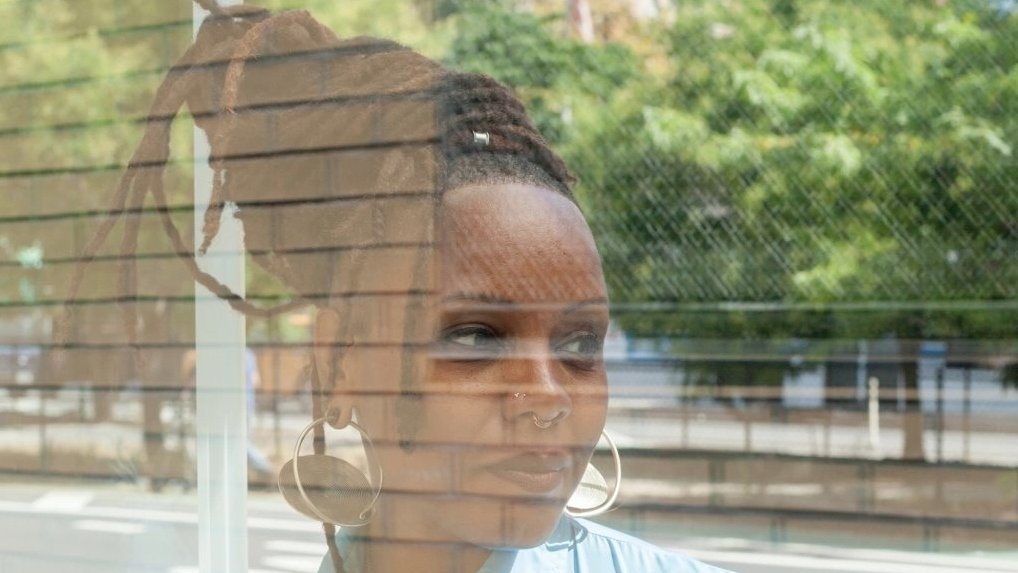 Matana Roberts: Coin Coin Chapter IV band
Thu 17 November 2022
Stage time / 7:30pm
Book Tickets
Location
LONDON Milton Court,
1 Milton Street
EC2Y 9BH
Tickets
£25 + booking fee
Composer, band leader, saxophonist, sound experimentalist and mixed-media practitioner Matana Roberts performs her landmark 2019 album Coin Coin Chapter IV: Memphis with a full live band for the first time. Memphis is the fourth instalment of Roberts' extraordinary Coin Coin album cycle, a project that has garnered widespread critical acclaim. Memphis unspools as a continuous work of 21st century liberation music, oscillating between meditative explorations, melodic themes and free-improv suites, quoting from various folk traditions along the way. Led by Roberts' conduction and unique graphic score practice, their consummate saxophone and clarinet playing, and punctuated by them singing and speaking various texts generated from their own historical research and diaristic writings, Coin Coin Chapter IV is a spellbinding new instalment in this projected twelve-part album series for Canadian label Constellation Records.
Matana Roberts returns to the Barbican's music programme and to Milton Court following her appearance alongside free jazz collective Irreversible Entanglements in February 2019.
'Fuses free jazz and folk spirituals into an ecstatic confrontation with American history at its darkest'

Pitchfork