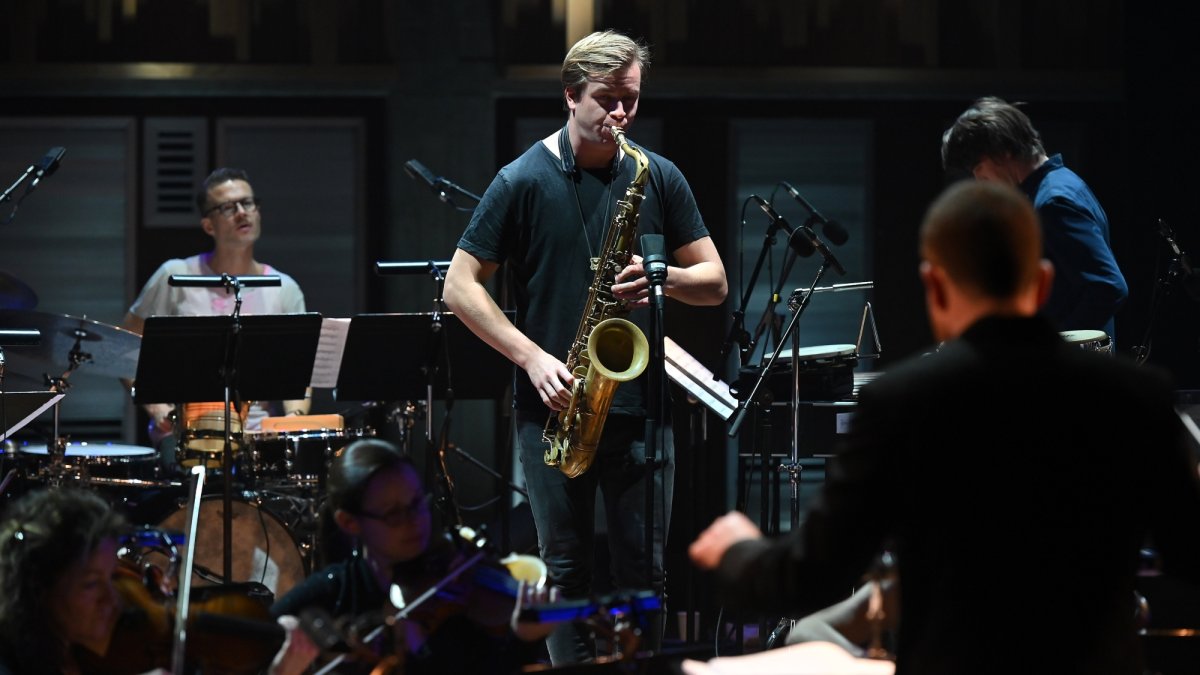 Marius Neset: Geyser
Fri 17 November 2023
Stage time / 7:30pm
Doors / 7:00pm
Location
Southbank Centre / Queen Elizabeth Hall,
Belvedere Road
SE1 8 XX
London Sinfonietta is reunited with "marvel" Norwegian saxophone virtuoso and composer Marius Neset to perform their "elemental" third collaboration, Geyser. 
Tension boils under the surface of this piece, unleashed intermittently in ecstatic outbursts of rhythmic energy, and echoed in the friction between Marius' jazz quintet and the crack new music ensemble. 
This third collaboration highlights Marius' increasing affinity for the ensemble's sound, building on their two previous collaborations, Snowmelt (2015) and Viaduct (2019).
Marius Neset (saxophones)
Ivo Neame (piano)
Jim Hart (vibraphone/marimba/percussion)
Conor Chaplin (bass)
Anton Eger (drums)
Geoffrey Paterson (conductor)
London Sinfonietta
"Geyser has the virtue of unpredictability as it moves fluidly from natural sound-effects to film-score melody and rhythmic romps"

The Arts Desk
"With an expanded palette to play with…Neset ran riot in a spellbinding performance that ran the gamut of musical emotions and secured energetic applause and hollering, and three curtain calls… Neset's quintet and the London Sinfonietta meshed seamlessly, each playing to their strengths, creating a musical pairing that embodied the old but nevertheless valuable cliché that the whole was something more than the sum of its parts."

London Jazz News