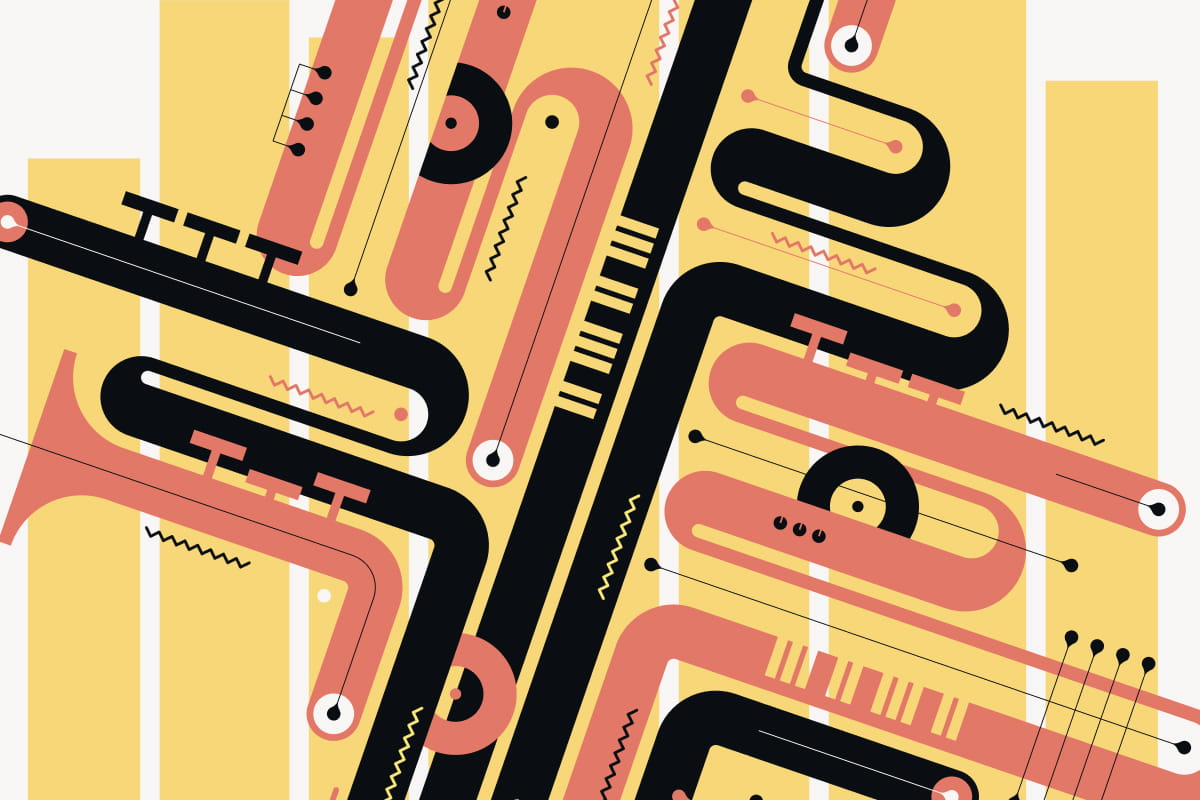 Maciek Pysz
Fri 19 Nov 2021
The lyrical and virtuosic Polish guitarist performs music full of passion and touching melodies with his exceptional international trio.
Originally from Poland but living in the UK since 2003, Maciek Pysz is a guitarist and composer known for his clear lyrical phrasing, his virtuosity, and his imaginative cinematic compositions. To date, he has released three albums as a leader, three as co-leader and has participated on many albums as a sideman. He has worked with musicians such as Richard Galliano, Daniele di Bonaventura, Tim Garland, Ivo Neame, Asaf Sirkis and Yuri Goloubev to name a few. He tours widely in France, Poland and Italy and released his latest solo guitar album "A View" in October 2019 (Caligola Records). The album received praise from critic John Arnett (London Jazz News) "If you find yourself in need of something uplifting and tranquil at the moment - and who doesn't - this could be the very thing. Highly recommended!". His debut album "Insight" (33Jazz) features Yuri Goloubev and Asaf Sirkis, and ECM artist Daniele di Bonaventura appears on his second album, "A Journey." This album, released on Dot Time Records, received several 4-star reviews, including one from Ian Mann who wrote: "Pysz is a quiet virtuoso who has developed into one of the most distinctive guitarists around". In May 2017 he released a duo album London Stories (33Jazz) with guitarist Gianluca Corona which received a 5-star review from Lance Liddle "There won't be many if any, better guitar albums either side of the Atlantic this year." *****
Maciek's latest international trio lineup features the highly talented Polish, classically trained, double bass player Jakub Cywinski as well as the very accomplished British drummer Eric Ford. The band will perform music from all of Maciek's albums to date as well as brand new compositions.
Maciek Pysz - Guitar
Jakub Cywinski - Double Bass
Eric Ford - Drums

Select Date and Time
Fri 19 November
Stream time / 9:00pm
Location
Oliver's Jazz Bar,
9 Nevada St,
SE10 9JL
Fri 19 November
Stage time / 9:00pm
Doors / 8:00pm
Location
Oliver's Jazz Bar,
9 Nevada St,
SE10 9JL