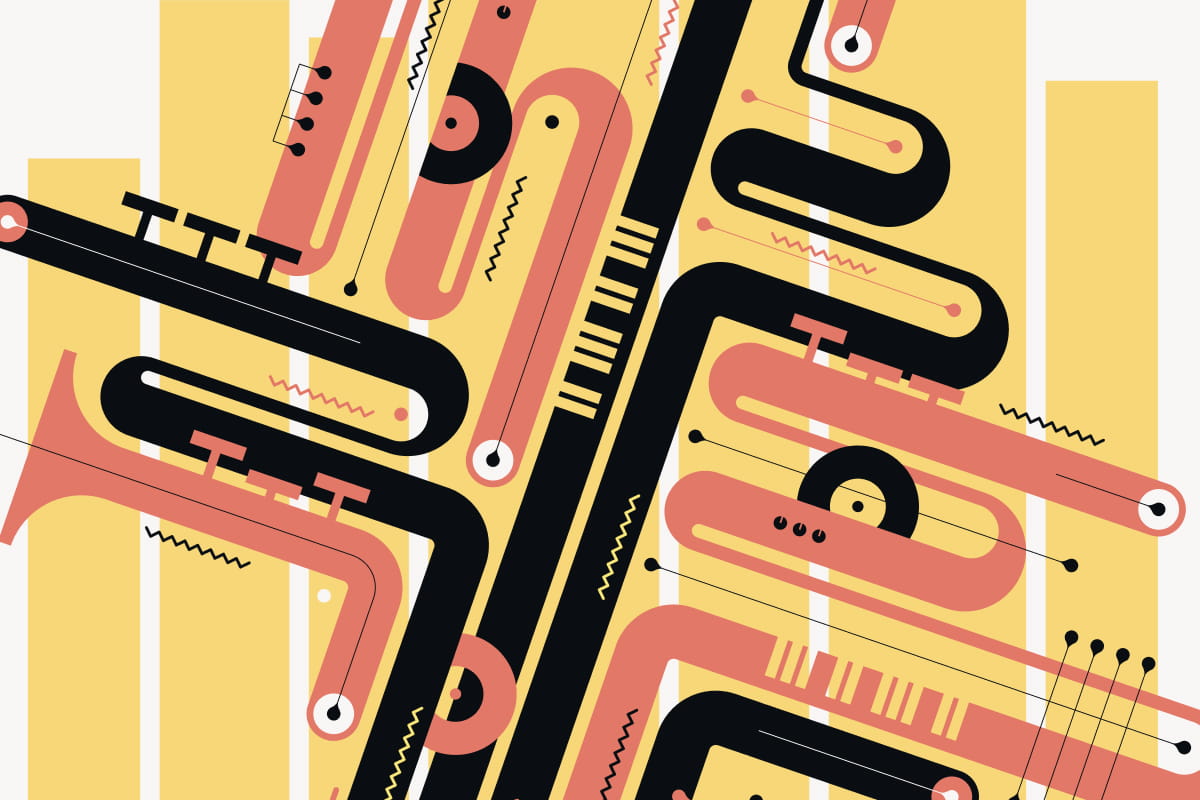 Linley Hamilton Quintet: Jimi Hendrix Meets Miles Davis
Sat 13 Nov 2021
Irish trumpeter/broadcaster Linley Hamilton hosts a night in celebration of the most iconic songs from Jimi Hendrix and Miles Davis repertoire, in a colossal collision of both musicians' musical individuality.
Miles Davis and Jimi Hendrix were two of the most ground breaking and influential musicians of the 20th century.   
Jimi's innovative approach to R+B and Rock using heavy distortion had taken the whole music world by storm, including Miles Davis whom himself was now experimenting with his own form of jazz rock later to be known as fusion. Jimi and Miles were both admirers of each other's music and in Miles biography he mentions jam sessions together in his NY apartment. They both planned later that year to record an album together unfortunately this was not to happen due to Jimi's untimely death. One can only imagine what musical mastery these two giants would have created if one of the greatest musical collaborations in music history had taken place. 
This concert is Linley Hamilton's Quintet's interpretation of two of the most iconic musicians of the 20th Century colliding together.
Band Lineup:
Linley Hamilton (trumpet)
Cian Boylan (piano/keys)
Rami Lakkis (bass)
Bence Bolygo (drums)
Marc Guillermont (guitar)

Select Date and Time
Sat 13 November
Stage time / 1:30pm
Doors / 12:00pm
Location
LONDON PizzaExpress (Holborn),
99 High Holborn
WC1V 6LF
Tickets
£22 + booking fee
Sat 13 November
Stage time / 8:00pm
Doors / 6:30pm
Location
LONDON PizzaExpress (Holborn),
99 High Holborn
WC1V 6LF
Tickets
£22 + booking fee