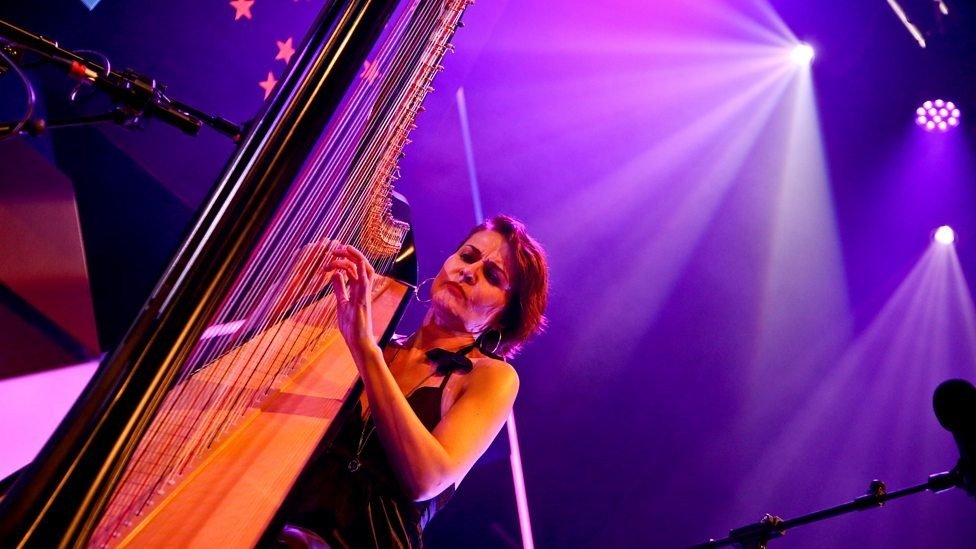 Lakecia Benjamin + Alina Bzhezhinska
Sat 13 November 2021
Stage time / 7:30pm
Location
Cadogan Hall,
5 Sloane Terrace
SW1X 9DQ
Charismatic saxophonist Lakecia Benjamin presents her new album Pursuance: The Coltranes.

A cohesive walk through the lineage of the jazz artform, Benjamin's third full-length release as a leader pays homage to John and Alice Coltrane. The album brings timeless compositions of the Coltranes into the present day.

Alto saxophonist Lakecia Benjamin plays jazz sprinkled with the rich flavours of funk and soul—she's a crafty traditionalist who remains in step with the rhythms of the young generation

The New Yorker
Polish/ Ukrainian harpist Alina Bzhezhinska opens the evening with a harp-electronic solo set on Alice Coltrane's music Alina stormed the UK music scene in 2017, when her quartet appeared at the Barbican during the EFG London Jazz Festival alongside Denys Baptiste and Pharoah Sanders - and was nominated for Best Live Experience of the Year at the 2018 Jazz FM Awards. Later she produced her critically acclaimed album, Inspiration (Ubuntu Music), featuring award winning saxophonist Tony Kofi. 
She has since performed at the London Jazz Festival, Edinburgh International Festival, Royal Albert Hall, Ronnie Scott's Jazz Club and the WOMADelaide Festival in Australia. Her collaborations include Django Bates, Kamaal Williams, Shabaka Hutchings and Ursula Rucker. 
Her new album AlinaHipHarp will be released in late 2021.