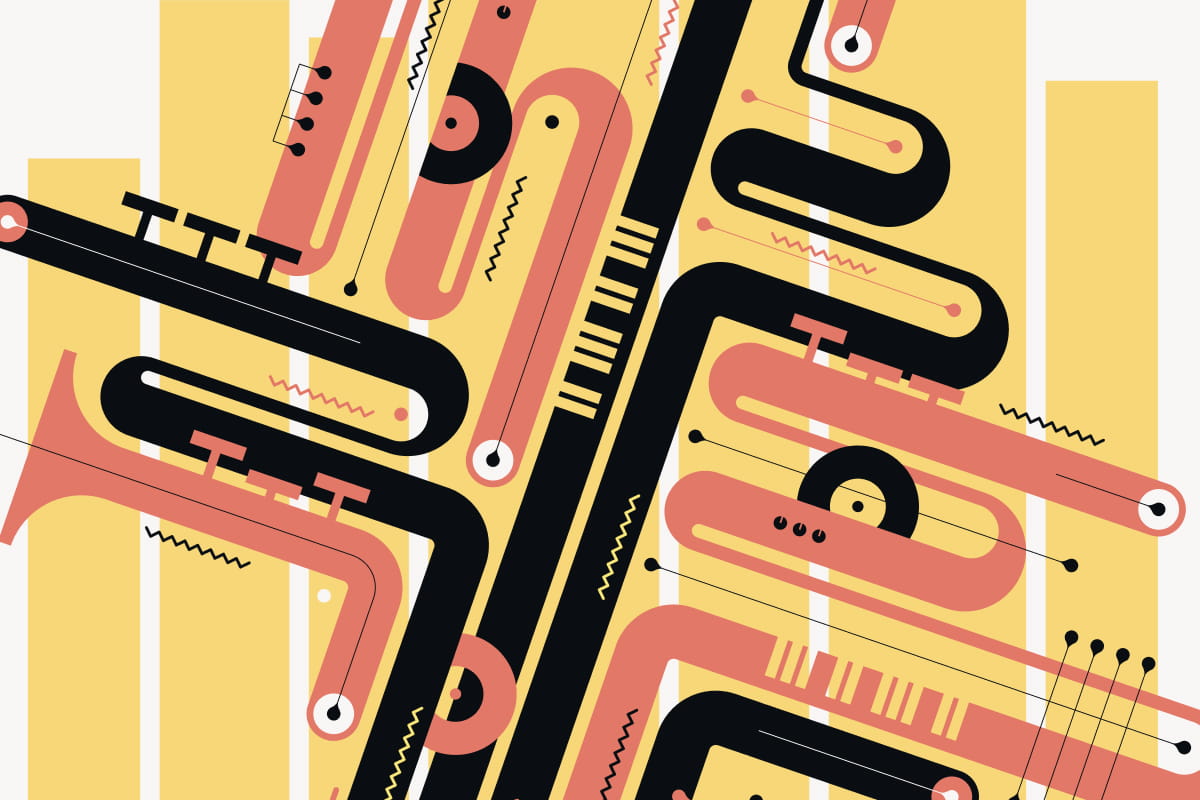 Kate Westbrook and The Granite Band
Wed 17 November 2021
Stage time / 8:00pm
Doors / 6:30pm
Location
LONDON PizzaExpress Jazz Club,
10 Dean Street
W1D 3RW
Sponsored by HTA

Kate Westbrook acknowledges no musical boundaries. Her distinctive, theatrically charged vocal style has won her an international reputation, 'a voice for winter, exile, anger; but also for love and prophesy' (Jazzwise). Earth Felt The Wound, its title a quote from Milton's Paradise Lost, explores contemporary themes with irony and passion. 'An apocalyptic vision, reflecting the effects of climate change and humankind's disregard and stupidity' (Jazz Journal). Kate's strikingly original lyrics are matched by the genre-busting score of Mike Westbrook and by the 'empathetic contributions' of The Granite Band- 'the south-west supergroup, hard, granular, crystalline and totally rock solid' (London Jazz).
Kate Westbrook formed the Granite Band in 2018. The musicians are all fellow members of the West Country-based Uncommon Orchestra. Their debut recording Granite began Kate's collaboration with producer Jay Auborn. Inspired by her love of Dartmoor, Granite is described as 'epic and groundbreaking'. Of the second album Earth Felt The Wound the Morning Star says 'Never has Kate sung with such protean power. Lyricism, blues, prophesy, exhortation, admonition, and menace all pour out of her words'.
Kate originally studied Fine Art. From the mid 1970s she has followed the dual career of painter and musician. She has toured internationally, recorded over thirty albums, and worked in many contexts. She sang the role of Anna in The Seven Deadly Sins by Brecht and Weill with the LSO, arias by Rossini in Big Band Rossiniat the BBC Proms, and Beatles songs with the Westbrook Band in Off Abbey Road. With Phil Minton Kate sings Mike Westbrook's settings of William Blake. She sang multiple roles in the television opera Good Friday 1663commissioned by Channel Four. Kate sings in English, Italian, French and German. She worked with the NDR Band in Hamburg, and was guest soloist in a series of performances in the Christus Pavillon at the Expo 2000, Hannover.
(Sponsored by HTA)
Granite Band Personnel:

Kate Westbrook voice

Roz Harding saxophones

Jesse Molins and Matthew North guitars

Billie Bottle bass guitar and vocals

Mike Westbrook piano

Coach York drums