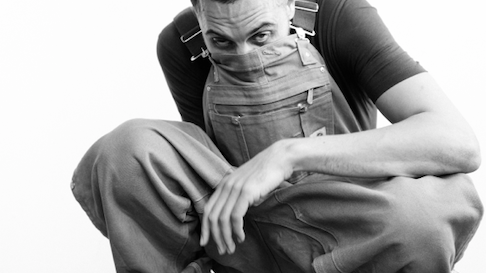 Kassa Overall ft. Theo Croker + Jas Kayser
Sun 14 November 2021
Stage time / 7:30pm
Doors / 7:00pm
New Horizons
Beyond Margins
Home/grown
Location
LONDON Oslo, Hackney,
1a Amhurst Road
E8 1LL
New sounds of ground-breaking jazz in this future facing double bill
Singer, producer, drummer, and MC Kassa Overall is a product of New York City's jazz scene who melds avant-garde experimentation with hip-hop production techniques, reflecting a panoramic musical background from West Coast G-Funk to the sounds of the New York underground.
In the past two years, Kassa has released three critically acclaimed projects: Go Get Ice Cream and Listen to Jazz, I THINK I'M GOOD, followed shortly by a SHADES OF FLU inspired by Madlib's Shades of Blue. Whatever the experiment, Overall remains faithful to the pocket of jazz drums in the tradition of his mentors, the late Elvin Jones and Billy Hart, with whom he studied at the Oberlin Conservatory of Music.

Kassa has worked with Geri Allen, Steve Coleman, Francis and the Lights, Yoko Ono, Peter Evans, and Gary Bartz. His work as a producer can be heard on albums by Theo Croker (Escape Velocity), Arto Lindsay (Cuidado Madame), and Das Racist (Sit Down, Man). He's also featured as an emcee and DJ on drummer Terri Lyne Carrington's 2020 Grammy nominated project, The Waiting Game, as well as drummer on Carmen Lundy's 2020 Grammy nominated project, Modern Ancestors.

Raw, underground, and chaotic. One of modern jazz music's most audacious futurists

Pitchfork
Not another jazz-meets-hip-hop scrum: It's the sound of whole new lanes opening up

NPR
Kassa is joined by Theo Croker, the Grammy nominated trumpeter, composer, producer and artist. Also on the bill is Jazz FM Breakthrough Act Award winner, drummer, artist and Serious Take Five Talent Development participant Jas Kayser and the sultry, rhythmic sounds of her newest EP 'Unforced Rhythm of Grace' released in 2020. Jas and her band Joao Caetano (percussion), Daisy George (bass), Jamie Leeming (guitar and Christos Stylianides (trumpet) explore the commonality between jazz and afro-beat and elevate the spirits of anyone listening.