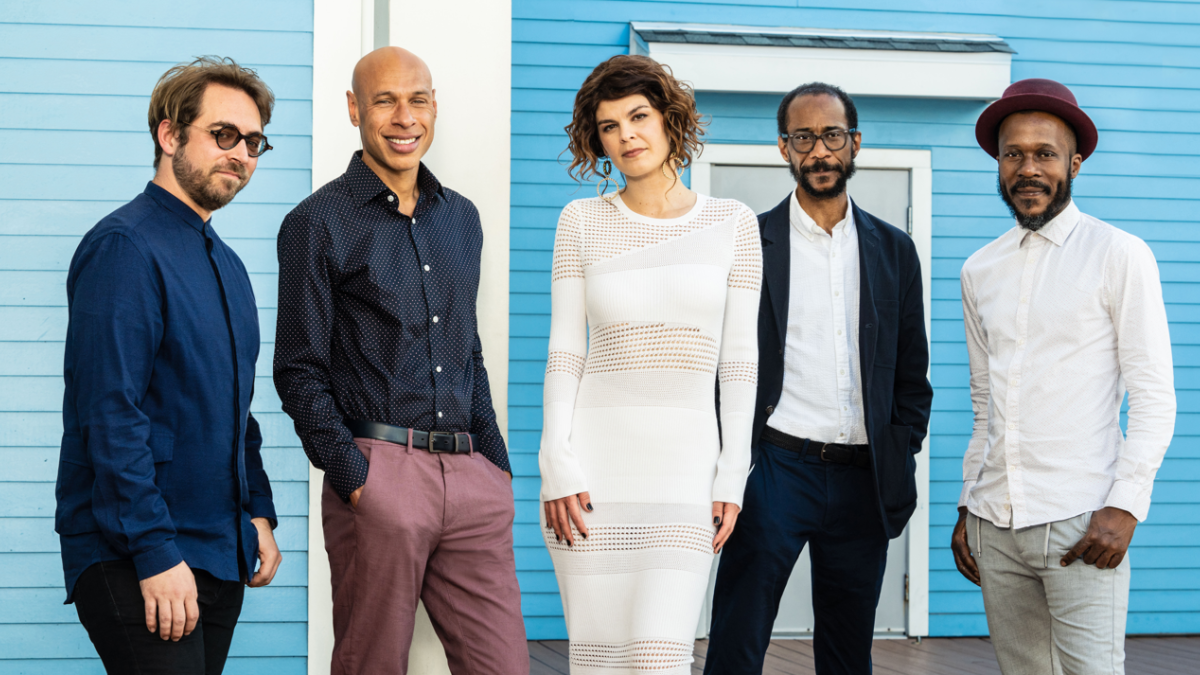 Joshua Redman Group featuring Gabrielle Cavassa
Sun 12 November 2023
Stage time / 7:30pm
Doors / 7:00pm
Location
Barbican,
Silk Street
EC2Y 8DS
Globally-acclaimed saxophonist Joshua Redman returns to the Hall to lead a remarkable new group in an evening of captivating jazz.
Following the success of MoodSwing in 2022, Redman now turns his attention to his latest project Where Are We. A project that is both a celebration and a critique of America, as much as it's also a project of ballads, standards, romance, social reflection, melodic invention, improvisation and even tribute. Above all, it is a meditation on power and the importance of place.

Where Are We brings together musicians who perfectly complement Redman's vision. It marks the first time that Redman has included a vocalist, Gabrielle Cavassa, on a record and feature, along with Aaron Parks on piano, Joe Sanders on bass, and Brian Blade on drums; with special guests Nicholas Payton (trumpet), Kurt Rosenwinkel (guitar), Peter Bernstein (guitar), and Joel Ross (vibes).
Together, these artists' collective prowess creates a seamless blend of intricate melodies and soulful improvisations with a repertoire built around Redman's new Where Are We project – an album of songs about specific places in the USA.
Redman performs with a specially curated group for the evening.
Performers:
Joshua Redman (saxophone)
Gabrielle Cavassa (vocals)
Paul Cornish (piano)
Philip Norris (bass)
Nazir Ebo (drums)

"It was a dream come true to finally have a chance to connect Aaron, Joe, and Brian—three of the most sublimely lyrical and deeply grooving musicians on the planet, who, somehow, had never before played together as a rhythm section. And it was a transformative experience to collaborate with Gabrielle—a vocalist of uncommon style, sincerity, and soul."

Joshua Redman on 'Where Are We'