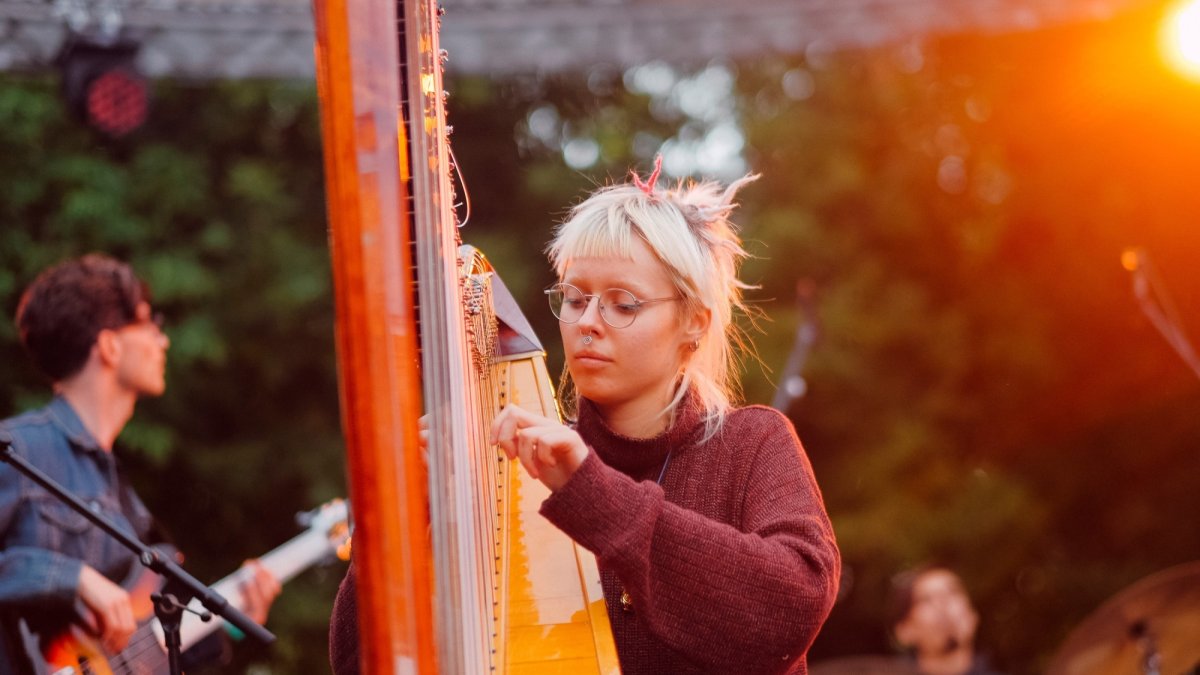 Jazz Yoga with Sarah Malcolm & Marysia Osu
Sun 21 Nov 2021
Unwind towards the end of the EFG London Jazz Festival with the first live edition of Jazz Yoga! 
We are over the moon to announce that the wonderful harpist Marysia Osu (of Levitation Orchestra) will perfectly compliment this restorative slow flow and yin yoga practice, led by Sarah Malcolm, by building original ambient soundscapes combining harp and beats. 
Hosted at Studio 9294, tickets are available for a morning (11AM) and afternoon (1:30PM) session and audiences can cosy up next door at No. 90 Bar & Kitchen by the canal side who will be serving food and drinks. 
Yoga mats will be provided by Yogi Bare. Please note the session will be filmed.

Select Date and Time
Sun 21 November
Door time / 11:00am
Location
LONDON Studio 9294,
92 Wallis Rd
E9 5LN
Tickets
£24 + booking fee
Sun 21 November
Door time / 1:30pm
Location
LONDON Studio 9294,
92 Wallis Rd
E9 5LN
Tickets
£24 + booking fee