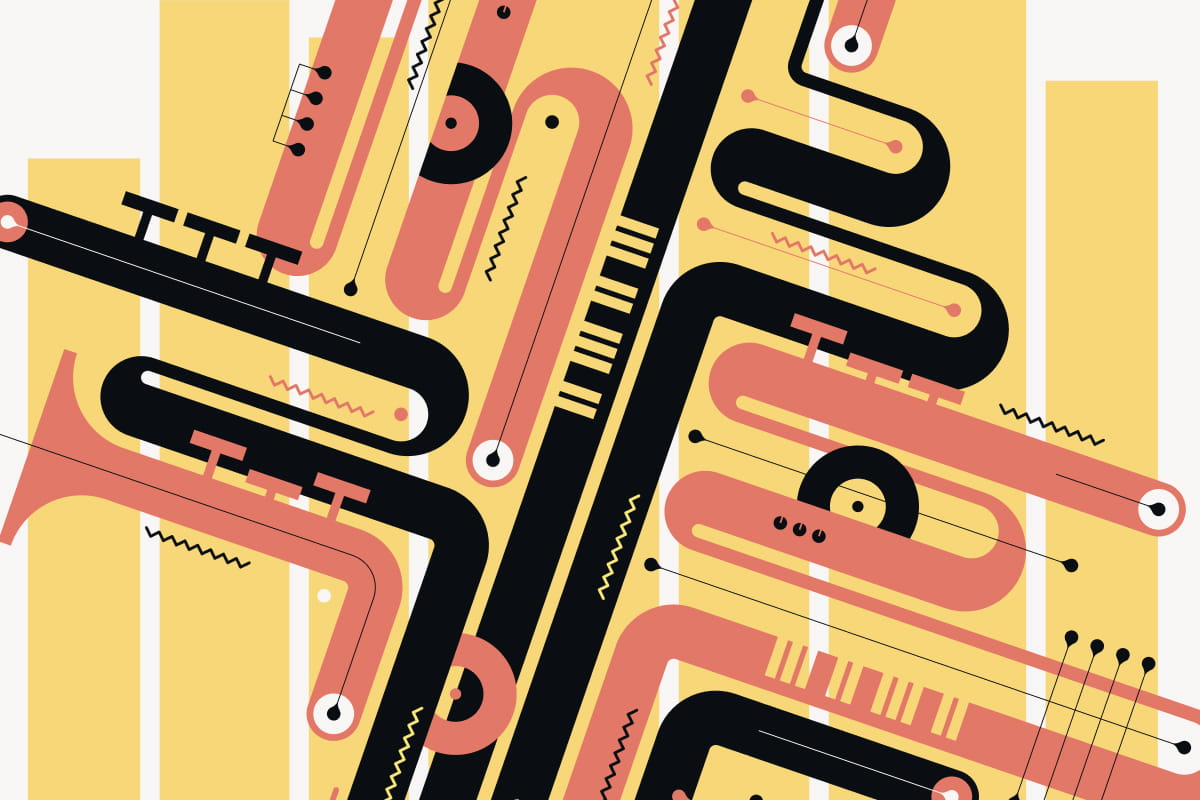 Ilario Ferrari Trio
Tue 14 November 2023
Stage time / 9:15pm
Doors / 9:00pm
Celebrating the Jazz Clubs
Location
Crazy Coqs - Live At Zédel,
20 Sherwood Street
W1F 7ED
One of the most distinguished trios in the Jazz scene. Italian pianist, Ilario Ferrari with Charlie Pyne (double bass) and Katie Patterson (drums) will perform at Crazy Coqs an exclusive set in the occasion of their first-ever performance as trio for the EFG London Jazz Festival.

The highly acclaimed Ilario Ferrari Trio is set to inspire audiences for their first-ever performance as a trio at the renowned EFG London Jazz Festival.

Line up: Ilario Ferrari - Piano & Vocals, Charlie Pyne - Piano & Vocals, Katie Patterson - Drums & Vocals.

Taking place at the intimate and enchanting Crazy Coqs in Piccadilly, this special night promises to be an unforgettable musical experience.
Following their remarkable debut in 2021 at Lauderdale House, which was live streamed across Europe, the Ilario Ferrari Trio immediately gained widespread acclaim. The trio's synergy and their exceptional ability to take audiences on a emotional journey were evident right from the first note, leaving both audiences and critics enthralled. Their debut album, "Childhood Memories," was nominated as "One of the best jazz albums in 2021" by the Jazz magazine, Jazzists.

The trio's music has been regularly featured on radio stations around the globe, gaining significant recognition in the UK Jazz scene with recent appearances on prominent radio shows. The trio's achievements include headlining the Watford Jazz Festival in 2022 and collaborating with the National Youth Jazz Orchestra on a world premiere composition by Ilario Ferrari himself. Celebrating their second anniversary earlier this year, they performed a sold-out show at the iconic Pizza Express Jazz Club in London.

Currently, the Ilario Ferrari Trio is touring in UK Ilario's third album, "Be Yourself" accompanied by strings from the Solistrings quartet. Simultaneously, they are working on their highly anticipated second album. During their performance at Crazy Coqs, a selection of tracks from the upcoming album will be showcased alongside new arrangements from "Childhood Memories" and "Be Yourself".