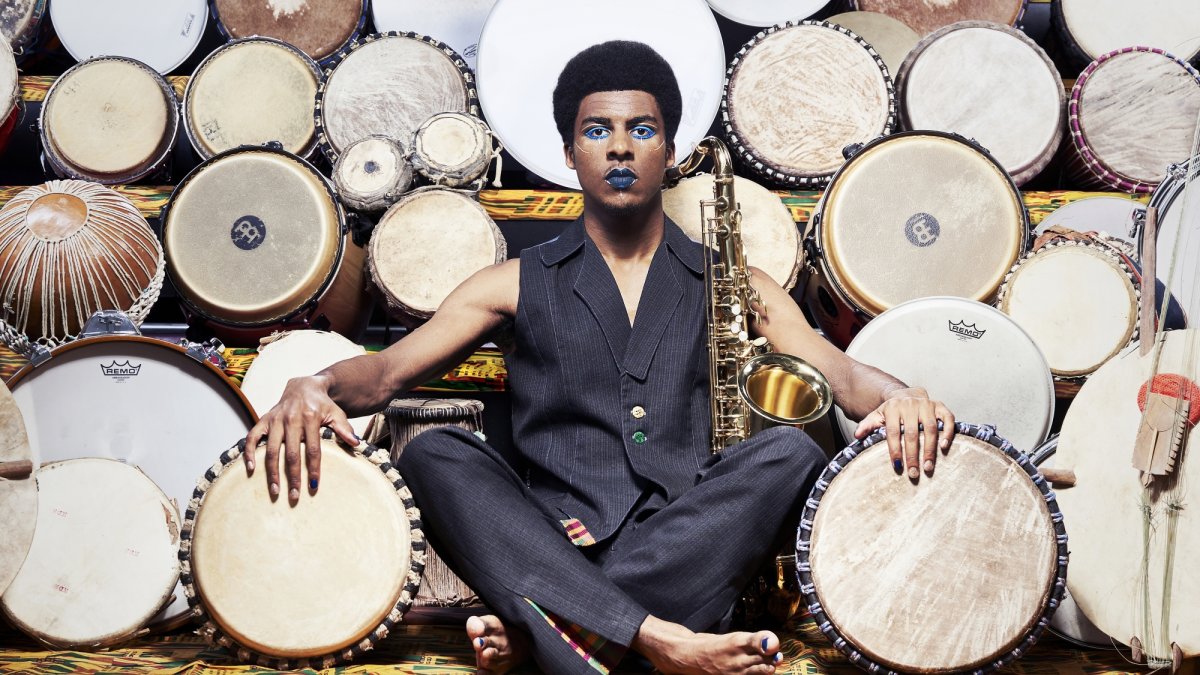 Xhosa Cole IBEJI live feat. Hamid Drake
Sun 13 November 2022
Stage time / 8:30pm
Book Tickets
Location
LONDON Cafe OTO,
18 - 22 Ashwin street
E8 3DL
Tickets
£20 + booking fee
EFG London Jazz Festival presents the launch event for UKs emerging force, Xhosa Cole's, much anticipated second Album IBEJI.

Featuring an all star line up of 2 saxophones Xhosa Cole and Jason Yarde (McCoy Tyner, Jack DeJohnette, Sam Rivers) and 2 percussionists Hamid Drake (Don Cherry, Herbie Hancock, Pharaoh Sanders) and Yahael Onono (Soweto Kinch, Gregory Hutchinson, Balimaya Project), this immersive experience will bring you into the world of Cole's record which explores themes of ancestors, codes, rituals, masks, heritage, culture and identity through saxophone and percussion duets with 7 internationally acclaimed percussionists of African descent.

This night will be a bespoke live journey through and reflection of a radical and ground-breaking album that amplifies the voices of some of the world's deep thinkers and great improvisers.