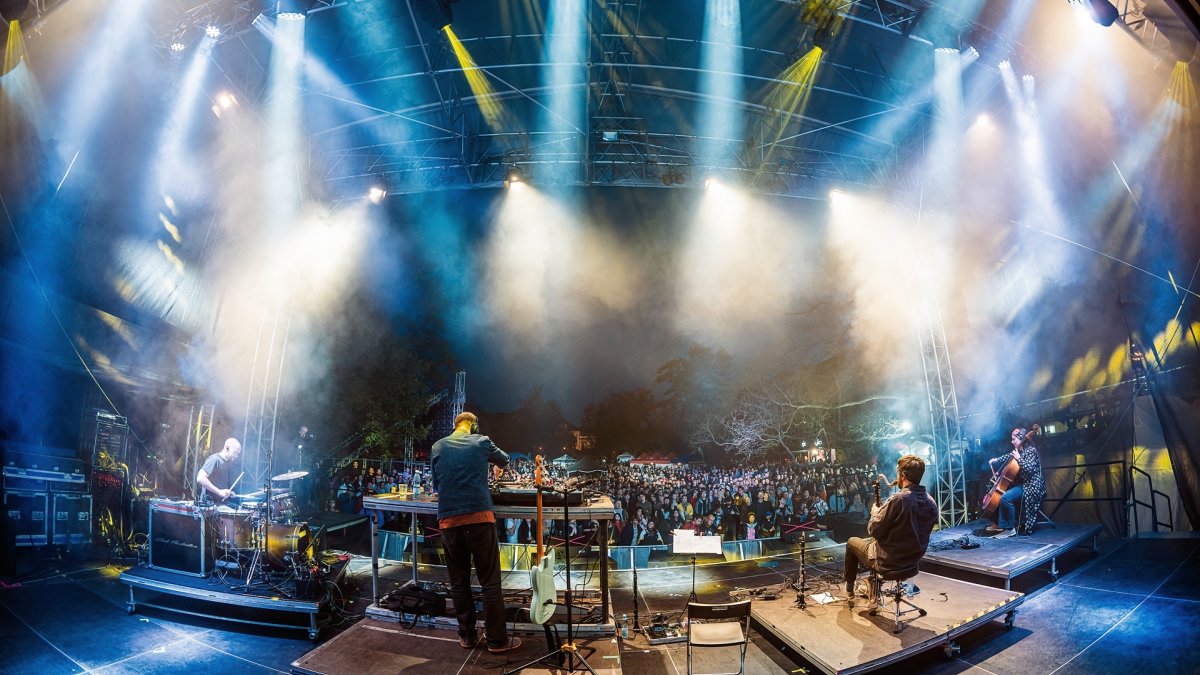 Hidden Orchestra
Sun 20 November 2022
Stage time / 7:30pm
Doors / 7:00pm
Book Tickets
Location
LONDON Southbank Centre / Queen Elizabeth Hall,
Belvedere Road
SE1 8 XX
Tickets
£24.50 - £27.50 + booking fee
The "imagined" Hidden Orchestra returns to EFG London Jazz Festival with a new live show, on the occasion of their new album to be released in September.
Created by composer/producer Joe Acheson, the "imaginary orchestra" features a wide variety of guest musicians from different musical backgrounds. Their sound is composed of dark orchestral textures, with field recordings, bass, and layers of drums and percussion.

The London premiere of the new live show will feature original orchestra member Poppy Ackroyd on piano, as well as impressive live visuals by Limbic Cinema.
LINEUP
Joe Acheson bass and electronics
Poppy Ackroyd piano
Jamie Graham drums
Jack McNeill clarinets
Rebecca Knight cello
Limbic Cinema visuals