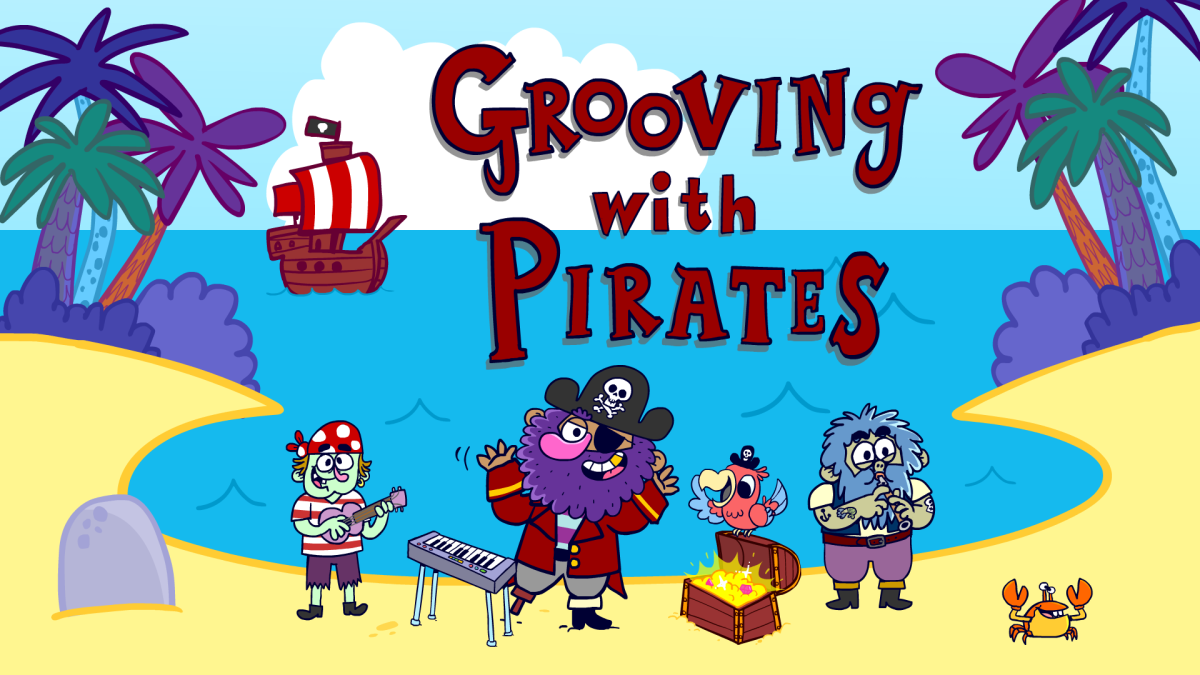 Groove Baby presents Grooving With Pirates
Sun 20 Nov 2022
View Shows
Join a bunch of merry buccaneers on a funk and jazz adventure across the seas! A swashbuckling tale of friendship and treasure awaits. Specially designed for ages 3 – 7 and their grown-up crew. A fun mixture of animation, interactive music making and solid groove from the Groove Baby Organ Trio.

Come on a swashbuckling adventure with family favourite Groove Baby as it sails the seas in this exciting, jazz and funk fuelled show especially for 3 – 7s and their grown-up crews!

Grooving With Pirates is an animated and live-action mystical, magical, nautical, musical adventure which follows three pirate friends on a dangerous mission to find some treasure! A tale of friendship, loyalty and a magic chest.

Meet monsters and mermaids, take musical challenges and strut your stuff on the gangplank.

Specially designed to be a midpoint between kid shows and 'regular' adult concerts, this show has something for all seadogs. High energy interactive theatre meets hard grooving gig.

Blending electro jungle rhythms, infectious pop themes, and a heavy dose of 60s Blue Note soul jazz, the Groove Baby Organ Trio creates a non-stop groove that will have everyone on their feet.

Groove Baby is all about fun for the whole family. Created in 2013 to give parents the opportunity to experience concert hall quality music in a child friendly environment, the shows have developed into a unique – and definitely cool – form of musical theatre event.

Featuring standout musicians from the UK jazz and contemporary circuit, Groove Baby shows are a firm family favourite in theatres and festivals the UK.

The duration of this show is approx. 55 minutes. Suitable for children ages 3 – 7 and their grown-ups.
Select Date and Time
Sun 20 November
Stage time / 10:30am
Location
LONDON Kings Place (Hall Two),
90 York Way
N1 9AG
Tickets
£9.50 - £11.50 + booking fee
Book Tickets
Sun 20 November
Stage time / 12:15pm
Location
LONDON Kings Place (Hall Two),
90 York Way
N1 9AG
Tickets
£9.50 - £11.50 + booking fee
Book Tickets