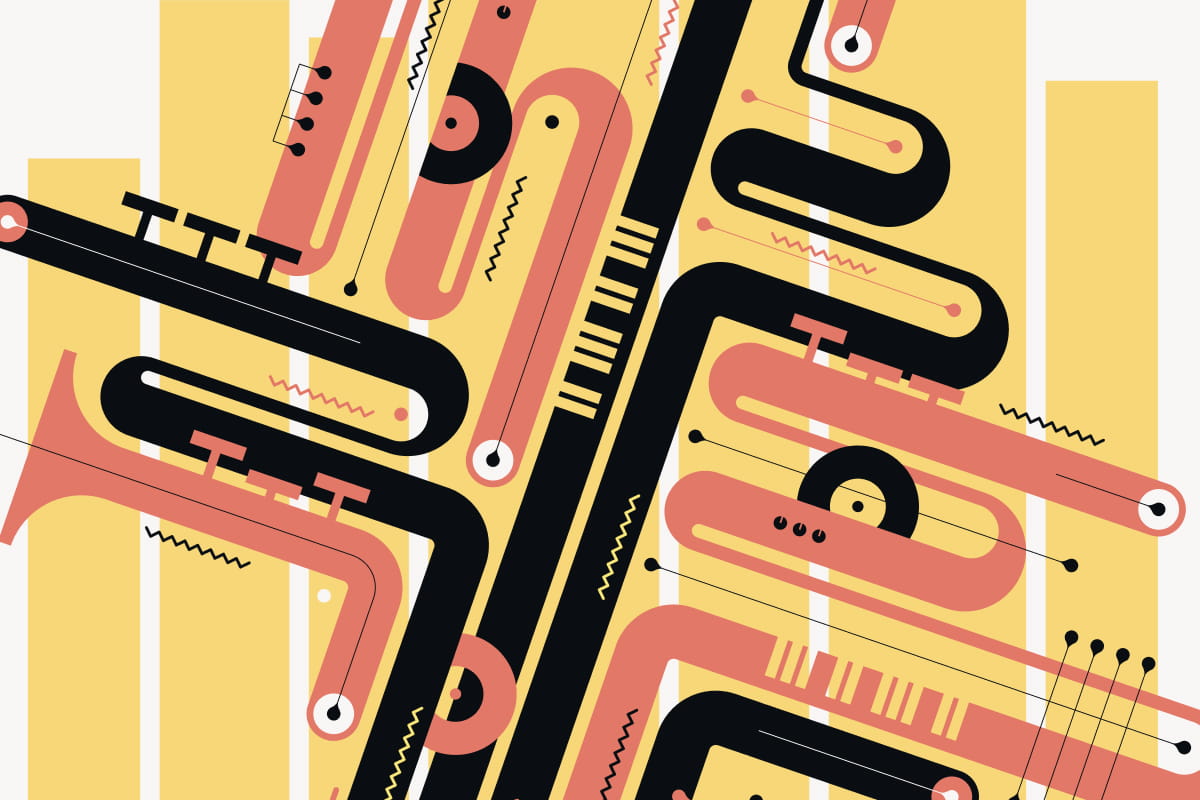 Gilles Peterson Selected: Zola Marcelle + Pokus - SOLD OUT
Mon 15 November 2021
Stage time / 8:00pm
Doors / 6:30pm
Location
LONDON PizzaExpress (Holborn),
99 High Holborn
WC1V 6LF
Tonight's show features young jazz-influenced singer Zola Marcelle and Pokus, a project which grew out of a collaborative effort by Brichard and drummer Dave De Rose. With the addition of keyboard player Sam Crowe, the band released a self-titled album in August 2020.
Best known as a radio presenter on Saturday afternoons on BBC 6Music and as an international club DJ, Gilles Peterson is also an avid record collector, a curator, a music producer and record label boss. For the latest edition of our Selected series, Gilles has chosen six acts that have attracted his attention over the last year or so - several making their debut appearances at a PizzaExpress Live venue.
Zola Marcelle
The intergalactic young jazz-influenced singer Zola Marcelle will be making her debut at the EFG London Jazz Festival this year after the release of her unique EP 'Done. Undone. Redo'.
The young woman, born and partly raised in Zimbabwe has been a part of the music industry since age 11 singing on stages as well known as The Royal Albert Hall, Wembley Stadium, The Jazz Cafe and so many others. Now, with a wealth of experience one can describe her style as one that seamlessly flows from jazz harmony with the energy of a soul singer all rolled up into a supremely wide range of eclectic vocals and electrifying performance. Following on from the release of her bass & vocal EP, Marcelle's ethereal sound and creative mind brings her to the festival this year with her live set up of simply bass and vocals – the first of its kind.
Zola is definitely a secret waiting to be told to the world.
Pocus
Leon Brichard is a French born bass player and producer based in London UK. He is a founding and active member of the bands Ill Considered and Wildflower as well as French electro meet post-punk band Madmadmad. Leon has also performed, produced and recorded with a wide range of artists including Salif Keita, Rachid Taha, Batida, Melt Yourself Down, Plan B, Bilal, Francois and the atlas mountain, Sara Creative Partners amongst others. Dave De Rose is an Ango-Italian multi-instrumentalist, who has toured with Moloko, Mulatu Astatke and Mark Ronson. Producer, keyboardist, composer and educator, Sam Crowe has recorded, produced and performed with an array of artist