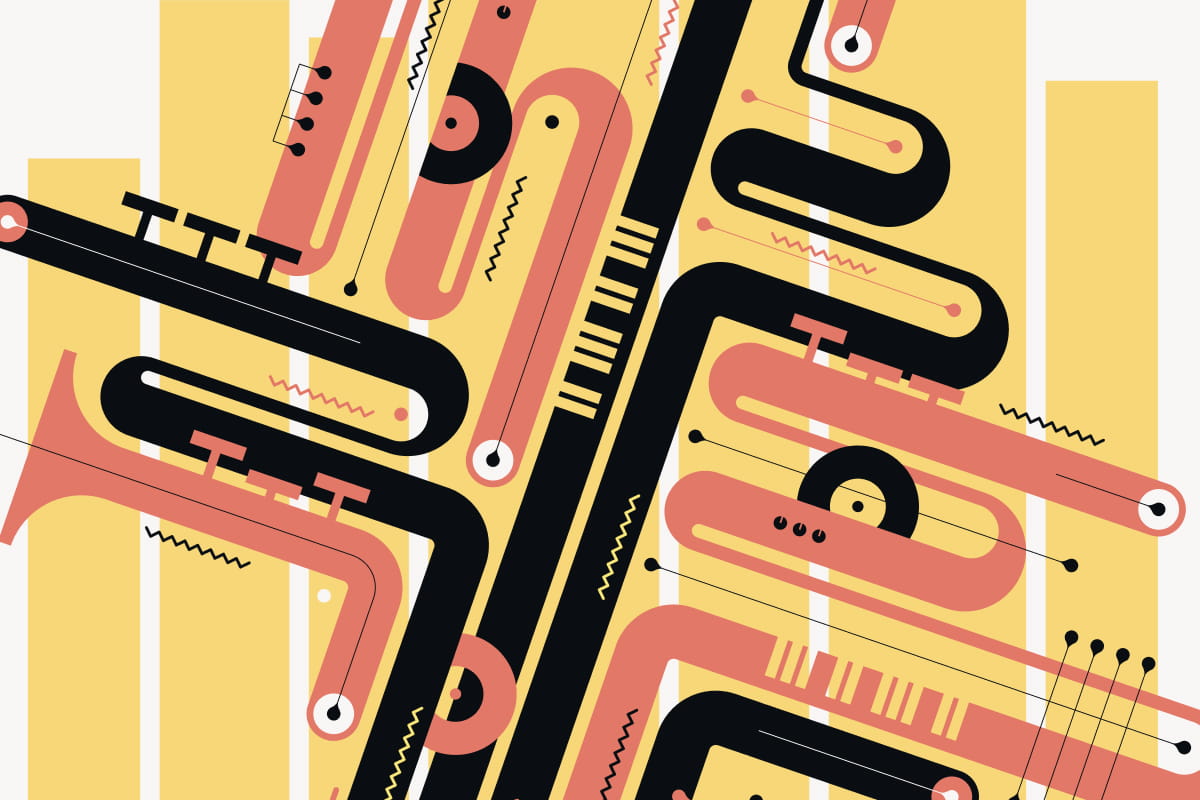 Gilles Peterson Selected: Jelly Cleaver + Charlie Stacey
Tue 16 November 2021
Stage time / 8:00pm
Doors / 6:30pm
Location
LONDON PizzaExpress (Holborn),
99 High Holborn
WC1V 6LF
Tonight's show features London-raised guitarist, producer and singer-songwriter Jelly Cleaver. The evening will also introduce gifted young British keys player Charlie Stacey.
Best known as a radio presenter on Saturday afternoons on BBC 6Music and as an international club DJ, Gilles Peterson is also an avid record collector, a curator, a music producer and record label boss. For the latest edition of our Selected series, Gilles has chosen six acts that have attracted his attention over the last year or so - several making their debut appearances at a PizzaExpress Live venue.
Jelly Cleaver
Jelly Cleaver is a guitarist, producer and singer-songwriter based in South London. She's received the Steve Reid InNOVAtion award, signed to tastemaker indie label Nice Swan Records, is a Serious Take Five artist and was nominated for an Ivors Composer Award. With an eclectic taste in music, Jelly is heavily involved in both the jazz and DIY/punk scenes in London, hosting her own Jelly's Jams at Windmill Brixton as well as having a radio show. She's also an activist, and a strain of political dissent runs through her music.
Charlie Stacey
Charlie Stacey is one of the young British keys players combining jazz with different genres and exploring new textures and sounds. He has worked with many of the leading lights of the London jazz scene at the moment, such as Yussef Dayes, Ezra Collective and members of Empirical. He has also had an association with Knoel Scott, alto saxophone player of the Sun Ra Arkestra since 1978, for the last two years which has taught him a lot.