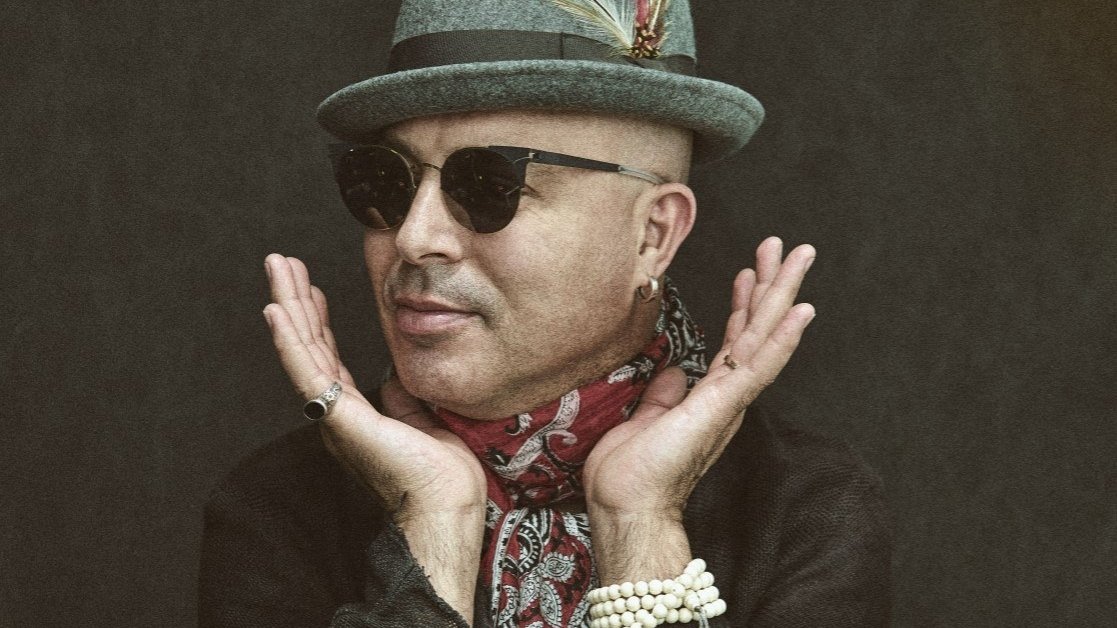 Dhafer Youssef with Ballaké Sissoko, Eivind Aarset and Adriano Dos Santos: Digital Africa + Zoe Rahman Trio
Sat 19 November 2022
Stage time / 7:30pm
Doors / 7:00pm
New Creations
Beyond Borders
Location
Barbican,
Silk Street
EC2Y 8DS
Together with two masters of their instruments and boundary-breakers, Dhafer Youssef explores his African roots with a new and modern perspective. 

Oud master, vocalist and composer Dhafer Youssef, whose music resists categorisation, is at the vanguard of a movement in contemporary music that brings East and West together. One of the most inventive oud players, he has succeeded in freeing the instrument from its traditional role and bringing it into jazz. 

Ballaké Sissoko's kora playing echoes Dhafer's approach to the traditional instrument: at the same time grounded in its history and deeply personal. They met in 2016 during a residency at the Musée des Confluences in Lyon and bonded over this similar vision of their respective instruments. 

One of Dhafer's long-time friends, Eivind Aarset displays his wide sonic palette, that stretches from Nordic influences to African rhythms. His textures on guitar bring an acoustic-electric blend that gives density and depth to the sound of the group. 

"Digital Africa" appears as a milestone in Dhafer Youssef's career: it's the project of the wisdom, where the mastery is about telling new stories.
Jazz FM's Sarah Ward says:

'This is a fascinating meeting between a trio of masters of their instruments with Hafer Youssef on the beautiful middle eastern oud, Ballake Sissoko the rippling west african kora harp and from Norway the sonic adventurer, guitarist Eivind Aaarset. There'll be plenty of groundbreaking grooves.'
Opening set from Zoe Rahman.
Zoe will be playing new music from her forthcoming album (due for release in 2023) with her internationally acclaimed trio, drummer Gene Calderazzo (Pharoah Sanders, Randy Brecker) and Alec Dankworth (Abdullah Ibrahim, Dave Brubeck).

A vibrant and highly individual pianist and composer, Zoe Rahman's style is deeply rooted in jazz yet it reflects her classical background, British/Bengali heritage and her very broad musical taste. Known for her powerful technique, wide-ranging imagination and exuberant performance, she has become a highly sought-after musician, working with the likes of George Mraz, Courtney Pine and Jerry Dammers' Spatial AKA Orchestra.

Zoe won the Ivor Novello Impact Award at the 2021 Ivors Composer Awards. A MOBO Award winner, Mercury Prize nominee and British Jazz Award winner, Zoe has established herself as a unique presence in the British music industry.

Zoe Rahman - piano
Gene Calderazzo - drums
Alec Dankworth - double bass

Her sound is drenched with originality and jazz legitimacy - a world class artist, composer and performer. Zoe shines as one of Britain's most powerful compositional voices and important contemporary artists.

Ivors Academy