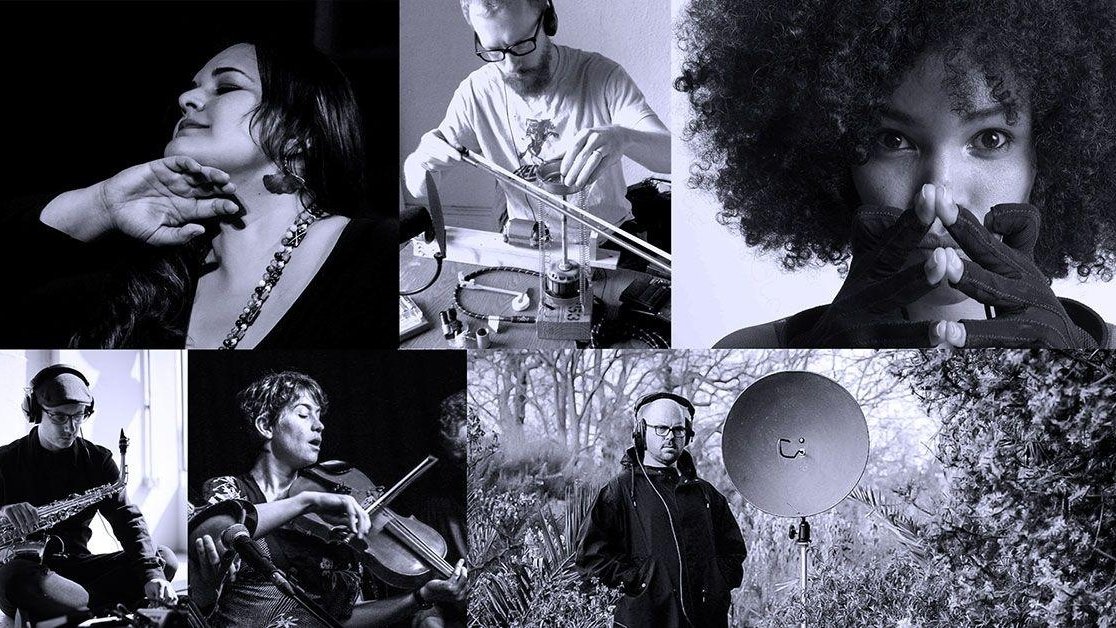 Daylight Music - Hackoustic presents
Sat 20 November 2021
Stage time / 12:00pm
Doors / 12:00pm
Book Tickets
Location
LONDON St John's Leytonstone,
St John's Church, High Rd, Leytonstone
E11 1HH
Tickets
Pay-What-You-Can entry (we suggest £10 adult, children free) on the door, subject to availability/capacity
Presented in association with Hackoustic, a hacking group dedicated to exploring acoustics and instrument building. This performance will present Lula.xyz (birth name Lula Mebrahtu) an artist at the vanguard of creative expression. A MiMu Gloves pioneer blessed with an incredibly soulful timbre, Lula.xyz carries the weight of her heritage whilst achieving levitation through the emission of unique and beautiful sound waves. She is joined by Aby Vulliamy a musician and composer performing and recording frequently as a violist, pianist and vocalist, as a soloist. Aby features on over 40 albums and in October 2018 she released her first solo album, Spin Cycle on Berlin-based Karaoke Kalk. 
Alya Al-Sultani is a dramatic soprano, composer of opera and producer whose first musical experiences were Iraqi folk songs sung by her great grandmother and radio broadcasts of classical Arabic music. After leaving Iraq during the Iran-Iraq war, her family settled in Tottenham, North London where she began to discover the incredible new sounds of the 80s, hiphop, jazz and music from the Caribbean. She joins forces with Gawain Hewitt, an artist and composer, particularly known for combining technology with more traditional musical and artistic practices. 
Hackoustic director and curator of this event Tom Fox is a sonic artist, interactive installation creator, data sonifier and educator. His work explores the laws of physics and musical innovation. He will be joined by Samuel Sharp, who uses the saxophone and other acoustic instruments alongside live electronic manipulation to create innovative soundscapes that blur the lines between minimalist classical, jazz and electronic music. 
"One of the great sax innovators of our time" - Louder Than War.

Over a decade, Arctic Circle's Daylight Music has become a staple of the capital's live music scene, with an eclectic mix of music, delicious cake, and iconic venues. Featured regularly in Time Out's 101 Things To Do in London and cited in The Rough Guide to Make the Most of Your Time in Britain it has become both an institution for Londoners, and a reason to visit the city!