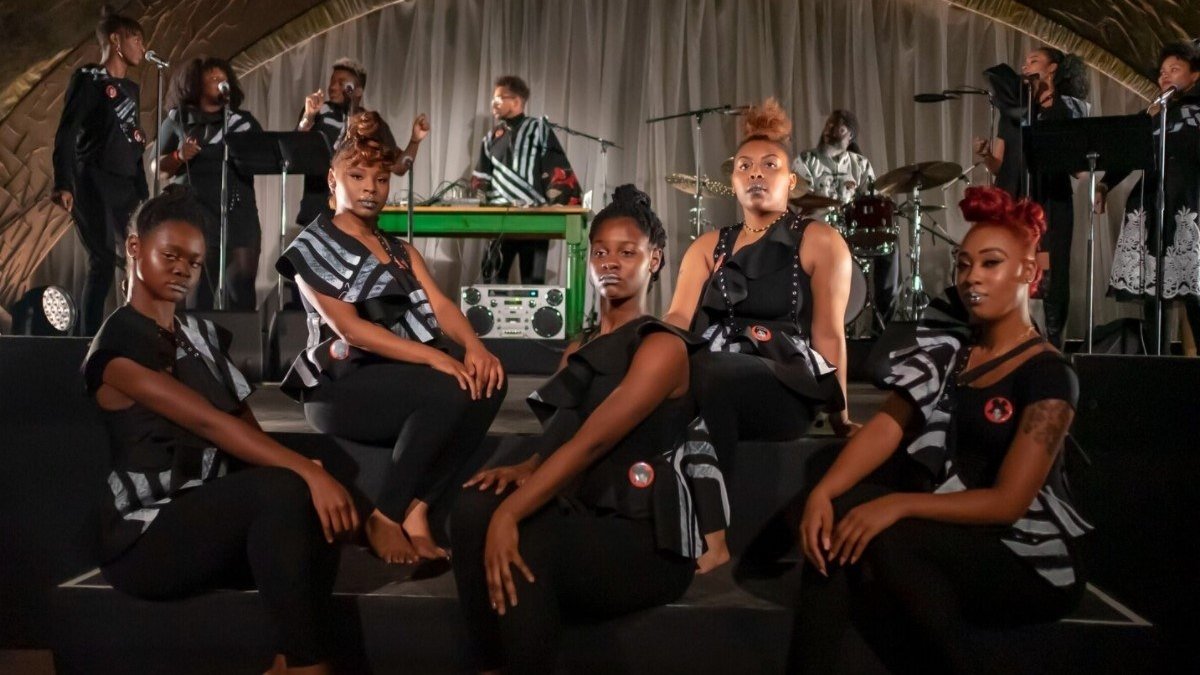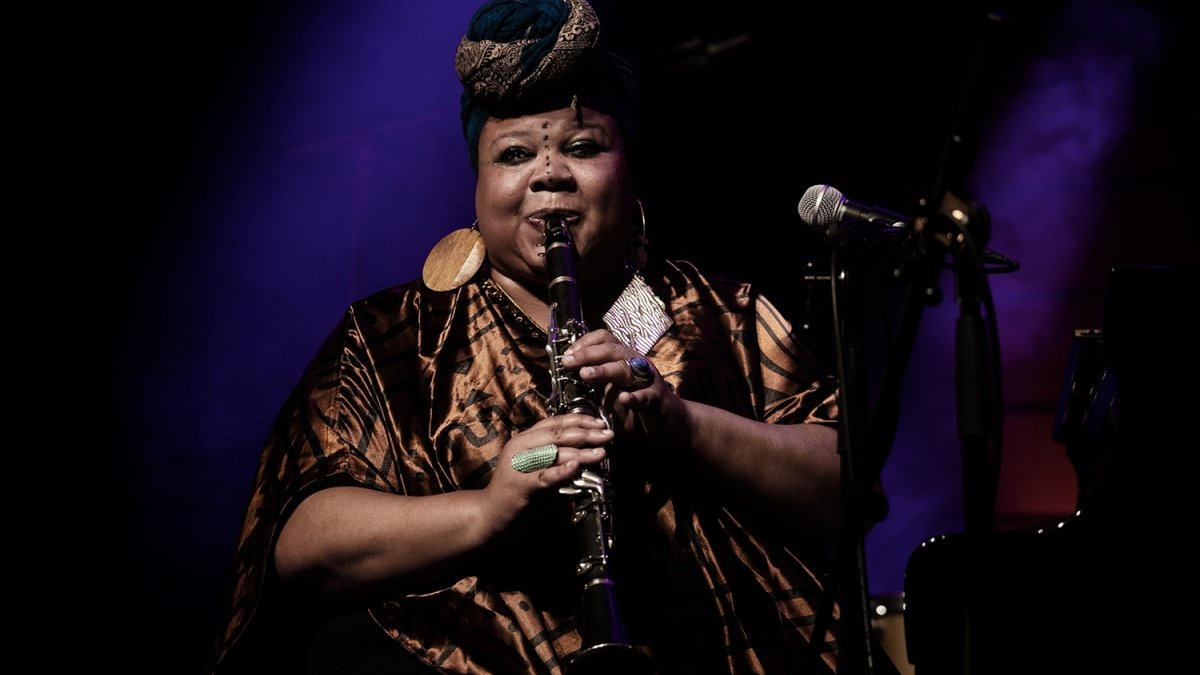 Damon Locks - Black Monument Ensemble + Angel Bat Dawid
Mon 15 November 2021
Stage time / 8:00pm
Location
LONDON EartH (Theatre),
11-17 Stoke Newington Road
N16 8BH
The music and dance collective Black Monument Ensemble presents their new album NOW, released on International Anthem.

Originally conceived as a medium for Chicago-based multi-media artist/activist Damon Locks's sample-based sound collage work, Black Monument Ensemble (BME) has evolved from a solo mission into a vibrant collective of artists, musicians, singers, and dancers making work with common goals of joy, compassion, and intention. Galvanized by Locks's conceptualizing, poeticizing, and guiding vision, the contributors come from all facets of the diverse wellspring of Black artistic excellence in Chicago, bringing their unique perspectives and experiences to uplifting, anthemic, and highly animated musical performance.

NOW was created in the final throes of summer 2020, following months of pandemic-induced fear & isolation, the explosion of social unrest, struggle & violence in the streets, and as the certain presence of a new reality had fully settled in. Set up safely in the garden behind Chicago's Experimental Sound Studio, the music was recorded in only a few takes, capturing the first times members of BME had ever played or sang the tunes. For Locks, the impetus was more about getting together to commune and make art than it was about producing an album. In his words: "It was about offering a new thought. It was about resisting the darkness. It was about expressing possibility. It was about asking the question, 'Since the future has unfolded and taken a new and dangerous shape... what happens NOW?'"

BME is a genuinely multi-generational collective; ages of the members range from 9 to 52 years old. In addition to Locks, current and consistent BME members include: instrumentalists Angel Bat Dawid, Ben LaMar Gay, Dana Hall, and Arif Smith; singers Phillip Armstrong, Monique Golding, Rayna Golding, Tramaine Parker, Richie Parks, Erica Rene, and Eric Tre'von; and dancers Raven Lewis, Cheyenne Spencer, Mary Thomas, Bryonna Young, Tiarra Young, and Keisha Janae.
Ensemble member Angel Bat Dawid will open the show with her own powerful, spiritual music
Only a few years after her emergence in Chicago's jazz & improvised music scene, composer, clarinettist, singer and spiritual jazz visionary Angel Bat Dawid is already a phenomenon in Chicago's avant-garde with her daring sound, spirit and magnetism of her cosmic musical proselytizing.
Her debut on International Anthem, The Oracle, recorded on cassette tape, includes tracks that Angel created entirely alone – performing, overdubbing & mixing all instruments and voices by herself – recorded using only her mobile phone in various locations from London to Cape Town, but primarily from her residency in Bronzeville, Chicago.

As Pitchfork puts it, 'The Oracle serves as a vibrant, spiritual, free-jazz document of black life as it stands today'.